It's common knowledge that plastic isn't good for us or the environment. However, plastic is everywhere! And it's often found in unsuspecting products and places.
Recently, I've been making a point to further reduce the plastic products in and around my house. I thought this information could be useful, so I'm sharing a few practical ways to use less plastic in the home.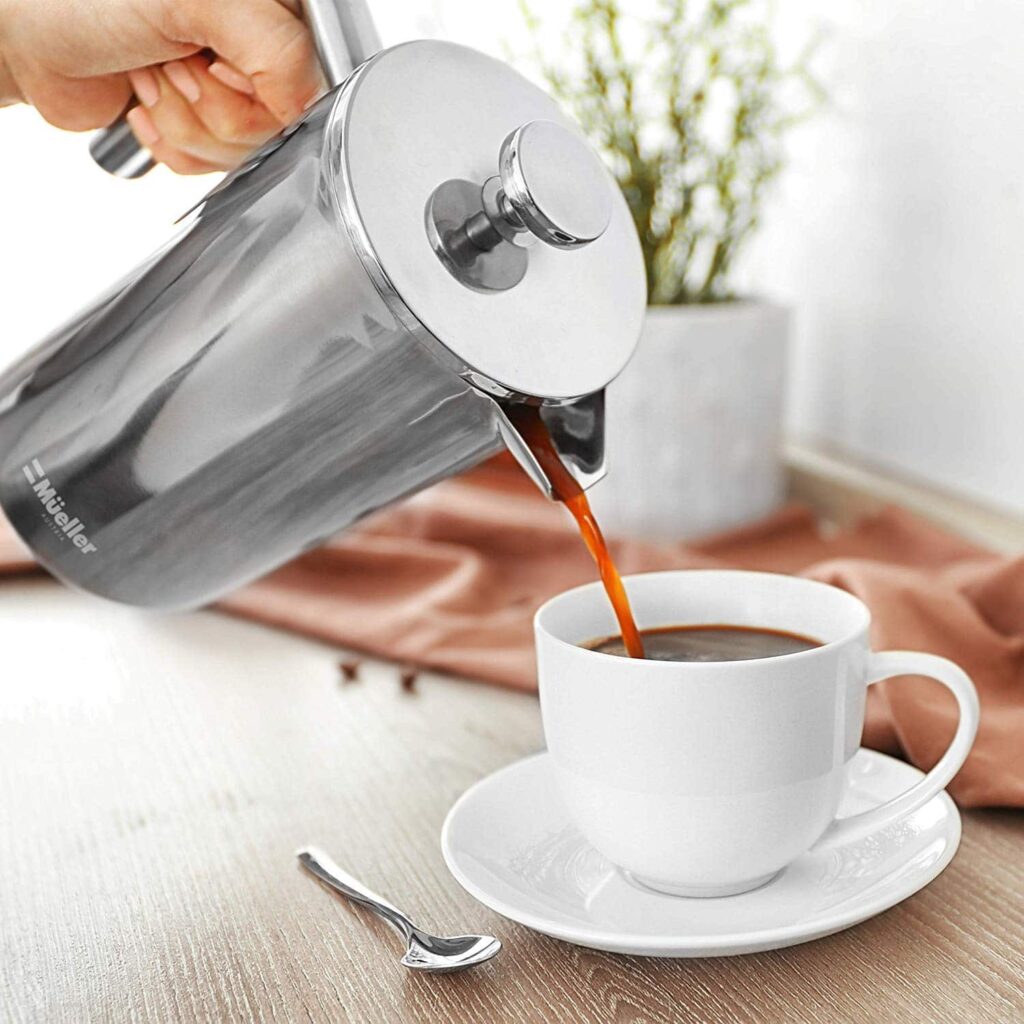 Stainless Steel Coffee Maker
A few years ago I got rid of all our plastic coffee makers.  We not only had a traditional brewed coffee maker, but a Keurig and Nespresso maker as well. 
Instead, we've been using the Presto stainless steel coffee maker and a completely plastic free french press. They both make great tasting coffee and have held up well over the past few years.
Re-Usable Grocery Bags
Re-usable grocery bags are nothing new. Using them eliminates the need for plastic bags at the grocery store. I sometimes forget to pack these in my car, but they're one of the easiest ways to minimize plastic use.
If you re-use plastic grocery bags as trash bags (like I did), a great alternative is to purchase eco-friendly garbage bags instead. I've been using biodegradable trash bags for the past couple years and don't notice the difference. Yes, they're a small extra cost. But completely worth it in my opinion!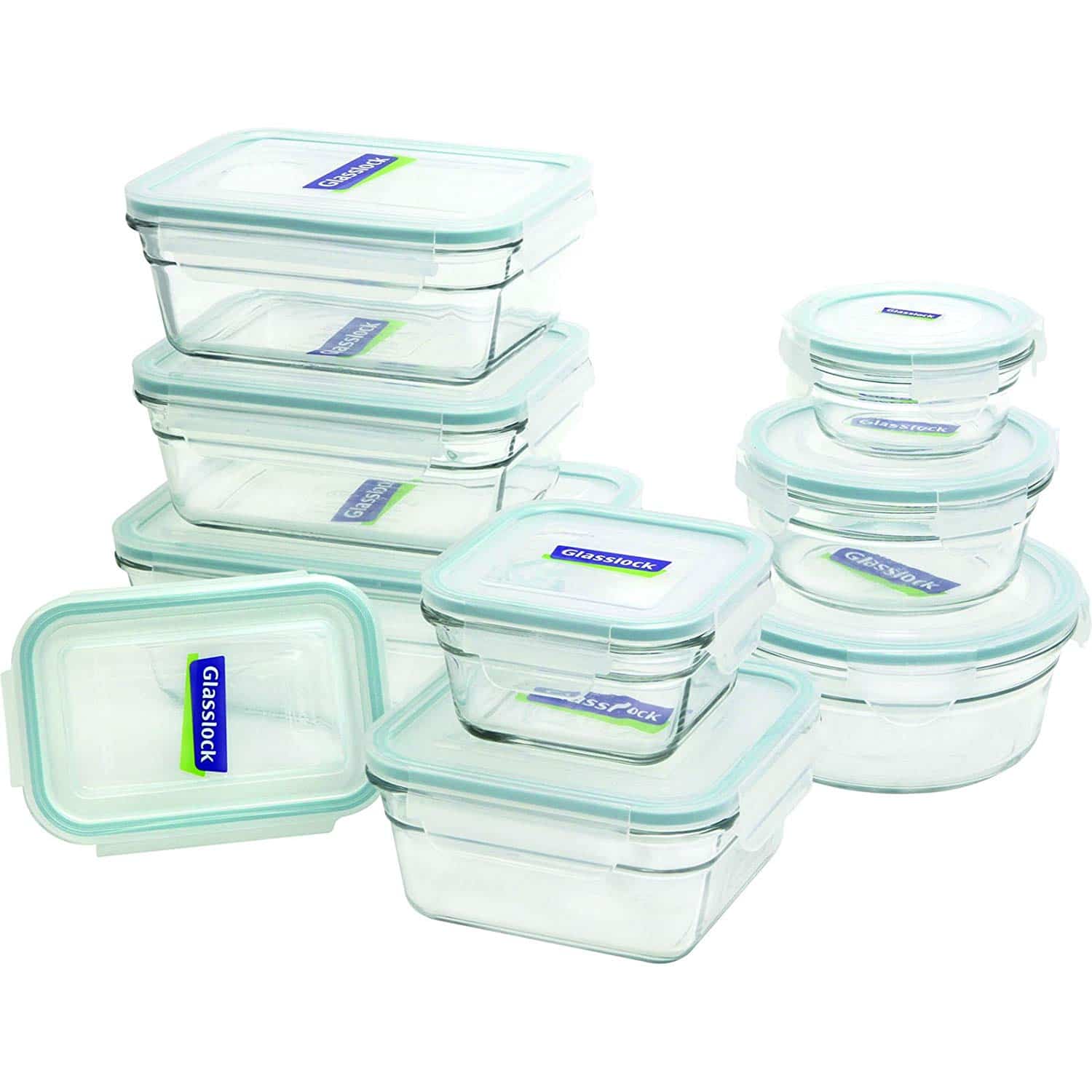 Glass Storage Containers
I've been a long time fan of glass storage containers. Heating plastic in the microwave to warm up food is one of the worst things you can do for your health. But, even just storing food in plastic (without heating in the microwave) can potentially be bad for our health. Almost all plastics, even those free of BPS and phthalates, release chemicals with estrogenic activity (1) Not something I want to take a chance on.
So, my alternative is to use glass storage containers. They are microwavable, durable (I've dropped quite a few and never broken one) and a much healthier way to store food.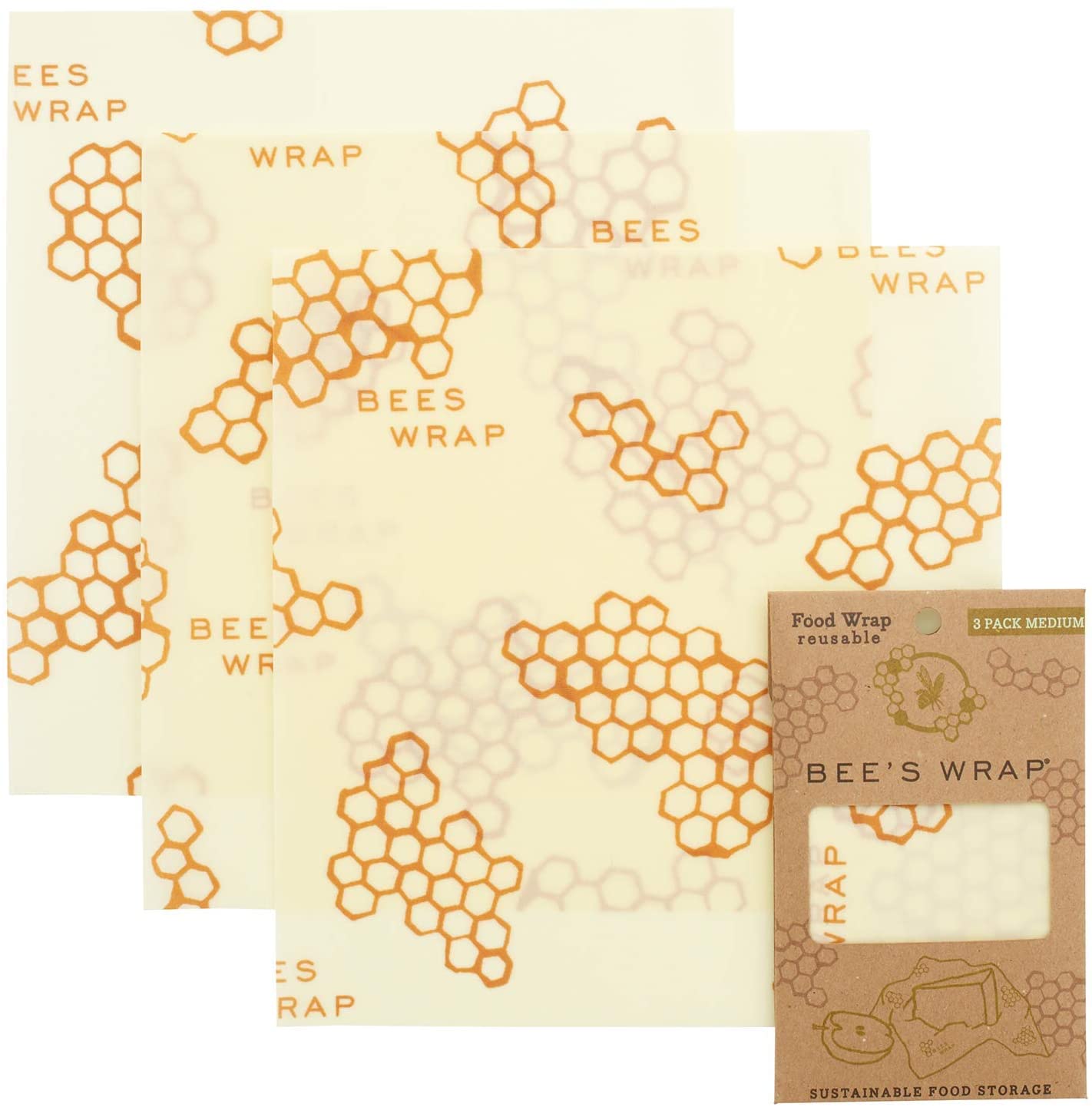 Bees Wax Wrap
A great alternative to plastic wrap is bees wax wrap. It works well for covering dishes (like a leftover apple crisp), wrapping up cheese or veggies, and covering jars or open cans.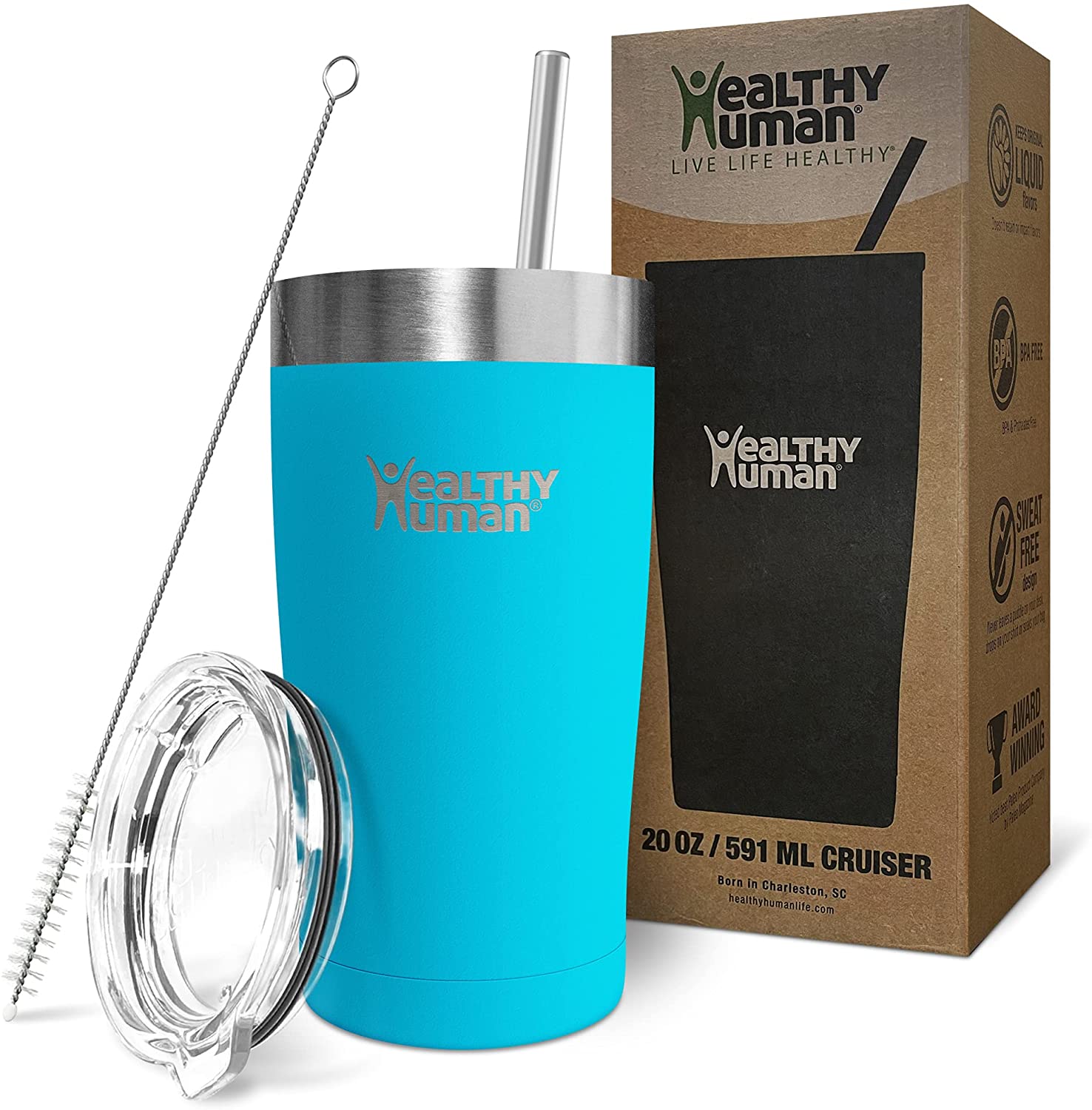 Stainless Steel Water Bottles
I've never been a fan of plastic water bottles. The water always tastes funny, even in a re-usable plastic bottle. Stainless steel water bottles are widely available these days and perfect for when you're out and about. Better yet, many are double wall vacuum insulated, so keep drinks cooler (or hotter) for longer.
My two favorite brands are Hydro Flask and Healthy Human. I actually love the Healthy Human Tumblers more so than the water bottles. (Fun fact: I actually keep one in my bathroom for drinking water at night...need it when I'm pregnant and breastfeeding.)
Metal or Silicone Straws
Straws are definitely not a necessity. But, since having kids I've found them to be quite convenient. Straws are a lifesaver when it comes to drinking for little kids. Stainless Steel or even silicone straws are my go-to instead of the plastic ones.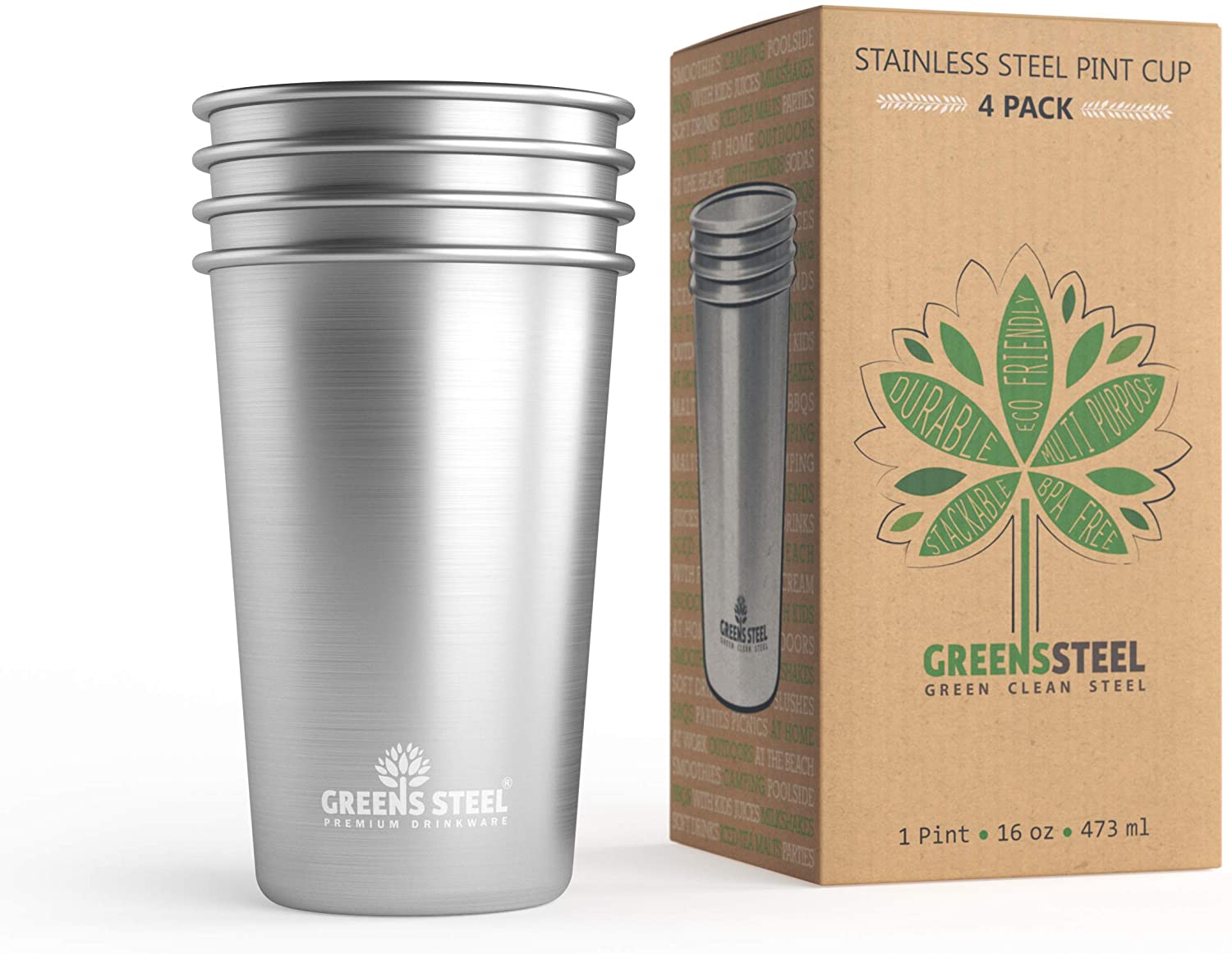 Stainless Steel Cups
Instead of plastic cups, stainless steel cups are a great choice. We have a few varieties in our house:
Plastic Free Kid's Plates
Instead of feeding your children off of plastic plates, make the switch to bamboo or wooden plates. Of course, as an adult, ceramic plates are great...but kids tend to break things! These bamboo kid's plates are the ones I used when my kids were little.
Wood Cutting Board
I always opt for wood over plastic cutting boards. Contrary to what I used to think, wooden cutting boards are not difficult to clean or maintain. Also, I'd much rather get small particles of wood rather than plastic in my food when chopping ingredients.
My husband and I purchased a Michigan Maple Block cutting board back in 2015 and still use it to this day. It's sturdy, easy to clean and does the job!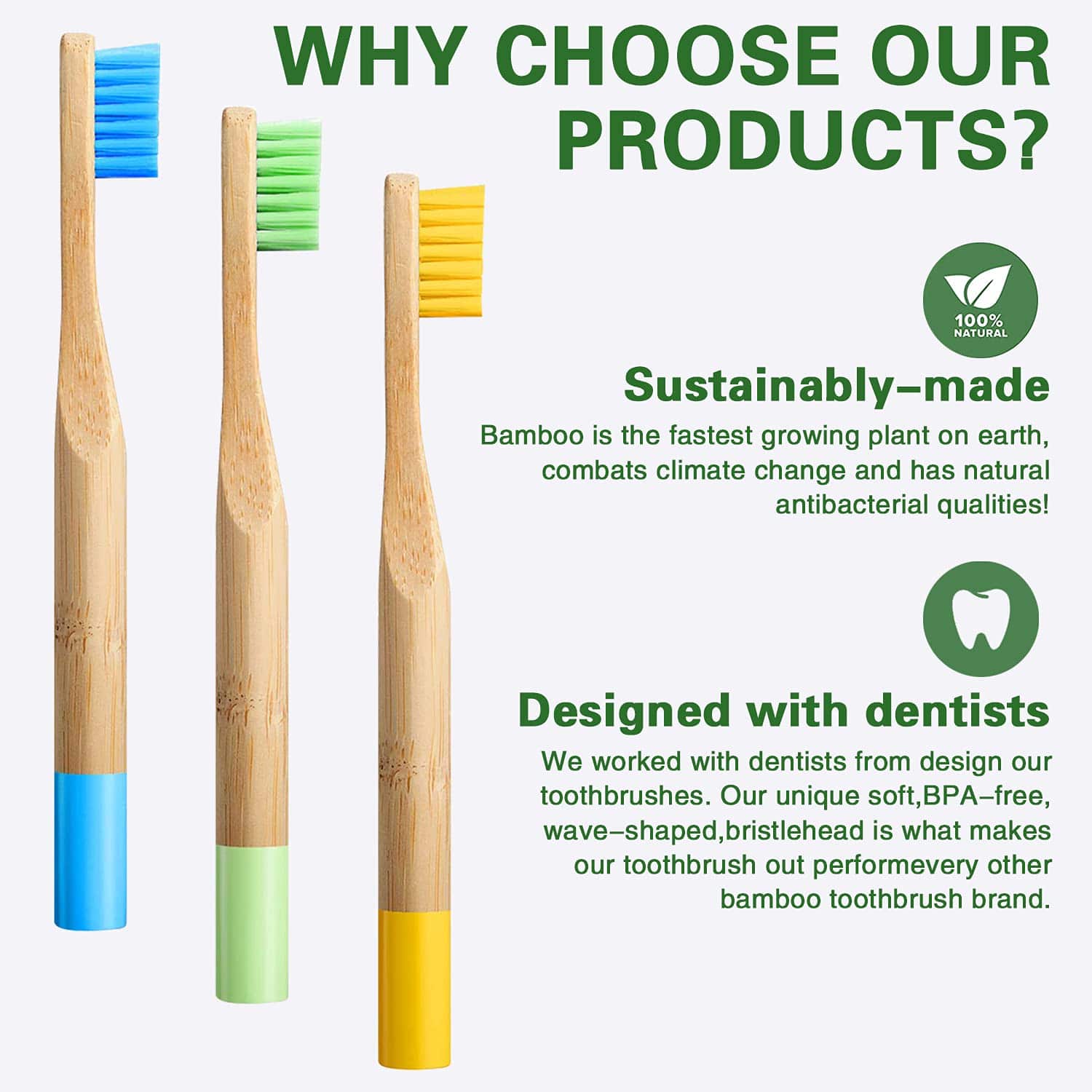 Bamboo Toothbrushes
A couple years ago I ditched conventional toothbrushes and opted for bamboo toothbrushes. Most commercially produced toothbrushes have nylon bristles and plastic handles. The plastic in the handle is commonly polypropylene and polyethylene.
Bamboo Cotton Swabs
Just this year, I made the switch to bamboo cotton swabs. The bamboo and cotton are 100% biodegradable, as well as the paper packaging!
Purchasing Products that Don't Use Plastic Packaging
Lastly, one thing that I've been consciously making an effort on is to limit the products I buy that come in plastic packaging. There isn't always an option, as many snack foods (which I mostly purchase for my kids) use plastic. But, one easy way is to buy glass over plastic whenever possible. This includes items such as nut butters, oils, drinks, sauces, ect.
What are some of your tips for reducing plastic? Feel free to share in the comments 🙂