Hi there!
I'm Katie and I have a passion for baking healthy treats using real, Paleo-friendly ingredients. My mission is to make baking nutritious, delicious, simple and family friendly.
Over here, dessert is a daily thing - as I'm a firm believer that you CAN live a healthy life and still eat treats on a daily basis... Which is why my blog is mostly dedicated to Paleo desserts and snacks.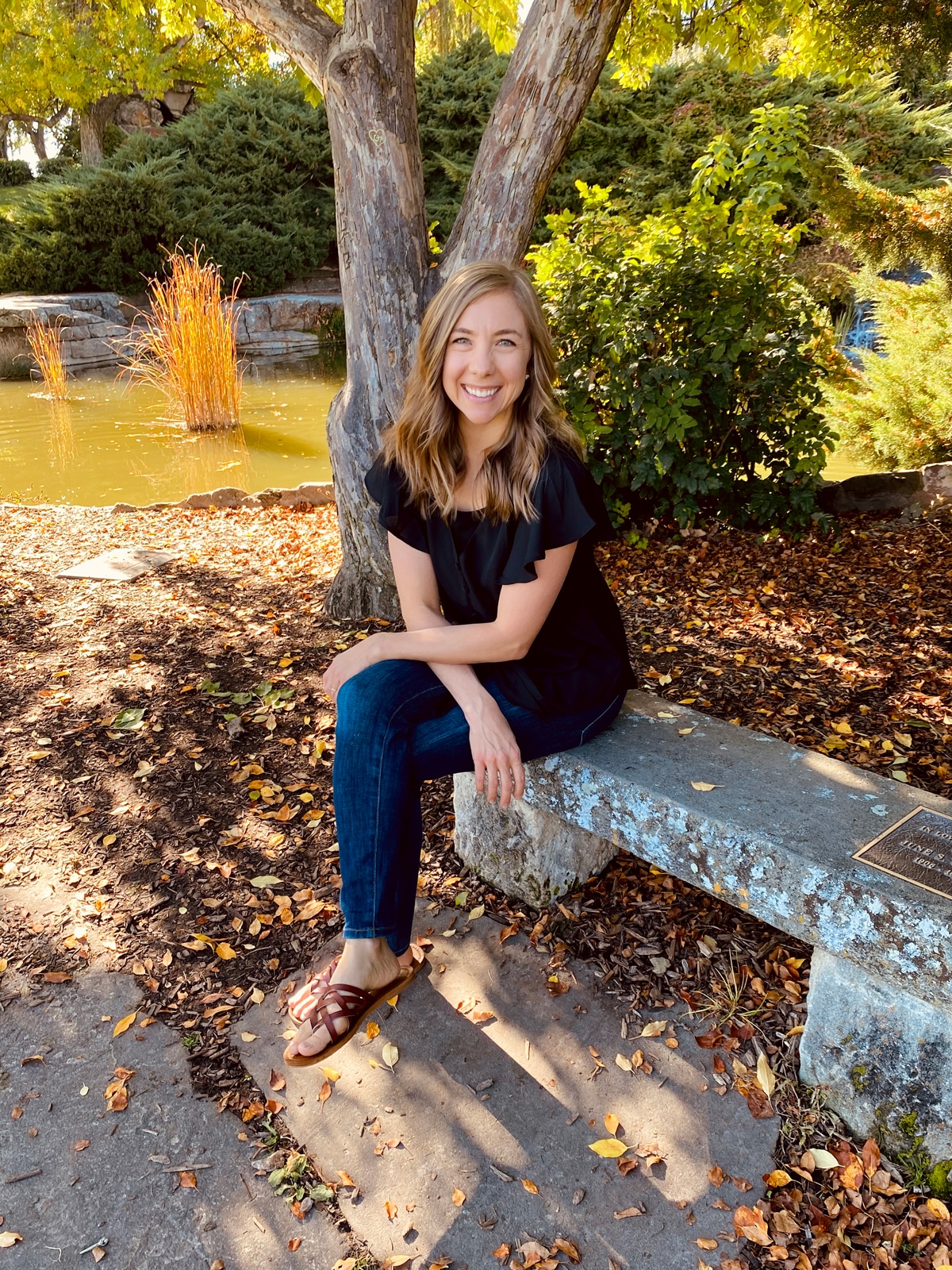 About Me
I'm Katie - a full time stay-at-home mama to three energetic little kids (2 boys and a girl), married to my best friend and pursuing my love for baking through this blog. I have a degree in Civil Engineering, but was more than happy to leave that career behind to raise my children and blog on the side.
My passion and excitement for baking started when I was a child; baking holiday cookies with my mom and sister, decorating birthday cakes and cooking M&M pancakes on the weekends. This passion really blossomed as an adult; after having my first child, diving deep into the Paleo lifestyle and finding a few spare moments as a full time mama.
Through the years, my love for baking has continued to grow. I love the challenge involved in creating Paleo baked goods that are low in sugar but still taste great.
I've always had a sweet tooth, but over the years I've curbed my sugar cravings by focusing on real ingredients, cutting out refined sugar and limiting processed food.
Don't get me wrong, rarely a day passes that I don't have some sort of sweet treat. But the difference is that I can have one or two tahini cookies, or just a couple pieces of homemade Paleo fudge and feel satisfied, as supposed to indulging in an entire pint of ice cream.
It's my belief that dessert should be daily (if you want it) and it doesn't have to negatively impact your health, happiness or overall wellness.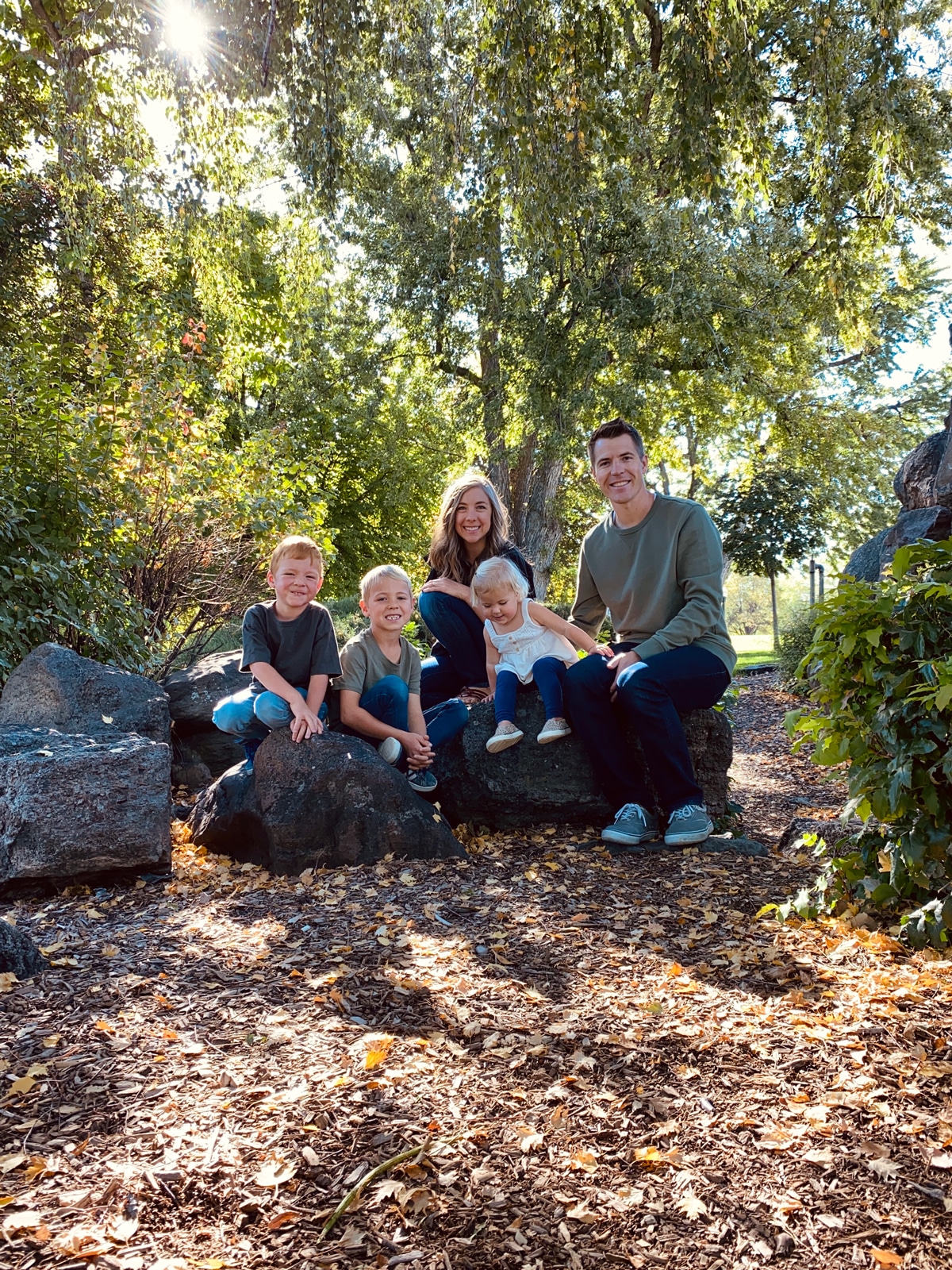 About the Blog
Bake It Paleo contains a collection of my favorite Paleo friendly recipes. All of these recipes are:
grain free
gluten free
dairy free
refined sugar free
free of vegetable oils (canola, soy, corn...)
soy free
free of artificial flavorings, colors and preservatives
This blog also provides recipes that cater to a host of other dietary preferences and restrictions. For instance: nut-free, Vegan and Whole30 approved. My recipes are easy to recreate, don't take too much prep time and can be enjoyed by the entire family, whether they follow a Paleo diet or not.
Bake It Paleo is mostly dedicated to baked goods and sweet treats, but I throw in meals and savory side dishes as well. I'm always cooking for my family and not a day goes by where you won't find me whipping up something healthy in the kitchen. But my true love is baking - so that's what I share!
Popular Recipes
From pancakes and muffins to cookies and cupcakes, this Paleo baking blog contains a large selection of healthy treats. Here are some trending Paleo recipes from the blog:
Why Paleo?
Why do I have a blog dedicated to Paleo meals, snacks and treats? Well, years ago I turned to the Paleo lifestyle (not just diet) and it improved so much of health - and not just physical health.
Paleo has improved every aspect of my life. I'm happier, have more mental clarity and better self confidence, my skin is clearer, I have more energy, my gut is happier, my hormones function properly and my body composition has improved. Needless to say, this way of living makes me feel my best.
To me, Paleo is the end of dieting. I never count calories or worry about how much food I'm eating. But instead, focus on the nutritional value and ingredients in my food.
Paleo is what you make it
I love the flexibility that the Paleo diet allows. You can alter this diet to fit your own personal needs - it is what you make it!
For instance, Paleo doesn't have any restrictions on macros or calories. You're encouraged to eat until you're satisfied. And with that, you can follow a high carb, low carb or moderate carb diet. You can choose to eat primarily meat, or focus on more of a plant based diet. There's flexibility! It's about your preferences, needs and what makes YOU feel your best.
This way of eating focuses on REAL FOOD - food that is nutrient dense, low inflammatory and gut friendly. Food that is organically grown and properly raised.
Yes, I'm passionate about this lifestyle, as it's what works for ME! So here I am, sharing my passion with the world 🙂
Let's Connect
Thanks for reading and don't hesitate to leave a comment, question or just say "hi"! I hope you stick around!
Email: [email protected]
Instagram: @bakeit.paleo