Anyone who likes onions ought to like onion rings. Right? Onion rings simply take an onion to the next level. And if you don't fry your onion rings but bake them instead, then not only do you get a tasty Paleo-friendly side dish, but also one that is healthy.
These homemade Flax Crusted Onions are gluten-free, nut-free, oil-free and unsweetened. They have a crisp outer shell and buttery-soft innards. You can make them into rings by separating the onion pieces or take the easy route and keep them whole (like I did).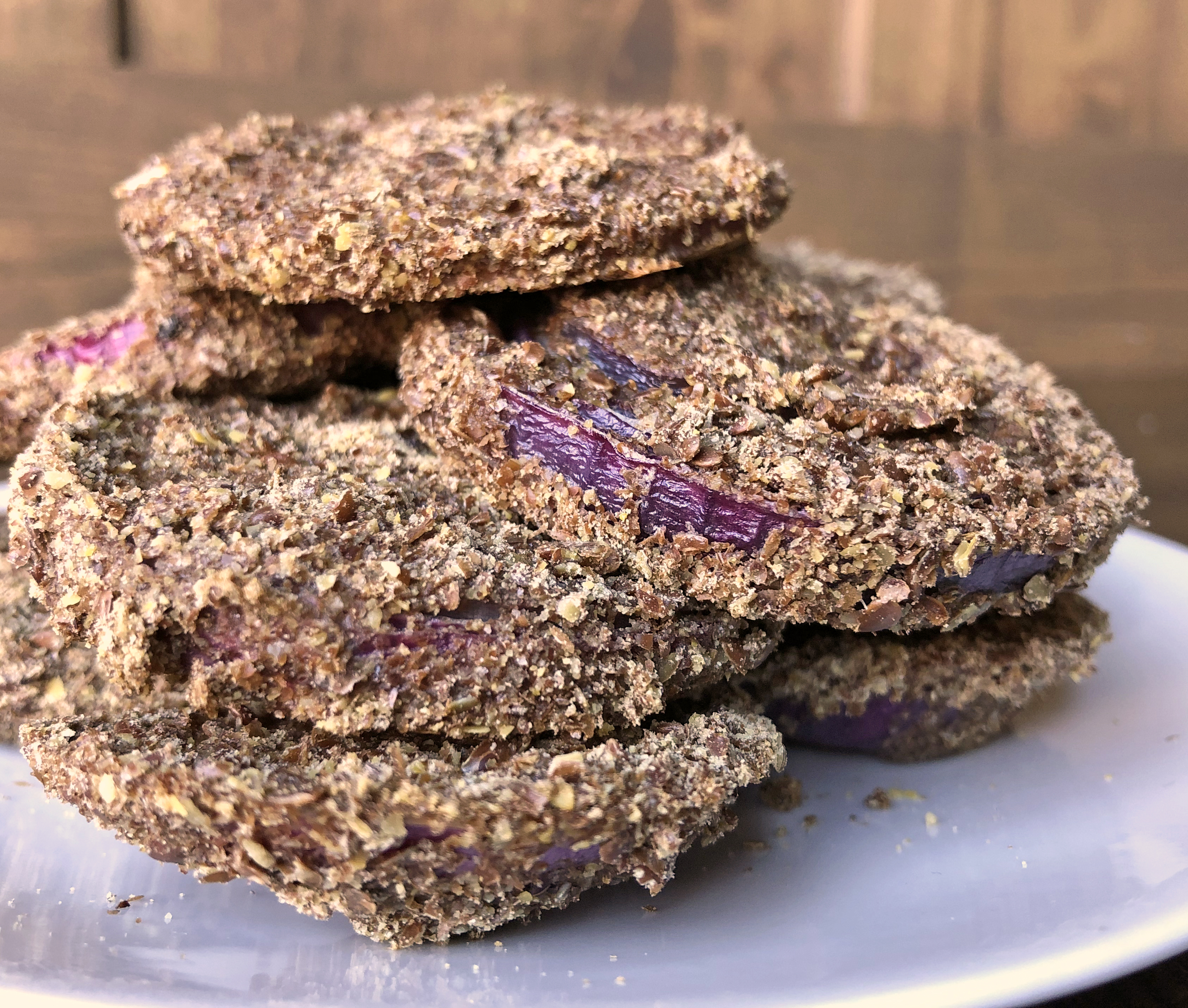 Flax Crusted Onions
Ingredients
3 small red onions
½ Cup ground flax, packed*
2 tsp garlic powder
½ tsp pink salt
2 large eggs
Instructions
Preheat oven to 375 degrees F.
Prepare onion by removing the outer layer of skin, then cutting into ¼" thick rings. You may separate the rings, or leave them together.
In a medium-sized bowl, whisk eggs.
In a separate medium-sized bowl, combine ground flax, garlic powder and salt. Mix well.
Dip onion rings into the whisked eggs then transfer to the flax mixture, coating completely.
Lay coated onions on lined baking sheet. Repeat until you have used up all of the onions.
Place onions in the middle rack of your preheated oven. Bake at 375 degrees for 30 minutes.
Remove from oven, cool slightly and serve!
Recipe serves 3
*Rather than buy pre-ground flax, I use a coffee grinder
and grind whole flax seeds
when I'm baking. This way the flax is fresh and less likely to be spoiled.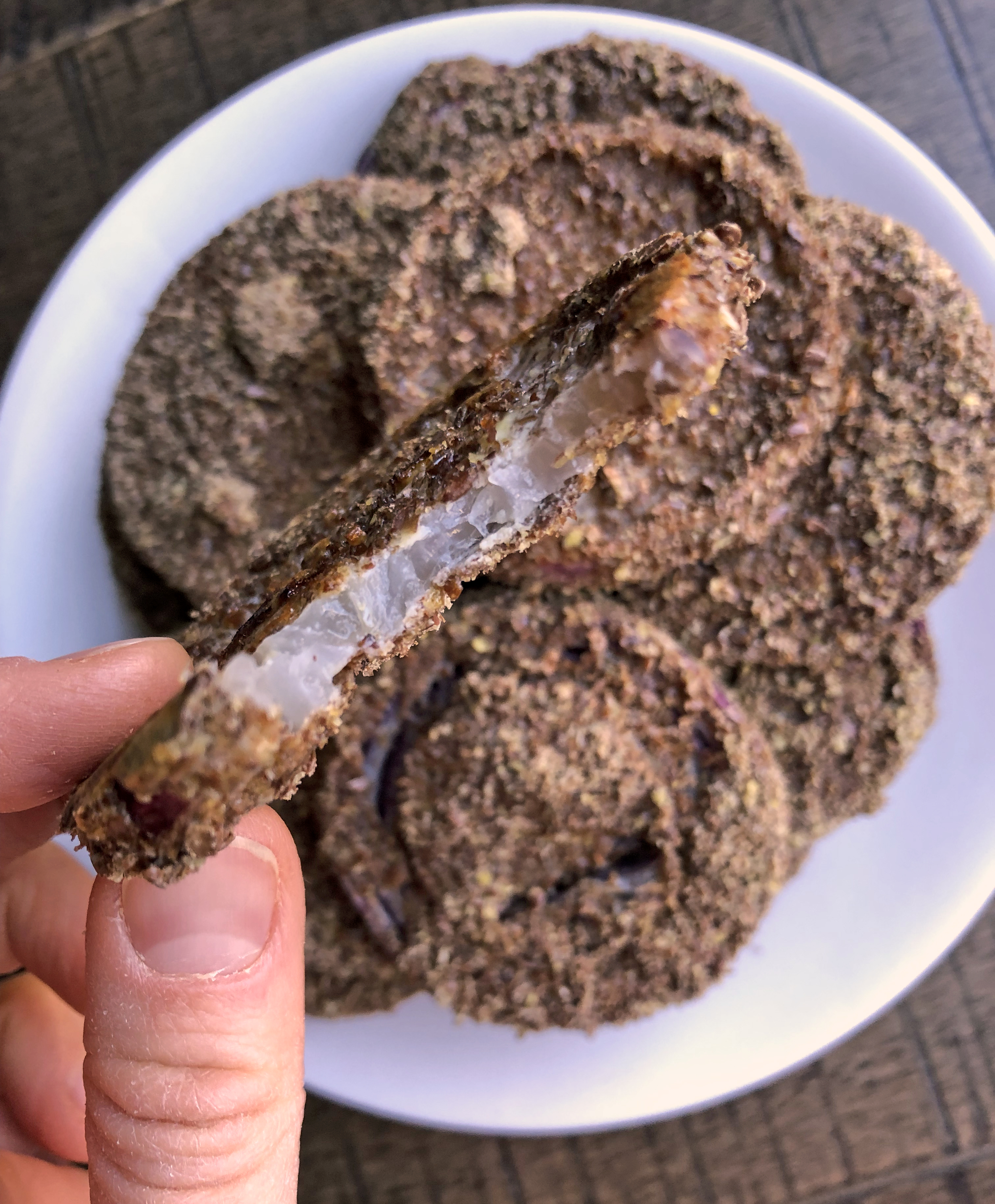 The steps for making these low carb Flax Crusted Onions is so simple. First, peel outer skin of the onion and slice into rings.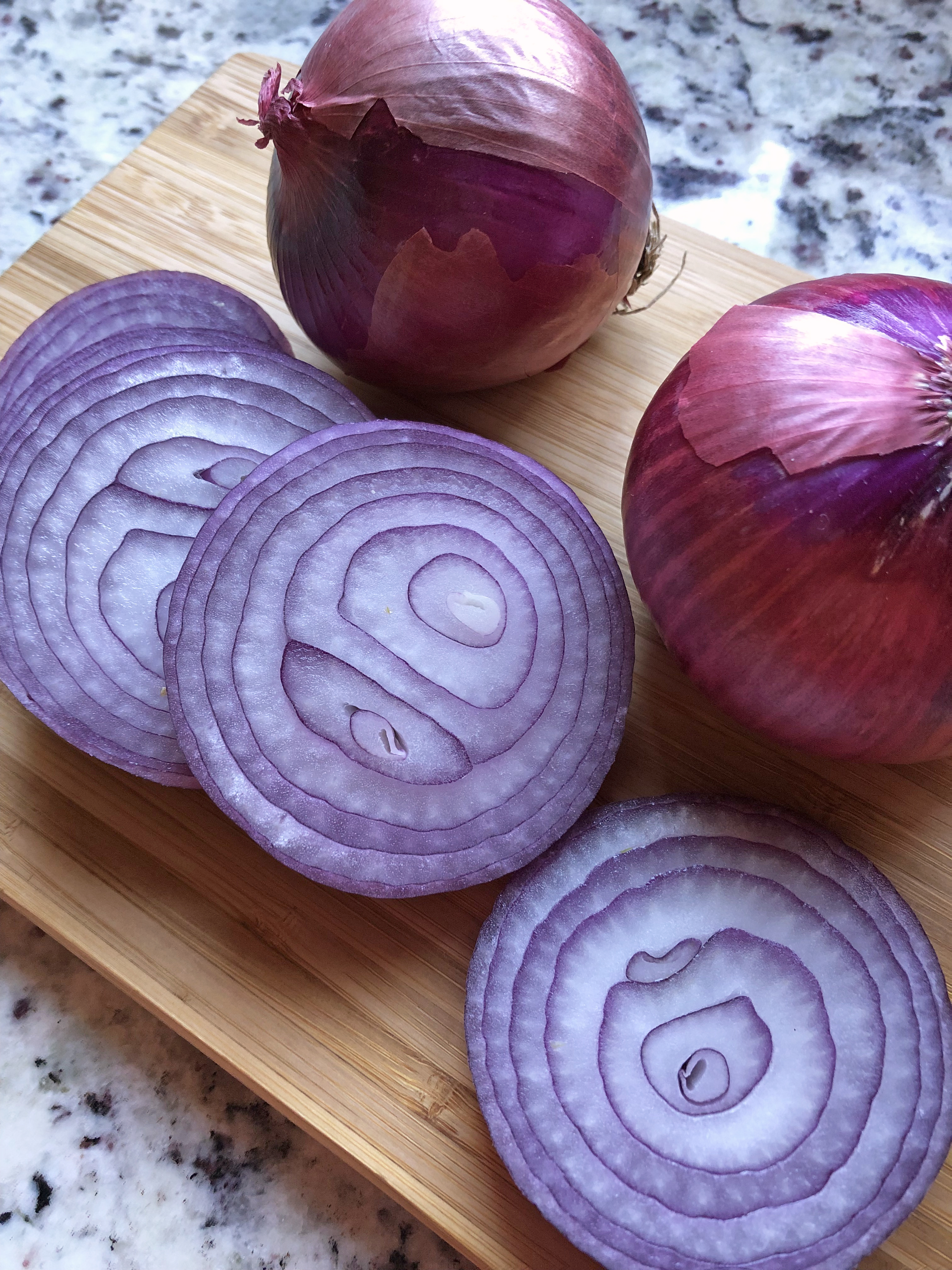 Next, grab two medium-sized bowls. Prepare the flax mixture in one and add the eggs in the other. Whisk eggs.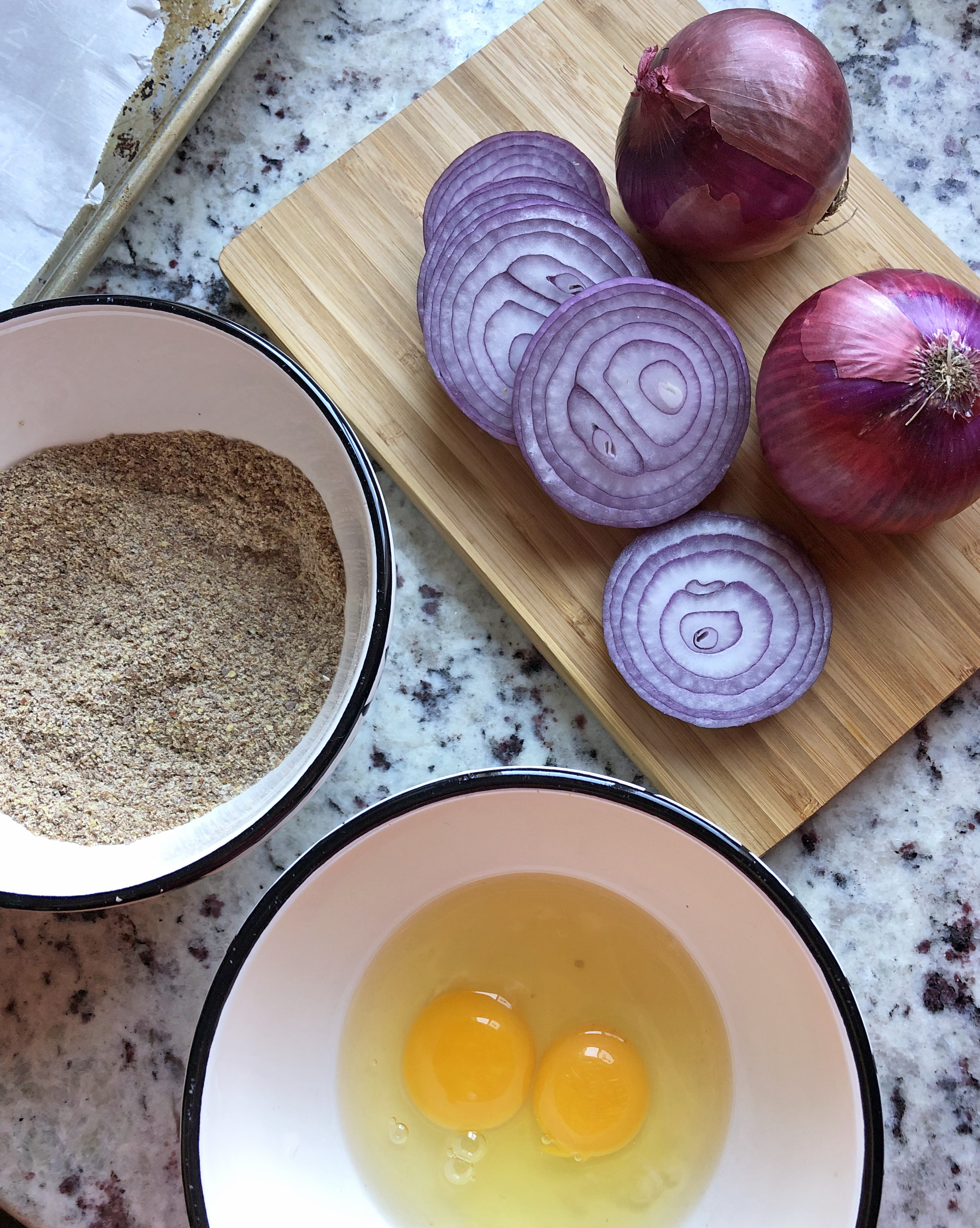 Dip the onion rings in the whisked eggs (one at a time) then transfer to the flax mixture. Coat the entire onion and set onto a lined baking sheet. Repeat until all onion has been used up.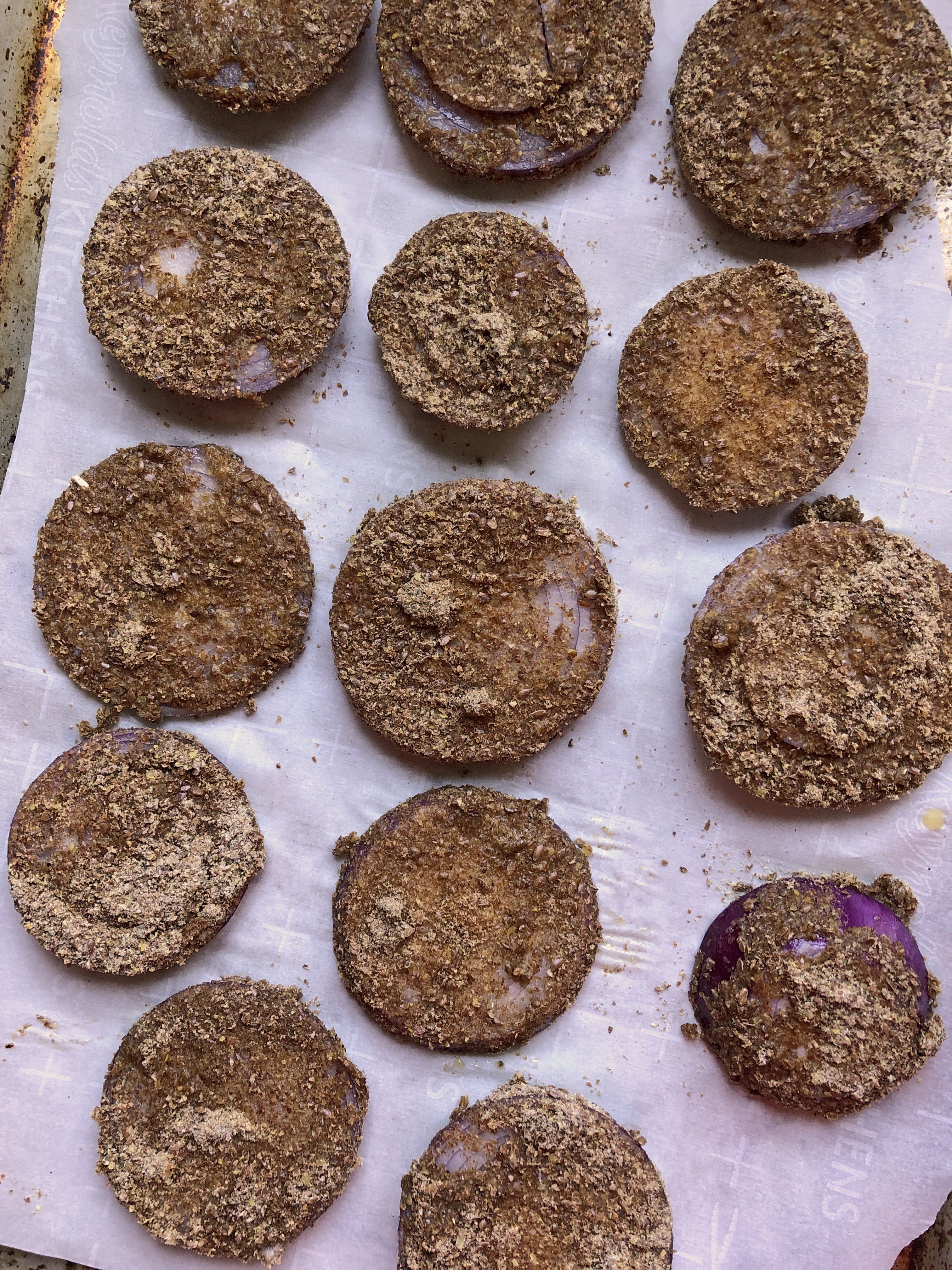 Bake in a preheated oven at 375 degrees F for 30 minutes.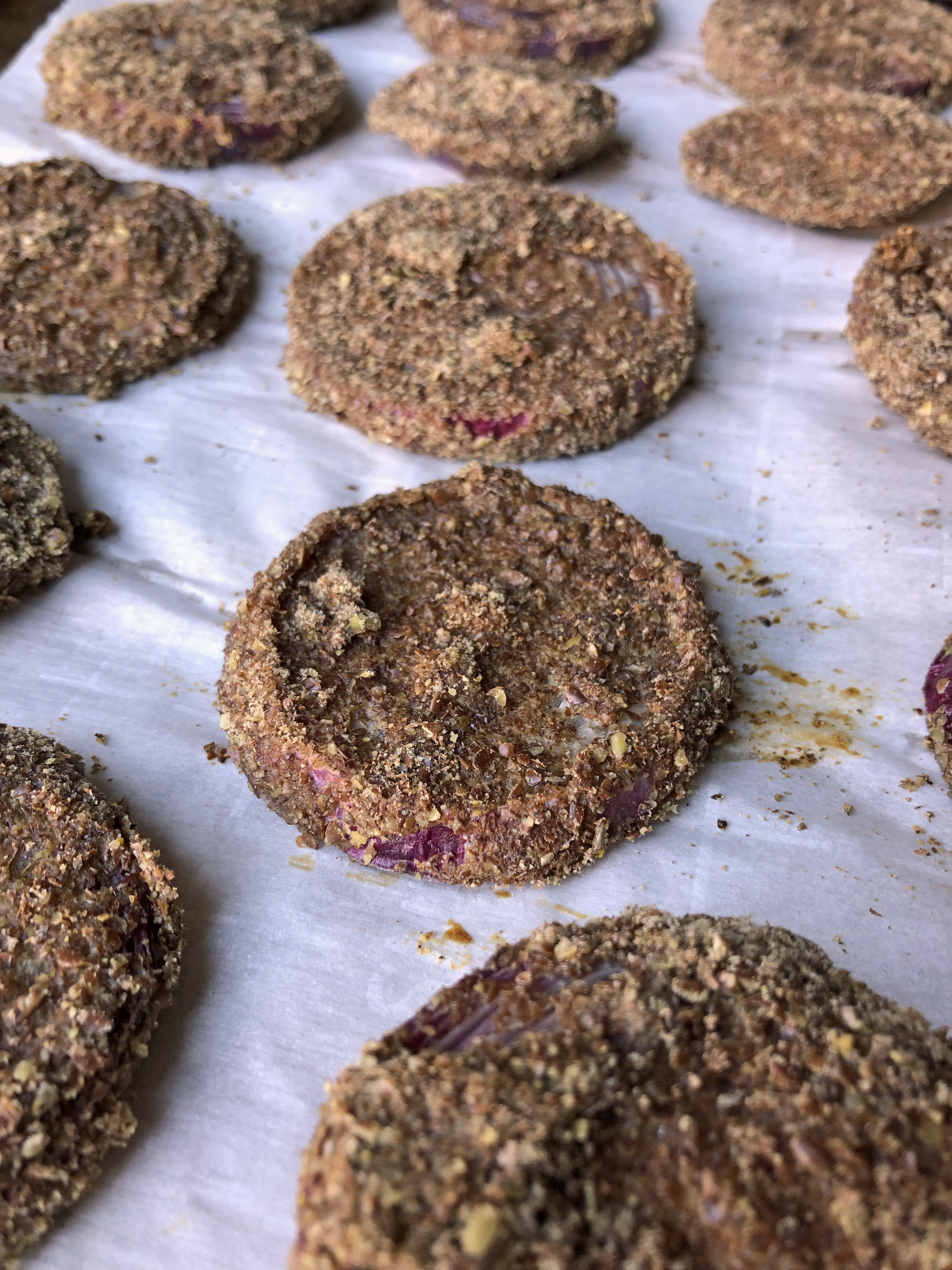 Serve and eat!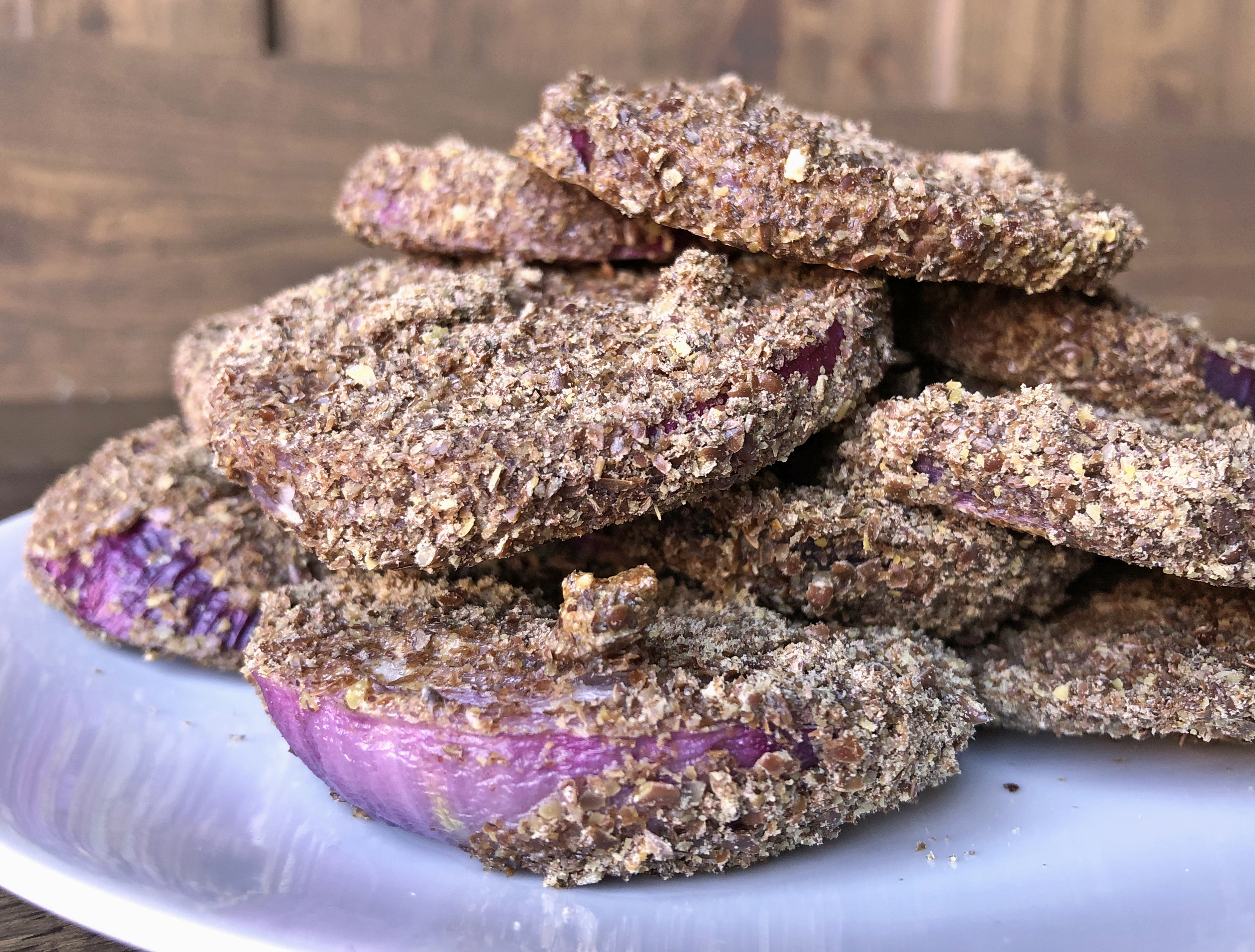 Enjoy!