Although I typically prefer warmer foods during the winter months, sometimes I am in the mood for a fresh, crisp and flavorful salad like this healthy Pomegranate & Walnut Salad. This dish is made with fresh, organic kale, thinly sliced green cabbage, peeled carrot, chopped leek, raw walnut pieces, and pomegranate and drizzled with tahini. It is a delicious winter salad that is full of seasonal foods and makes the perfect holiday side dish or a quick and easy lunch.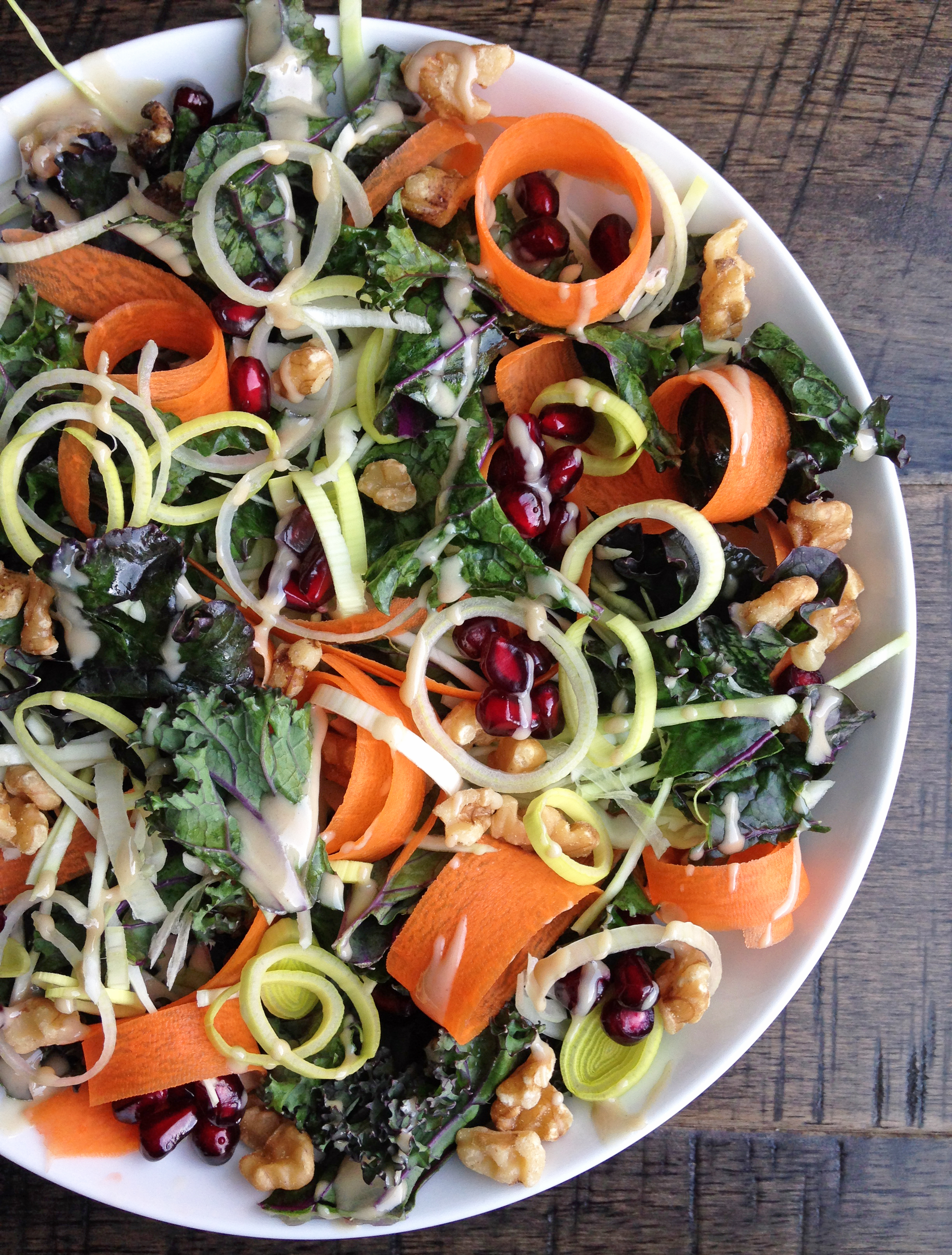 Pomegranate & Walnut Salad
Ingredients
3 Cups kale
½ Cup sliced green cabbage
1 medium carrot, peeled
¼ Cup chopped leek
2 Tbsp raw walnut pieces
2 Tbsp pomegranate seeds
1 tsp olive oil
1 Tbsp tahini
Instructions
Wash kale, then tear leaves into small pieces, discarding the stems.
Coat the kale in olive oil by pouring about 1 tsp olive oil in the palm of your hand and then massaging the kale.
Place kale on large plate or bowl then add remaining ingredients, and drizzle with tahini.
Top with favorite source of protein for a full meal or eat as a side salad.
Recipe serves one, but ingredients may be multiplied to serve more.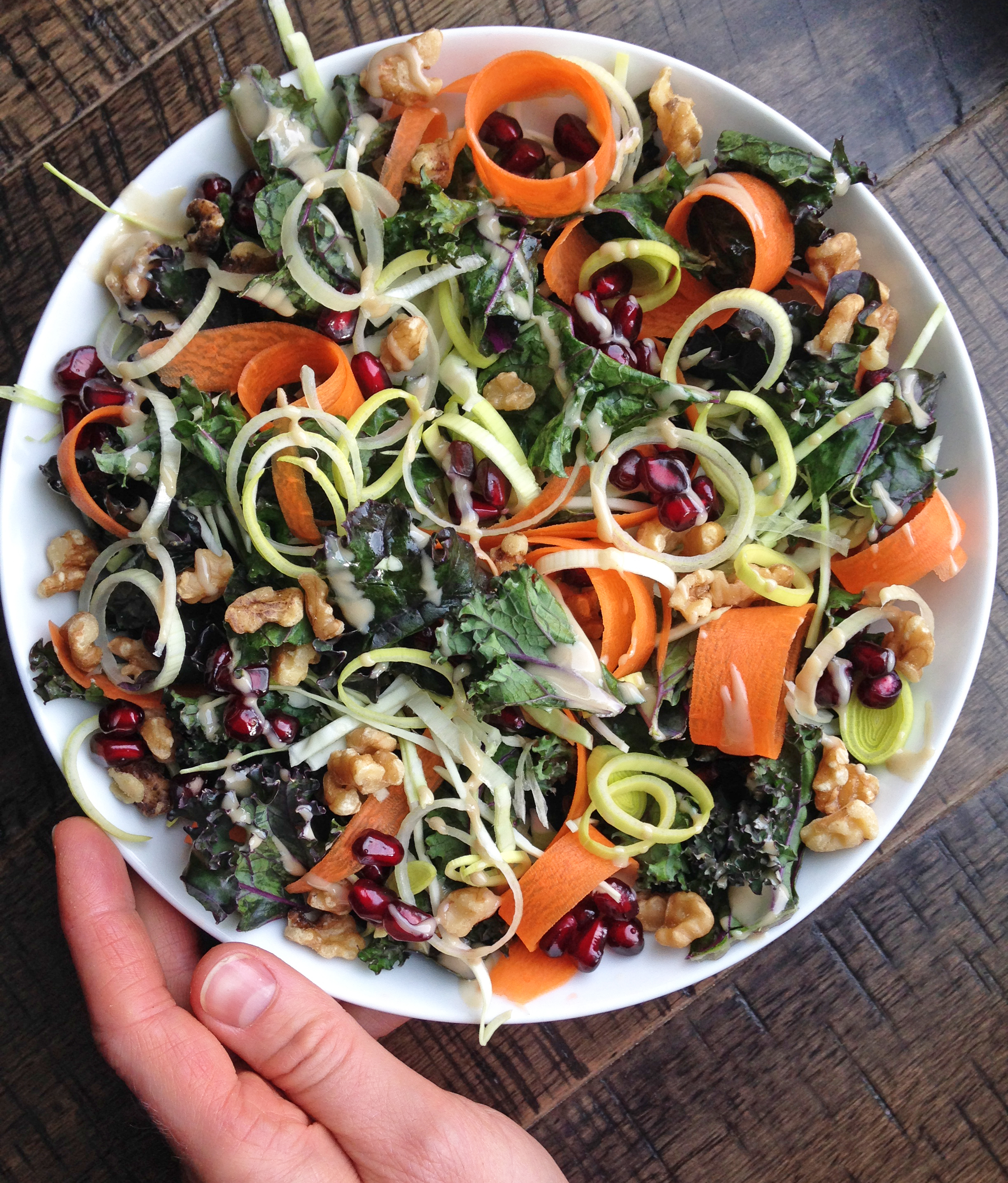 My favorite thing about recipes like this is that the ingredient quantities don't need to be exact. You can just eyeball the amounts, add more of your favorite ingredient, eliminate any ingredients you don't like... Savory recipes, especially salads, offer a lot of room for tweaking without taking away from taste, texture and the overall outcome of a dish.
What are your favorite winter salad toppings?