Strawberries aren't at their peak season. However, I can't help but love them this time of year! They bring back fond summer memories and get me excited for the warm weather to come (even though it's months away). In addition, I can't help but love their vibrant red color and juicy sweetness. They go perfectly in treats like these Strawberry Shortcake Muffins.
These Strawberry Shortcake Muffins contain fresh, ripe strawberries and a bit of honey for a sweet treat that will bring back all those wonderful summer memories. Furthermore, they are nut free, dairy free and grain free. A great Paleo muffin recipe to bake for breakfast, brunch or served with whipped cream for dessert.
Is there anything better than fresh, moist muffins right out of the oven? If you couldn't tell by the many muffin recipes on my site, I'm a big muffin lover. And these decadent, yet healthy morsels are the perfect summer muffin.
Ingredients in Healthy Strawberry Shortcake Muffins
These muffins are dairy free, grain free and gluten free. What makes them healthy is their list of Paleo ingredients and the fact that they are only sweetened with honey. These ingredients include:
Grain Free Flours
The combination of cassava flour, tapioca flour and coconut flour produces the perfect grain free dough. Although I haven't tested any flour substitutes, but a gluten free flour blend should work. I don't recommend using just cassava flour or just coconut flour.
Oil
The avocado oil can be replaced with any liquid oil. This ingredient adds moisture to the muffins.
Sweetener
Honey can be substituted with maple syrup. However, the combination of honey and strawberries is SO good! I suggest keeping this ingredient.
How to Make Strawberry Shortcake Muffins
These simple muffins are made in one bowl.
First, preheat your oven to 350 degrees F. Then, combine all dry ingredients in a medium sized mixing bowl.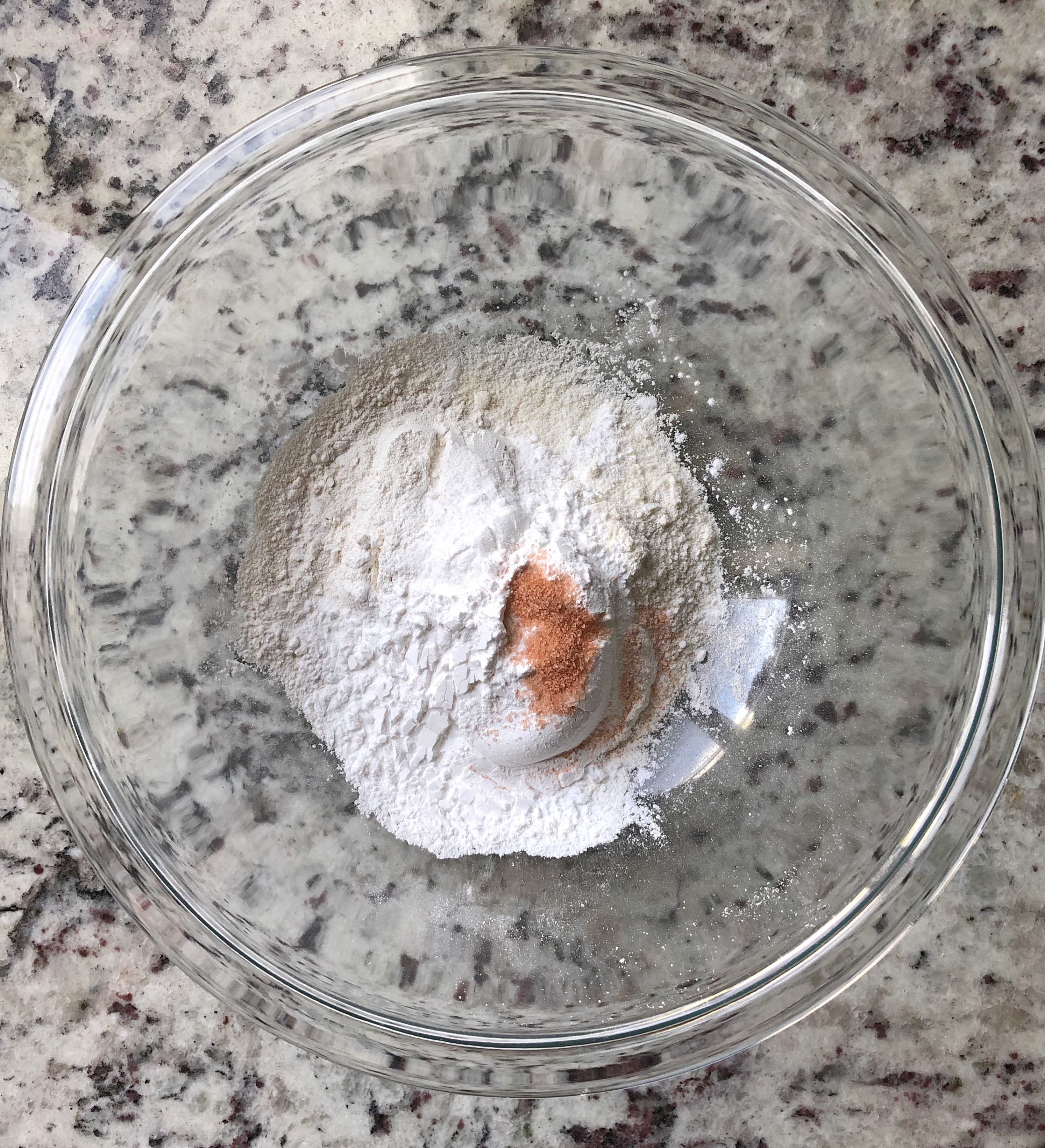 Next, add in all wet ingredients, except the strawberries. Mix well.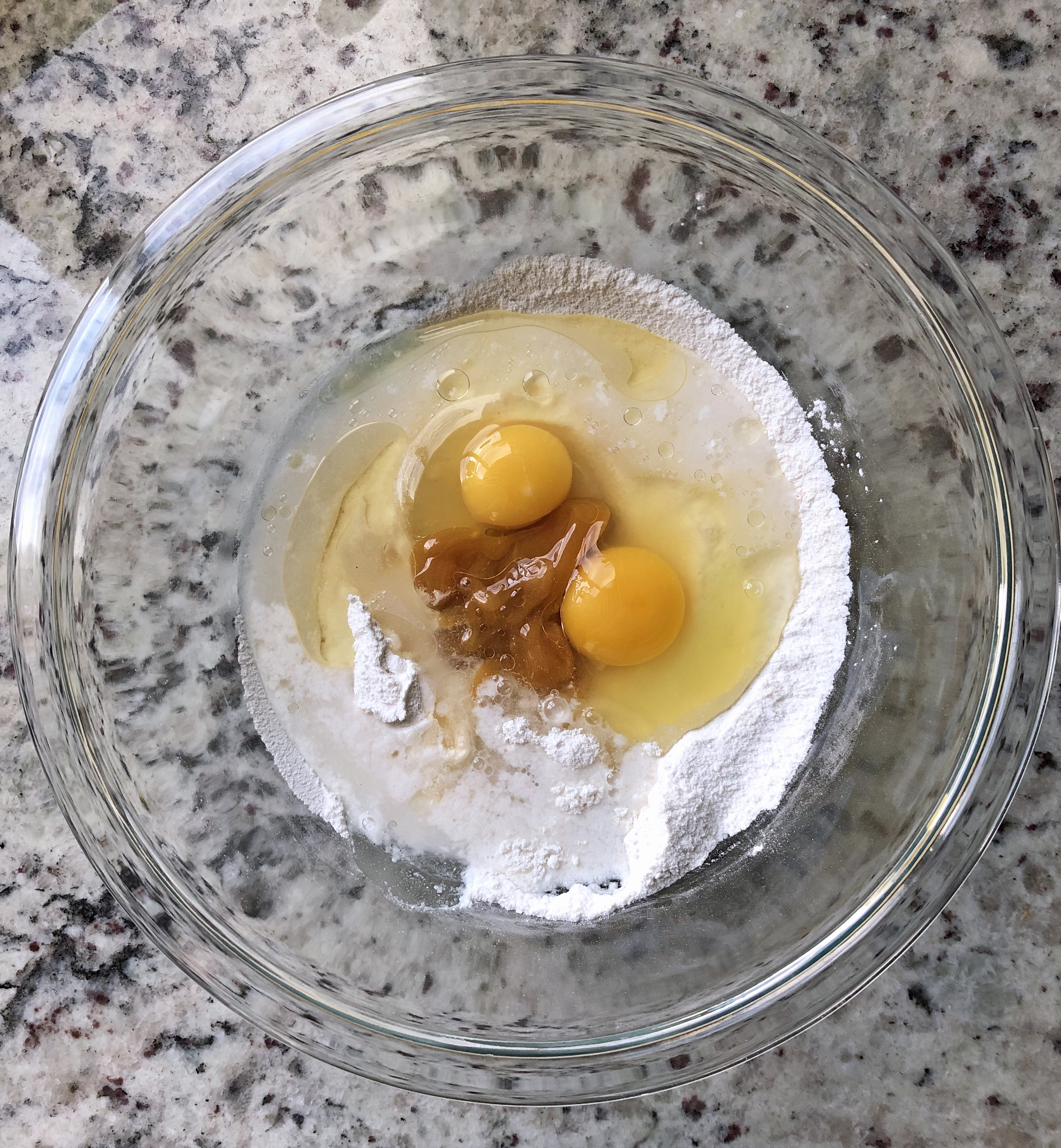 Rinse the strawberries and cut off their stems. Then, chop using a sharp knife. Fold the chopped strawberries into the batter.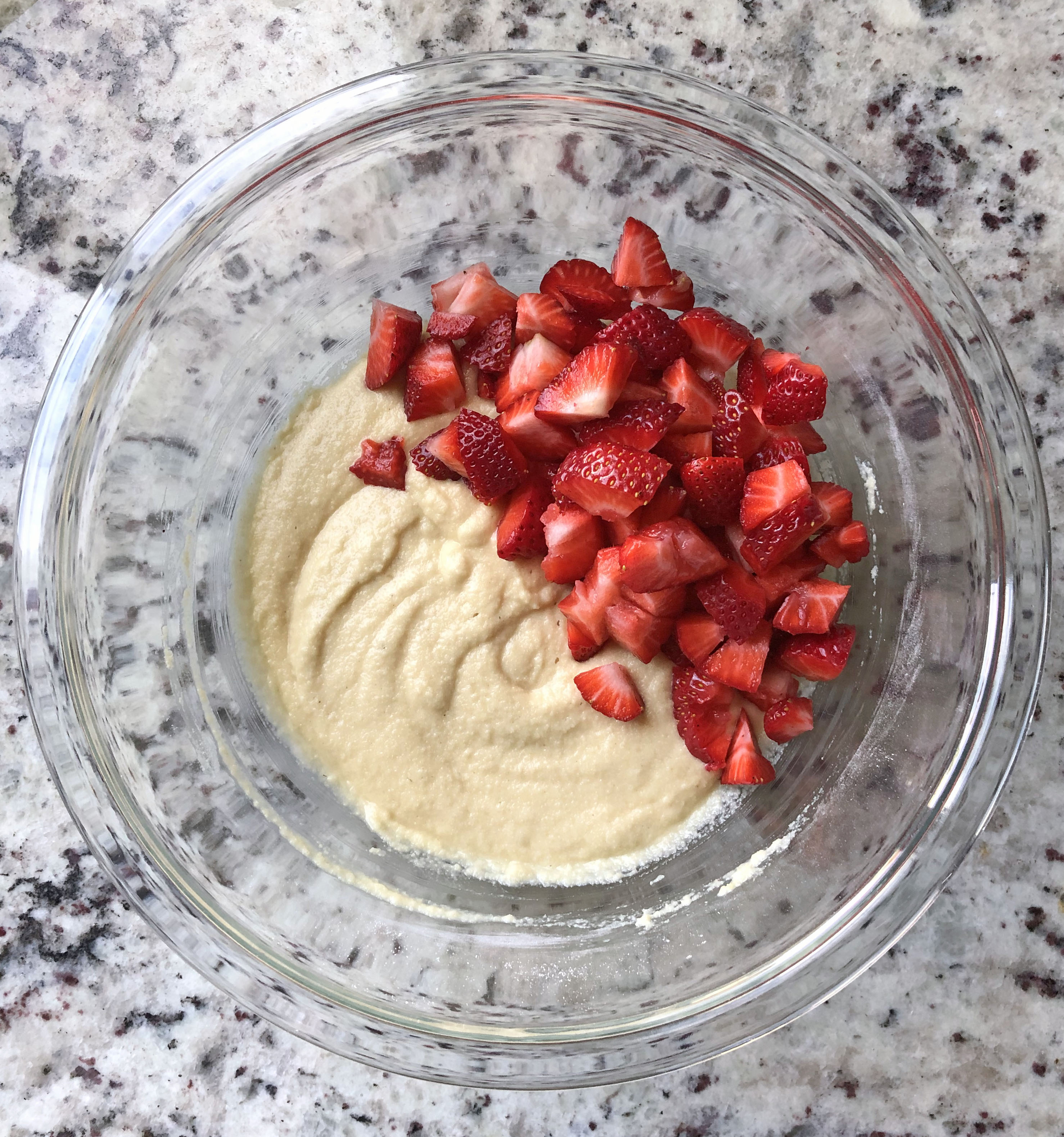 Grab a muffin pan and line it with either cupcake liners or silicone muffin liners. Next, scoop batter into the lined muffin pan. This recipe makes 9 muffins.
Place them in the oven and bake at 350 degrees for 25-28 minutes. They should be golden brown on top when you take them out.
Lastly, cool to room temperature before serving or storing.
How to Store Strawberry Muffins
Because of the moisture in these muffins, they are best stored in the fridge. They will last overnight in an air-tight container. However, after one day should be placed in the fridge so they don't spoil.
What Toppings to use on Dairy Free Strawberry Muffins
These muffins really don't need any toppings. I mean, they're excellent on their own as a simple snack or part of breakfast. But, for more of a decadent dessert option, adding a dollop of cream on top is a great solution.
If you've ever eaten shortcake, I'm sure it's been accompanied with a spoonful (or two) of whipped cream. It really is the perfect topping! And these muffins are no different. However, if you're dairy free, you can use coconut cream instead of heavy whipping cream to make a similar topping.
To make your own coconut cream topping, combine coconut cream, maple syrup and cinnamon.
Coconut "Whipped" Cream
½ cup coconut cream (room temp)
1 Tbsp maple syrup
Cinnamon to taste (optional)
Simply, mix all ingredients together in a small mixing bowl until smooth. Note, it's important not to over-mix the coconut cream or it will separate. Place a dollop of the coconut cream mixture on each muffin upon serving.
Print
Strawberry Shortcake Muffins
Author:

Katie

Prep Time:

10 min

Cook Time:

25 min

Total Time:

35 minutes

Yield:

9

muffins

1

x
---
Description
Nut free Paleo strawberry muffins, sweetened with honey and bursting with fresh strawberries.  Perfect for a sweet breakfast or topped with whipped cream and served as dessert.
---
---
Instructions
Preheat oven to 350 degrees F.
In a medium-sized mixing bowl, combine all dry ingredients.
Add in all wet ingredients, except strawberries.  Mix well.
Rinse strawberries, remove stems and chop.
Fold chopped strawberries into batter.
Pour batter into lined muffin pan and bake at 350 degrees for 25-28 minutes.
Remove from oven and cool on cooling rack. 
Store in fridge.
---
Notes
I recommend measuring all flours by weight (given in grams)
Keywords: shortcake, strawberry, muffins, breakfast, snack, nut free, Paleo