This blog post covers how to make paleo baking powder. It's easy to do, requires only three ingredients and works just like conventional baking powder!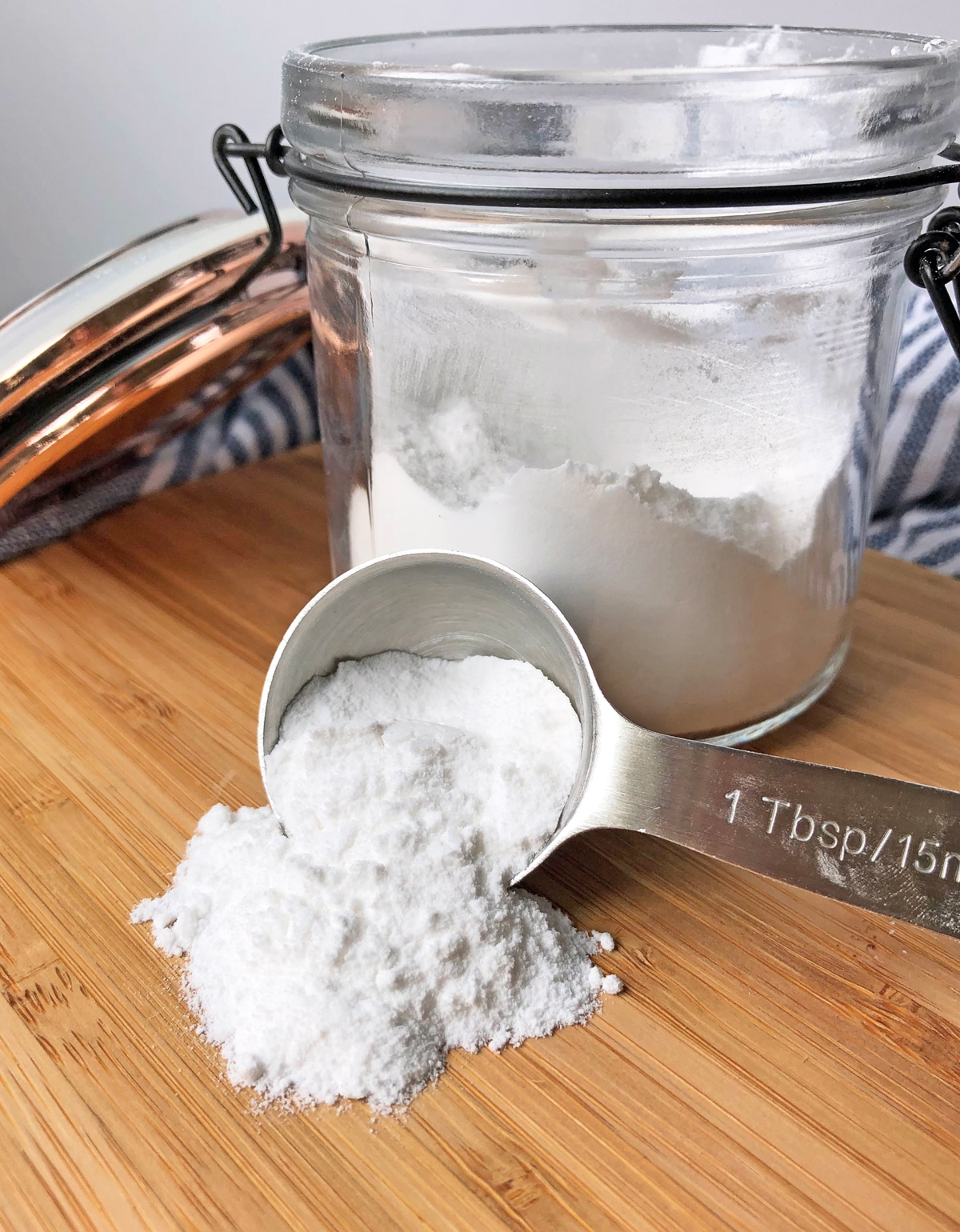 Since conventional baking powder isn't paleo friendly (it often contains cornstarch and even aluminum), I've been making my own grain free baking powder.
Not only is it easy to make, but this baking powder recipe works just like traditional baking powder. Use it like you would in any baked good, cake, bread or muffin.
Conventional Vs. Paleo Baking Powder
Conventional baking powder does not contain Paleo ingredients. For example, many brands use ingredients like: cornstarch, sodium aluminum sulfate, monocalcium phosphate...not exactly what I'd consider healthy. It's fairly easy to find baking powder that is aluminum-free. But, when looking for ones that are grain free (as in, don't contain cornstarch) that's when it gets tricky.
For a baking powder to be completely paleo and whole30, it needs to be free of:
grains (like cornstarch)
preservatives (like aluminum)
Online, there is a small selection of grain free baking powders. However, it's usually more cost effective to make your own. Not to mention, super easy!
Can Baking Soda be Used in Place of Baking Powder?
Prior to making my own baking powder, I was only using baking soda in my recipes. But, baking powder really helps with the texture of baked goods. So much so, that I wanted to start incorporating it back into my recipes.
If a recipe that just uses baking soda doesn't contain enough of an acidic ingredient, then little to no reaction will occur. This is why many paleo recipes call for apple cider vinegar or lemon juice.
If you do decide to substitute, it's important not to swap baking soda 1:1 with baking powder. The conversion for baking soda to baking powder is: ¼ teaspoon baking soda is equivalent to 1 teaspoon of baking powder.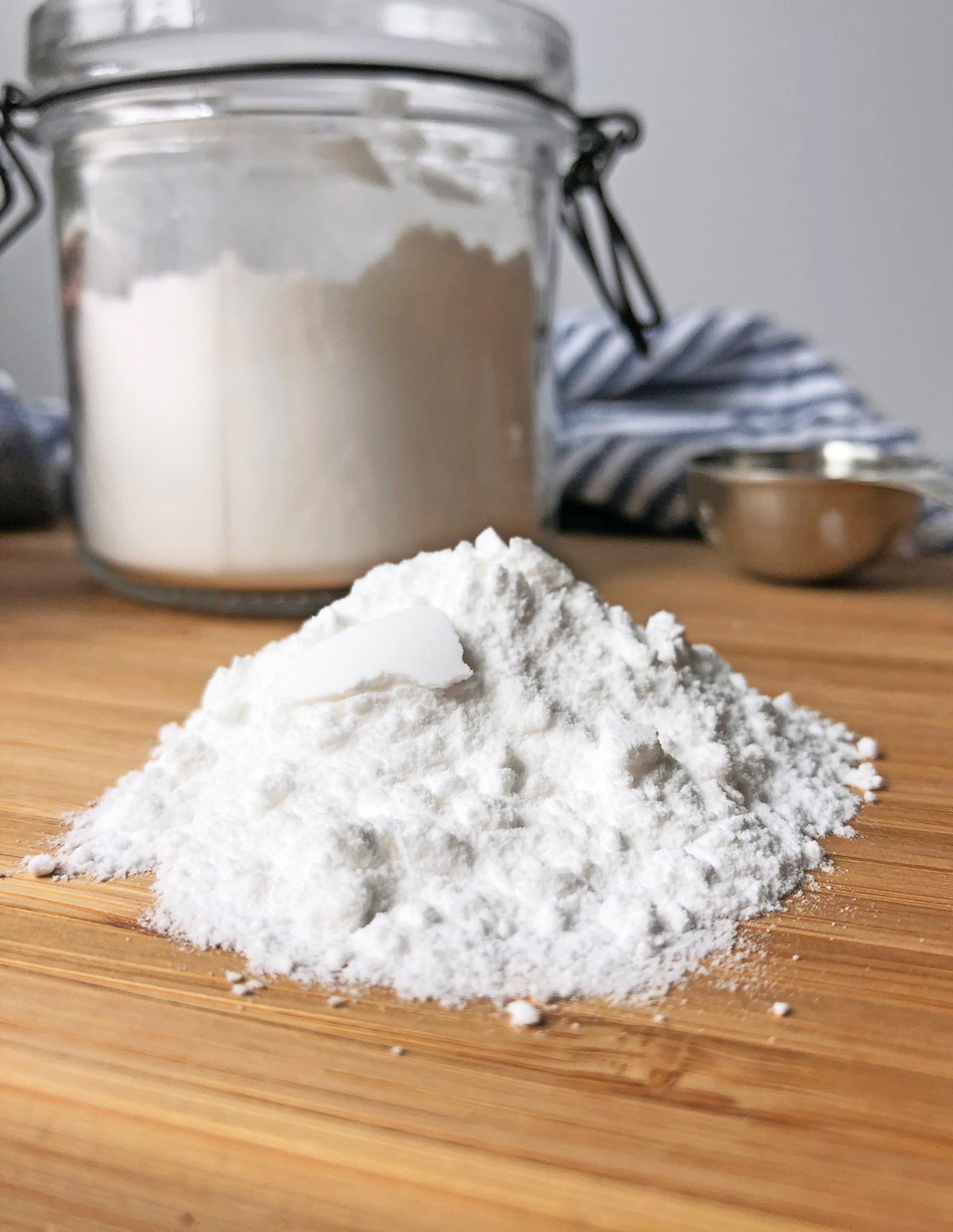 Ingredients
Only 3 simple ingredients are needed to make Paleo friendly baking powder. These include:
Why Is Cream of Tartar Necessary?
Cream of tartar
is an important ingredient in this corn free baking powder recipe. When combined with baking soda
, cream of tartar becomes a leavening agent - what gives baked goods that extra rise.
Do I Have to Use Arrowroot Flour?
This homemade baking powder recipe uses arrowroot flour
, but tapioca flour works as a replacement. Arrowroot can technically be omitted, but it improves the texture of baked goods.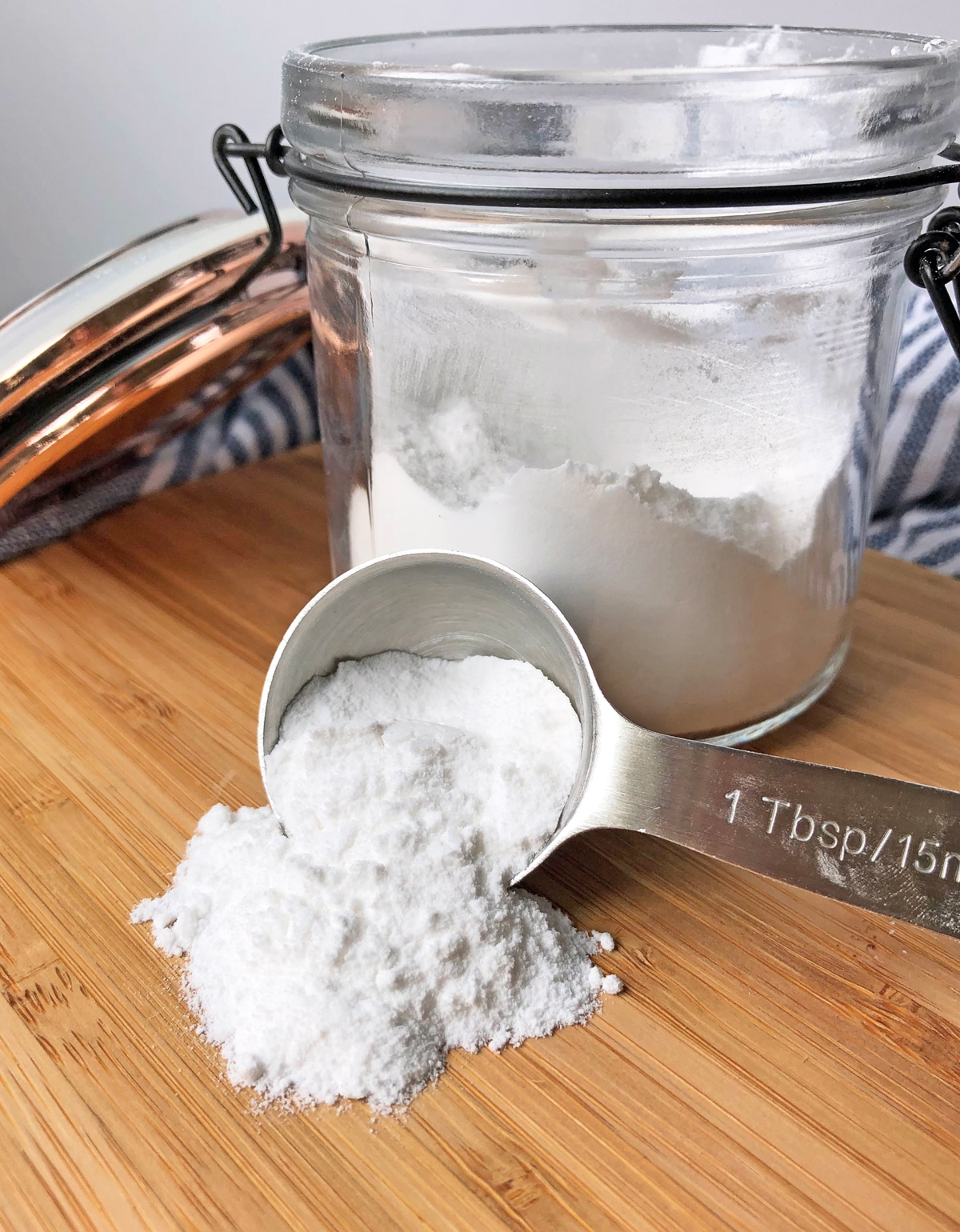 How to Use Paleo Baking Powder
Paleo baking powder works just the same as any "normal" baking powder. It can be substituted at a ratio of 1:1 for any recipe that calls for baking powder.
Many of the recipes on my site use this gluten free baking powder. For example:
Print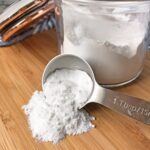 How To Make Paleo Baking Powder
Author:

Katie

Prep Time:

3 min

Cook Time:

0 min

Total Time:

3 minutes

Yield:

24 teaspoons

1

x
---
Description
Super easy, corn free, grain free, preservative free baking powder.  Great for Paleo baking.
---
---
Instructions
Combine all ingredients, mix well.
Store mixture in an air-tight container.
Use as you would any "regular" baking powder.
---
Notes
*I recommend sifting the cream of tartar prior to measuring as it has a tendency to clump
Keywords: baking powder, paleo baking, vegan, allergy free, nut free, whole 30