Have you ever tried making your own nut milk? I've tried using nut milk bags, but honestly don't love the work involved. However, when I came across the Almond Cow the process seemed so easy that I just had to get my hands on one. This machine does it all - making this Almond Cow Hazelnut Milk a simple, effortless recipe.
In this post, I'm sharing my recipe and step by step instructions for Hazelnut Milk made with the Almond Cow. If you prefer a different flavor or need an allergy friendly milk you can adjust this recipe by substituting any nut or seed for the hazelnuts. I sweetened this nut milk with Medjool dates. However, they can be substituted with a little sweetener or you can make the milk unsweetened.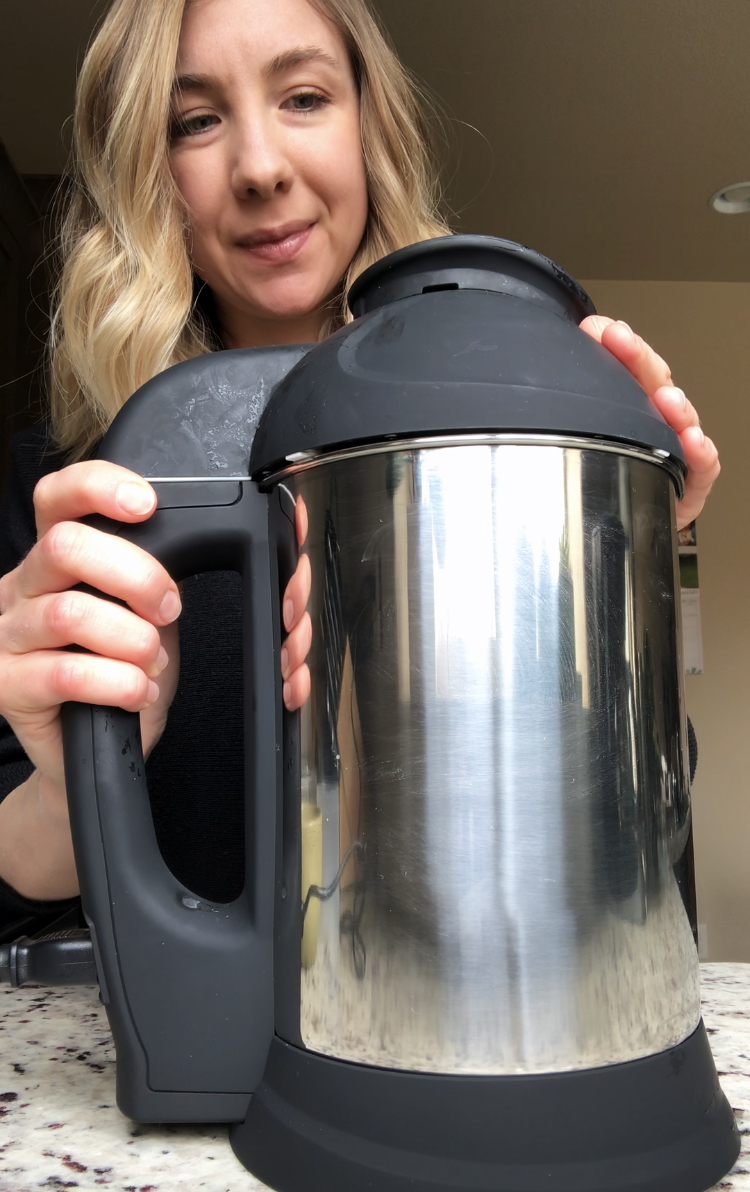 How To Make Nut and Seed Milk
Before we jump into the recipe, I want to briefly explain the process of making your own nut milk with the Almond Cow. No matter what nut, seed or flavorings you use, the process of making milk is the same...and super simple!
(1) First, soak the nuts/seeds you want to use. This soaking chart for making nut milk (shown below) provides a general time frame for how long it takes to soak common nuts/seeds.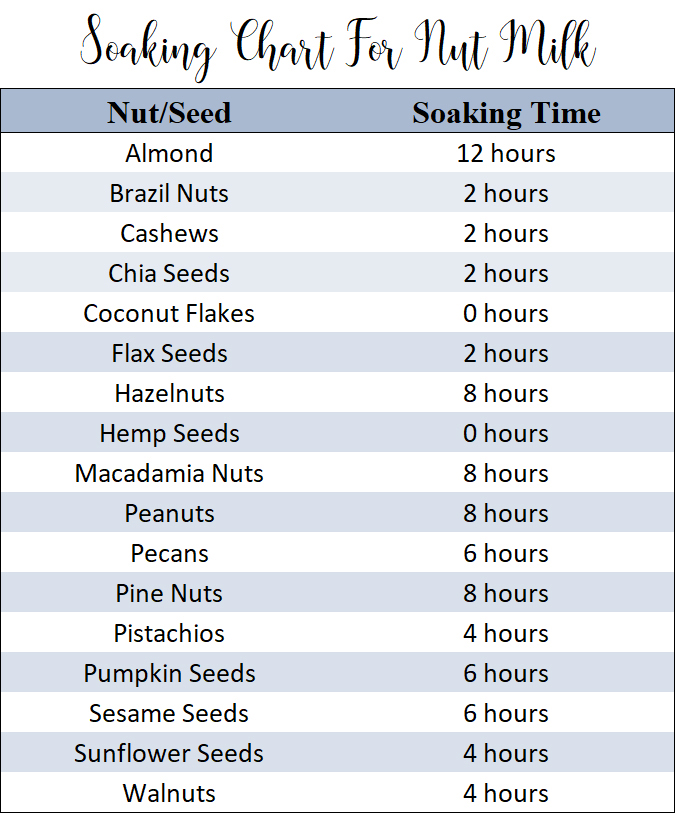 (2) Next, Fill the Almond Cow base to the min or max fill line. Optional: add some vanilla, a pinch of salt, sweetener (honey, maple syrup, monk fruit...) and any spices you want (cinnamon, nutmeg...) to the water.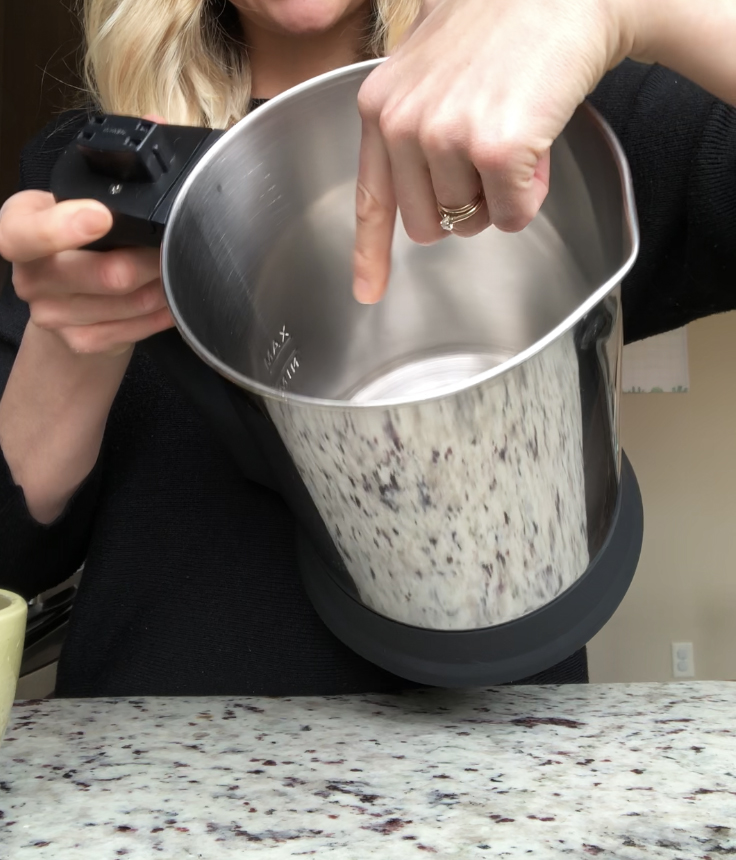 (3) Drain the water from the soaked nuts/seeds and place them in the metal Almond Cow Basket. If you want to sweeten your milk with pitted dates, place them in the basket with the soaked nuts/seeds.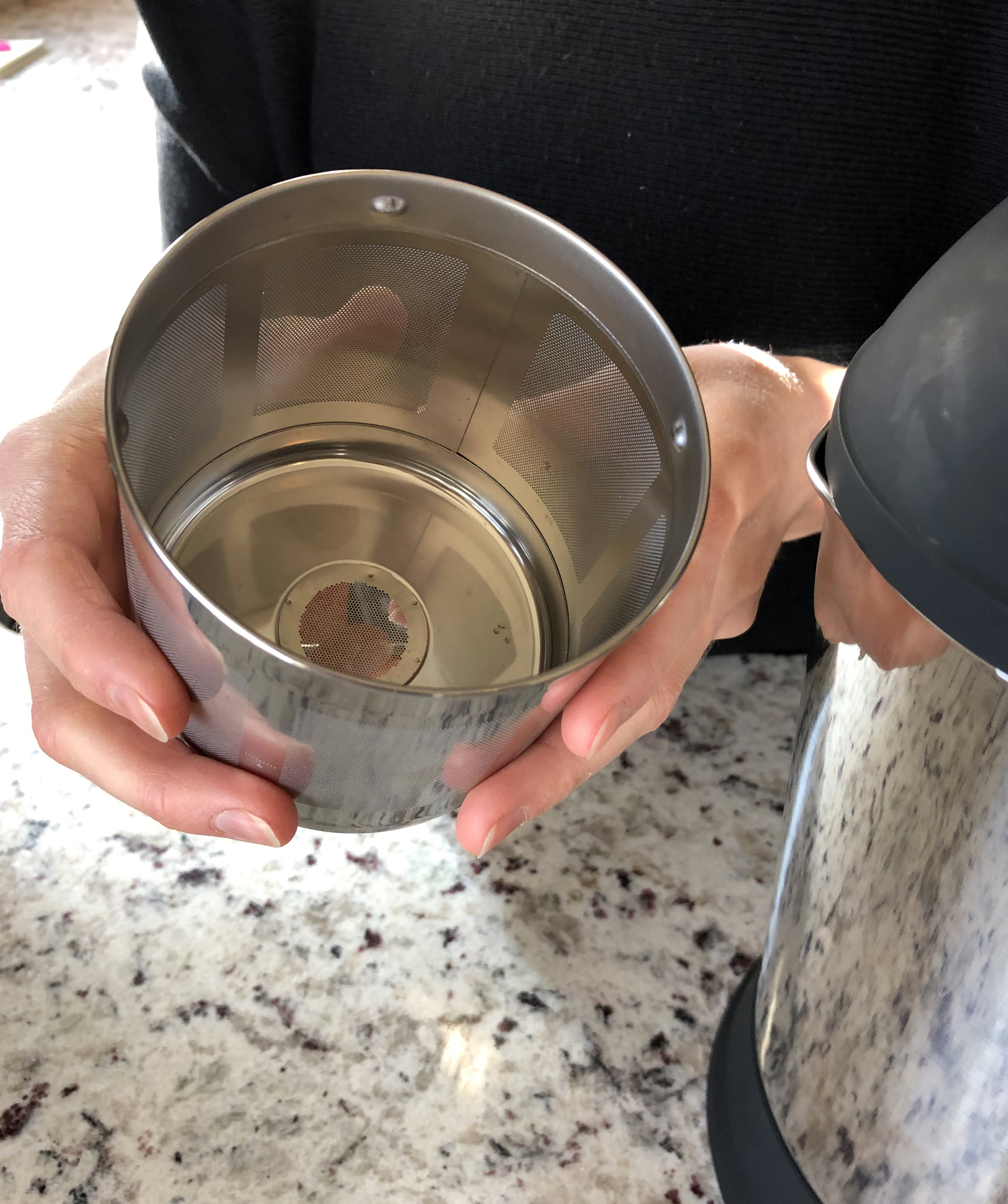 (4) Connect the metal basket to the lid and place the lid on the base.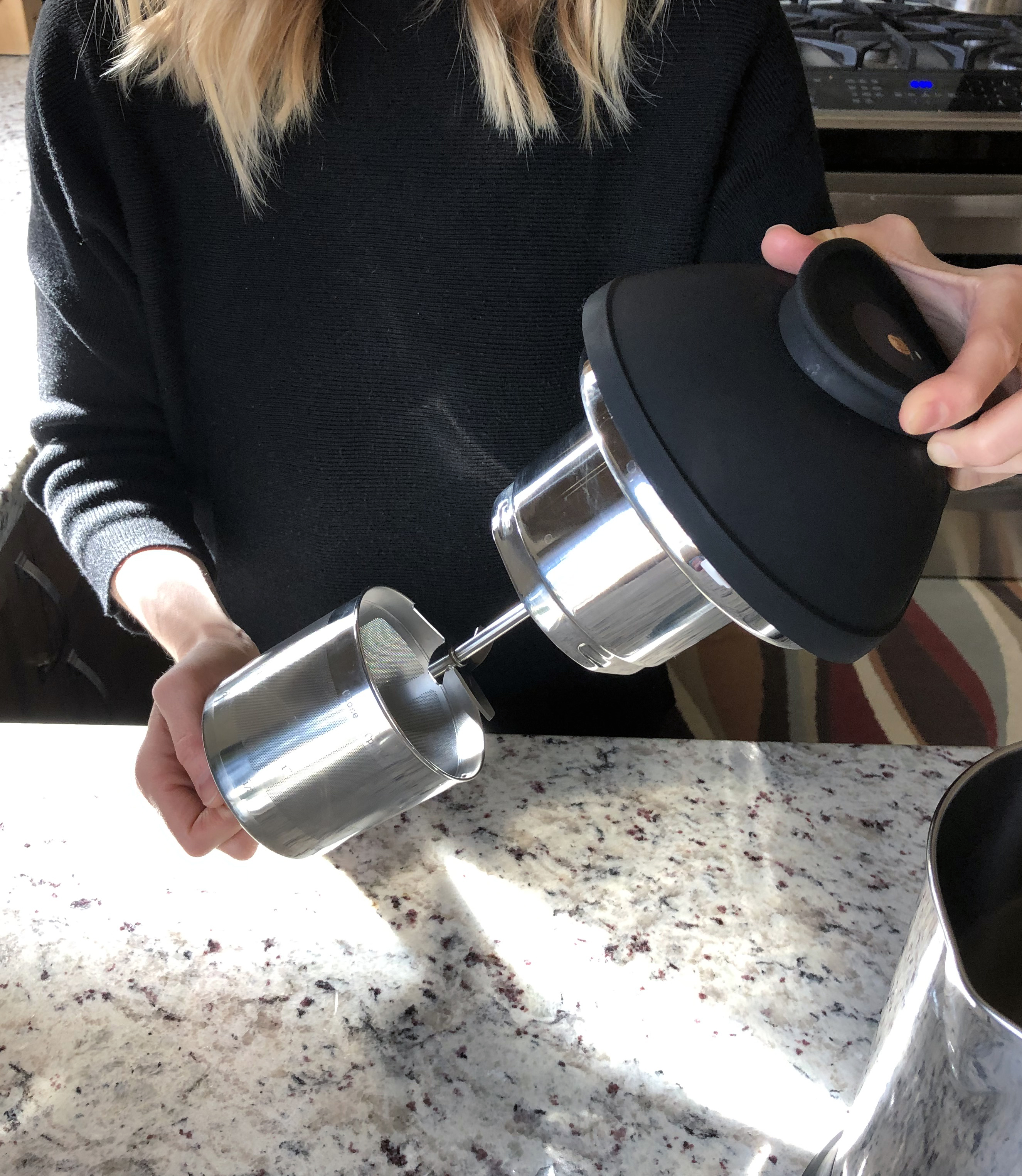 (5) Lastly, plug the Almond Cow into the wall and press the button on top of the machine.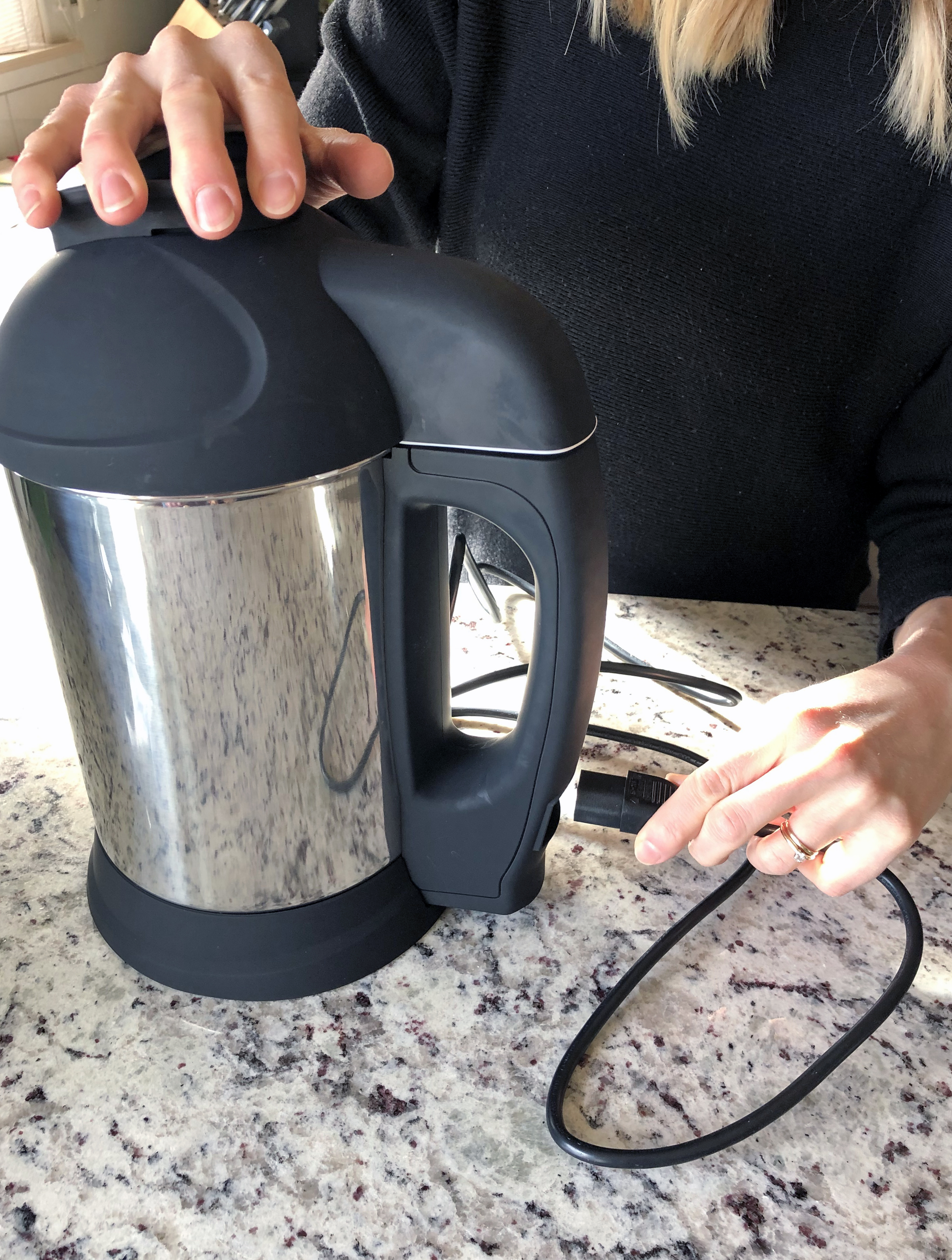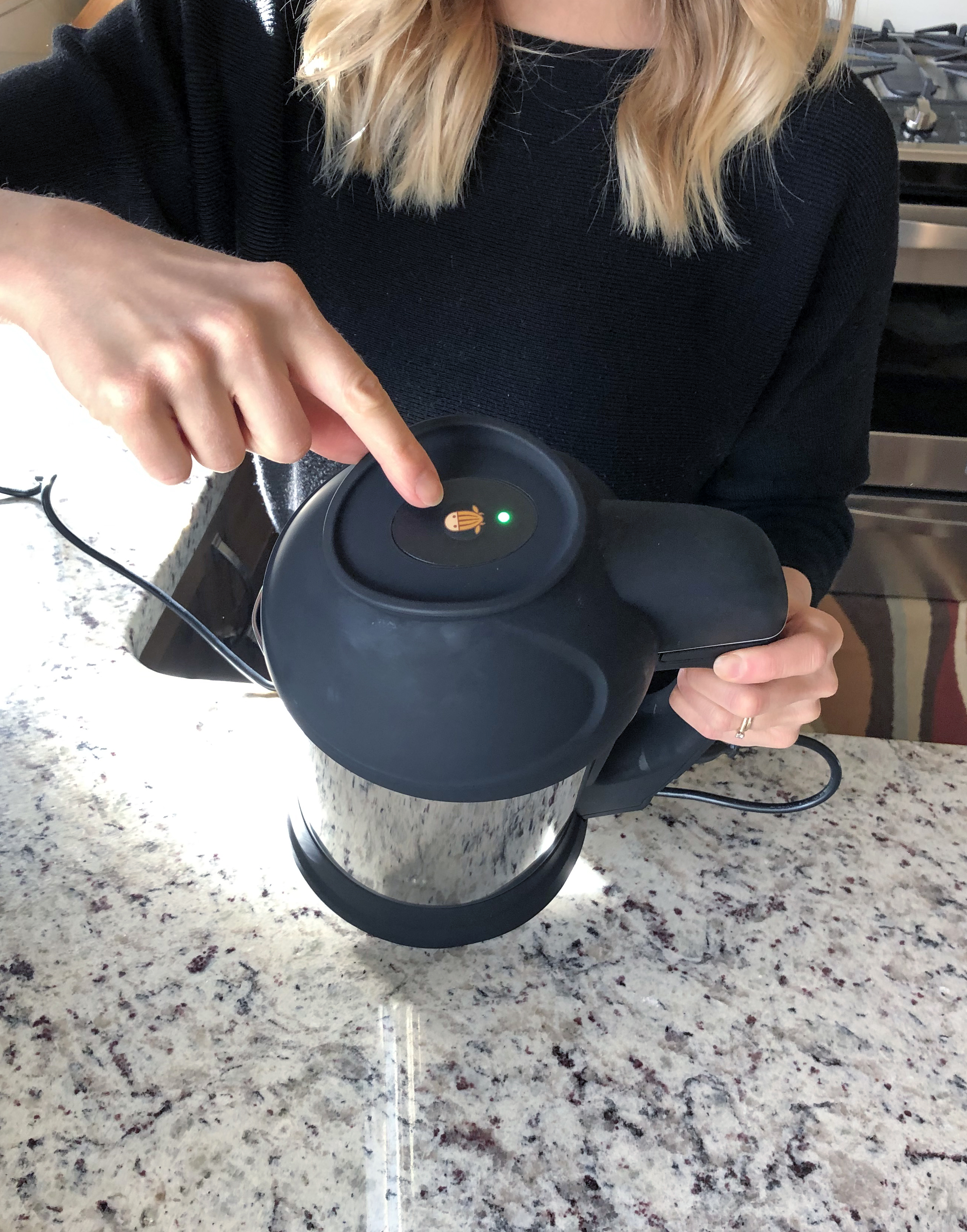 (6) Within minutes you have fresh, unprocessed, healthy nut milk. It can be used in your morning coffee, enjoyed on it's own or even used in recipes.
If you want to purchase your own Almond Cow, use my Almond Cow discount code: REALFOODRABBIT.  This Almond Cow coupon code will get you $20 off any purchase over $200.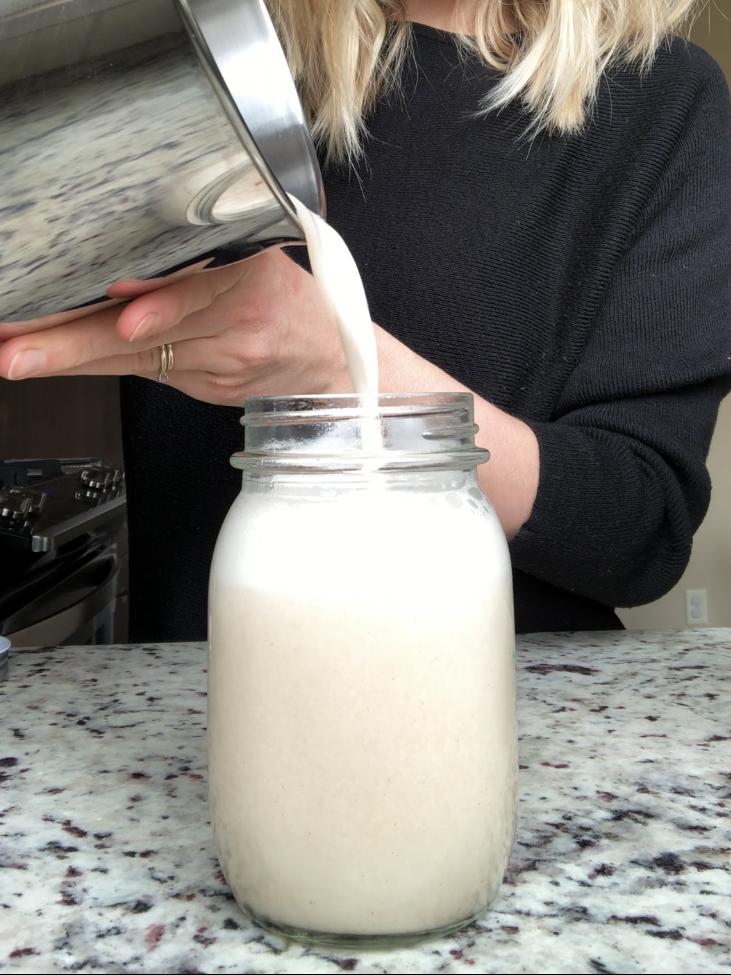 What else can you make with the Almond Cow?
The Almond Cow website has a large selection of recipes for how to make various nut and seed milks.  In addition, their site contains recipes for lattes, yogurts, ice cream, as well as, recipes for the leftover pulp from making your nut milk.
I have a couple paleo almond pulp recipes on my blog, this hazelnut pulp will work in place of the almond pulp.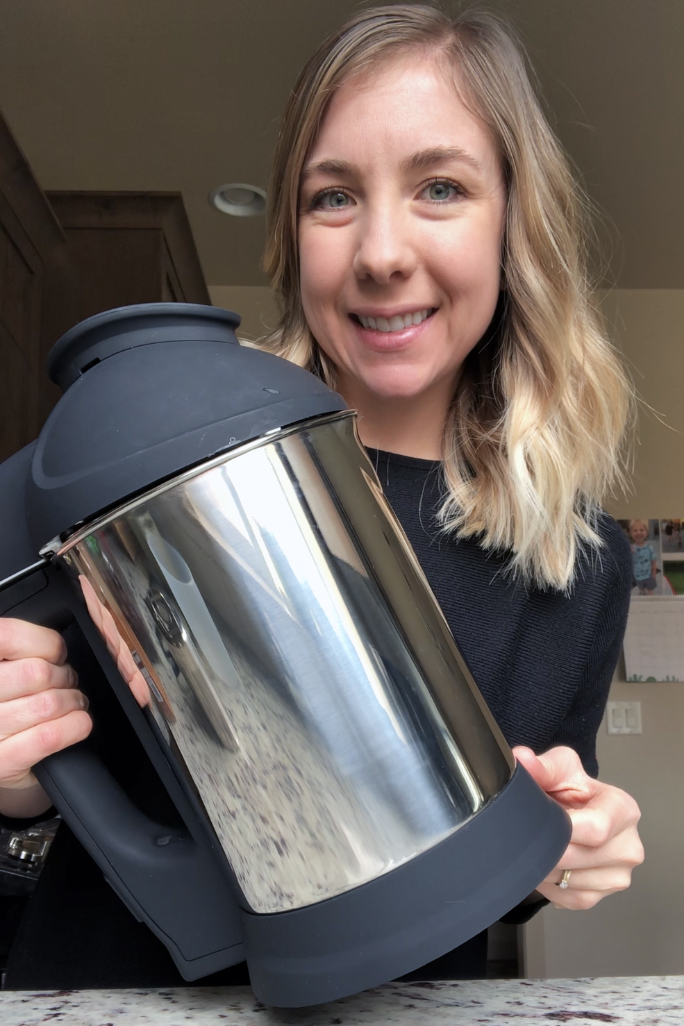 Although the Almond Cow is a bit of an investment, over time the cost pays off. As, making your own milk is much cheaper than buying it in store. You can make high quality, unprocessed milk without any fillers, preservatives or chemicals. I also like that this machine lets me create any flavor nut milk I want in a simple, easy manner. The preparation, process and cleanup is so easy!
If you want to purchase your own, use my Almond Cow coupon code: REALFOODRABBIT for $20 off any purchase over $200 on the Almond Cow website.
If you have more questions about the Almond Cow, you can head to their website under the FAQ section. Here, they answer many frequently asked questions.
Disclaimer: I am an affiliate of Almond Cow. Using my discount code provides me with a small compensation at no extra cost to you. Thank you for supporting Bake It Paleo!
Print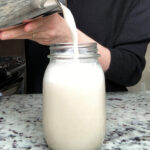 Almond Cow Hazelnut Milk
Author:

Katie

Prep Time:

10 minutes

Cook Time:

0 minutes

Total Time:

10 minutes

Yield:

5

-

6

cups

1

x
---
Description
Make your own hazelnut milk using the Almond Cow machine.  This simple nut milk recipe can easily be modified to your liking by using different nuts, seeds and flavorings.
---
½ cup

hazelnuts

2

pitted Medjool dates

1 tsp

vanilla extract
pinch of salt
dash of cinnamon (optional)
---
Instructions
Soak hazelnuts in water overnight (or at least 8 hours).  Do this simply by adding ½ cup hazelnuts to a bowl or cup and add warm water until hazelnuts are completely submerged.  Let sit at room temperature overnight.
Fill Almond Cow base with filtered water to minimum fill line.  Add vanilla extract, salt and cinnamon to water.
Drain water from soaked hazelnuts and add to metal basket along with pitted dates.
Attach metal basket to lid and place lid on base.
Plug in the Almond cow and press the button on top - let the machine do it's thing!
Pour hazelnut milk into glass mason jars and store in fridge up to one week.
---
Notes
Use the coupon code REALFOODRABBIT for $20 off any purchase of $200 or more on the Almond Cow website.
Keywords: nut milk, seed milk, paleo, vegan, hazelnut