Packing lunches can be hard work, especially with picky eaters and/or dietary restrictions. This post contains a collection of gluten free lunch box ideas that are easy to assemble and kid approved. Mix and match, or simply use this post as inspiration for packing school lunches.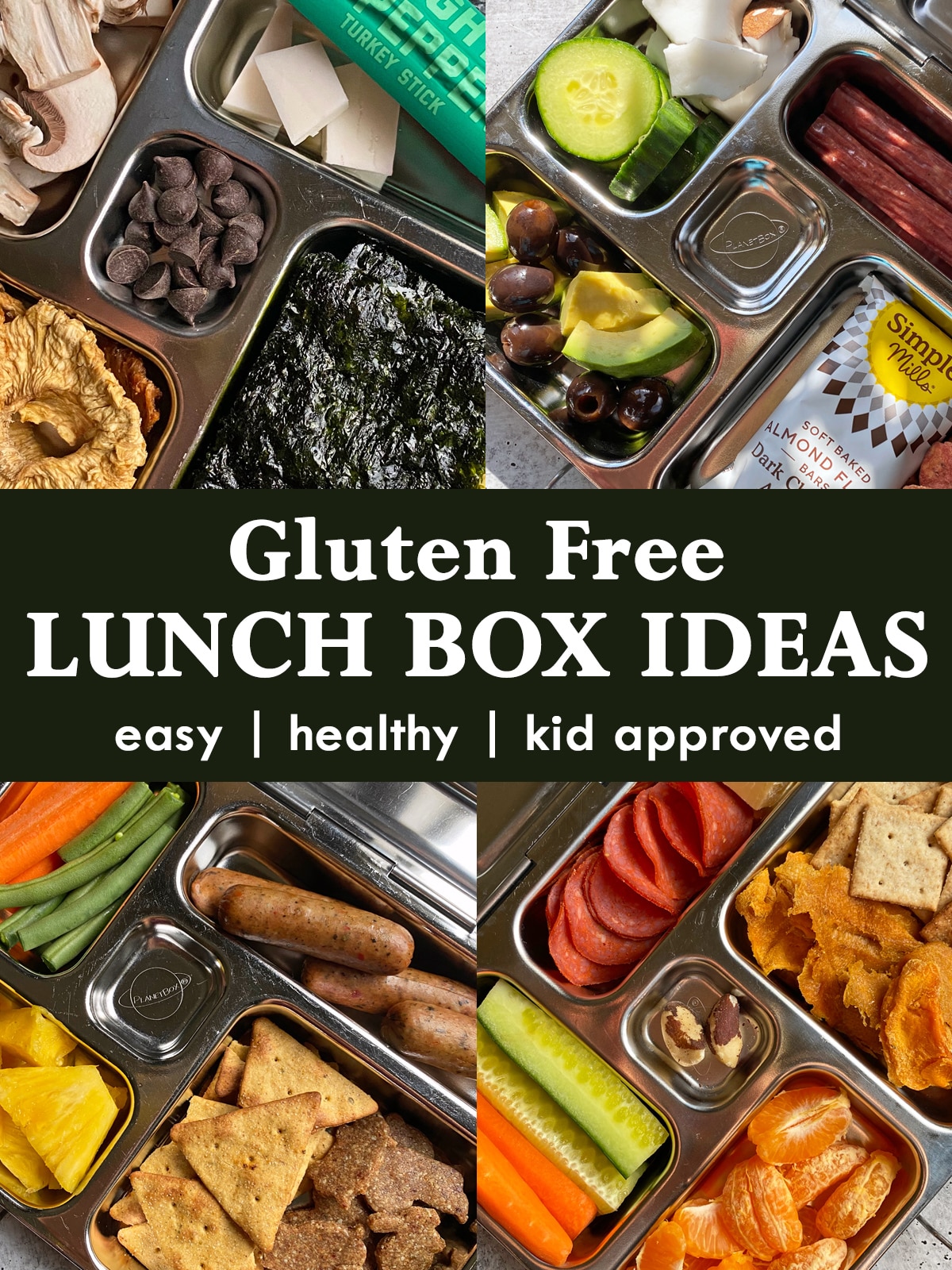 I pack my kids school lunch every single day. It's become part of my morning routine - packing lunches after making the kids breakfast. A lot of work? Yes, but something I find necessary for the health and wellbeing of my children.
See, I'm picky about what my kids eat. Which is why I won't let them touch hot lunch! However, I also struggle at times to get variety into their diets. Coming up with lunch ideas that are easy to assemble, taste good cold and contain food my kids enjoy does take time and effort. But once you get into the swing of it, rotating ingredients and having a regular grocery list, cold lunch can be quite easy to throw together.
So, without further ado, here's a collection of gluten free lunches with a nice balance of fat, protein and carbs that I've packed for my kids. Mix and match as you please, or just use this post for inspiration! And don't think this is just "kid food". Adults need to pack lunches too and these are some great ideas.
Healthy Gluten Free Lunch Box Ideas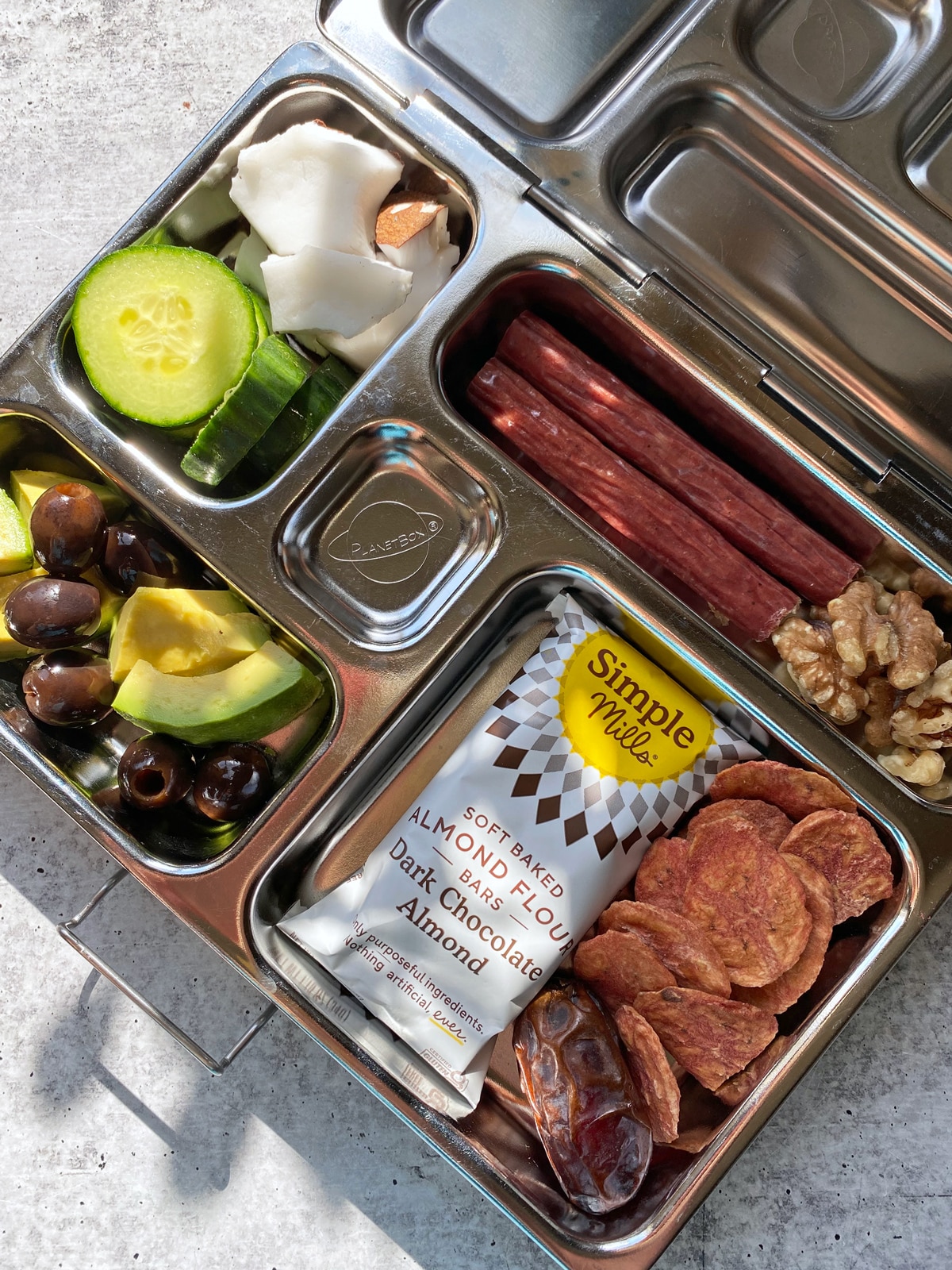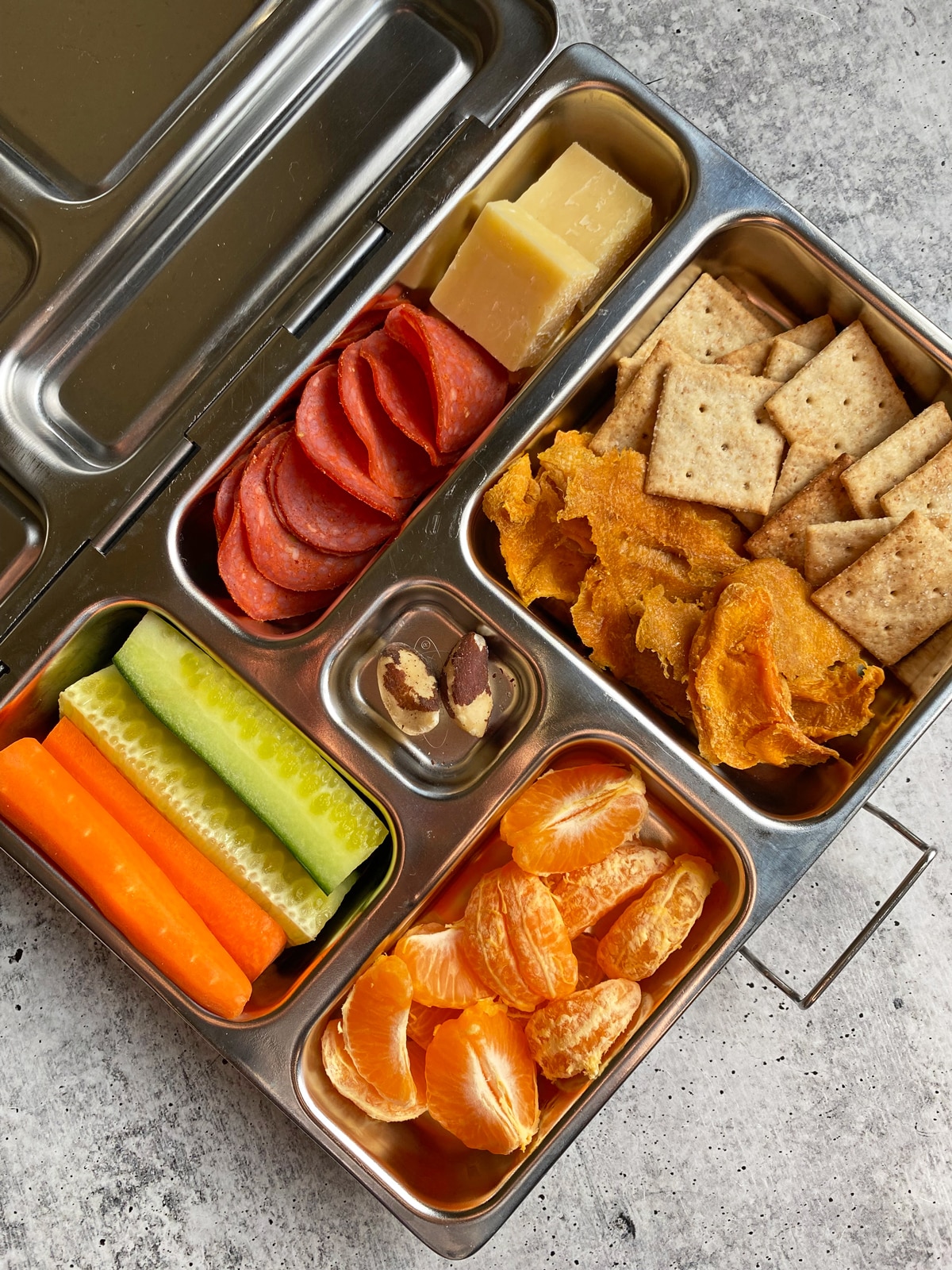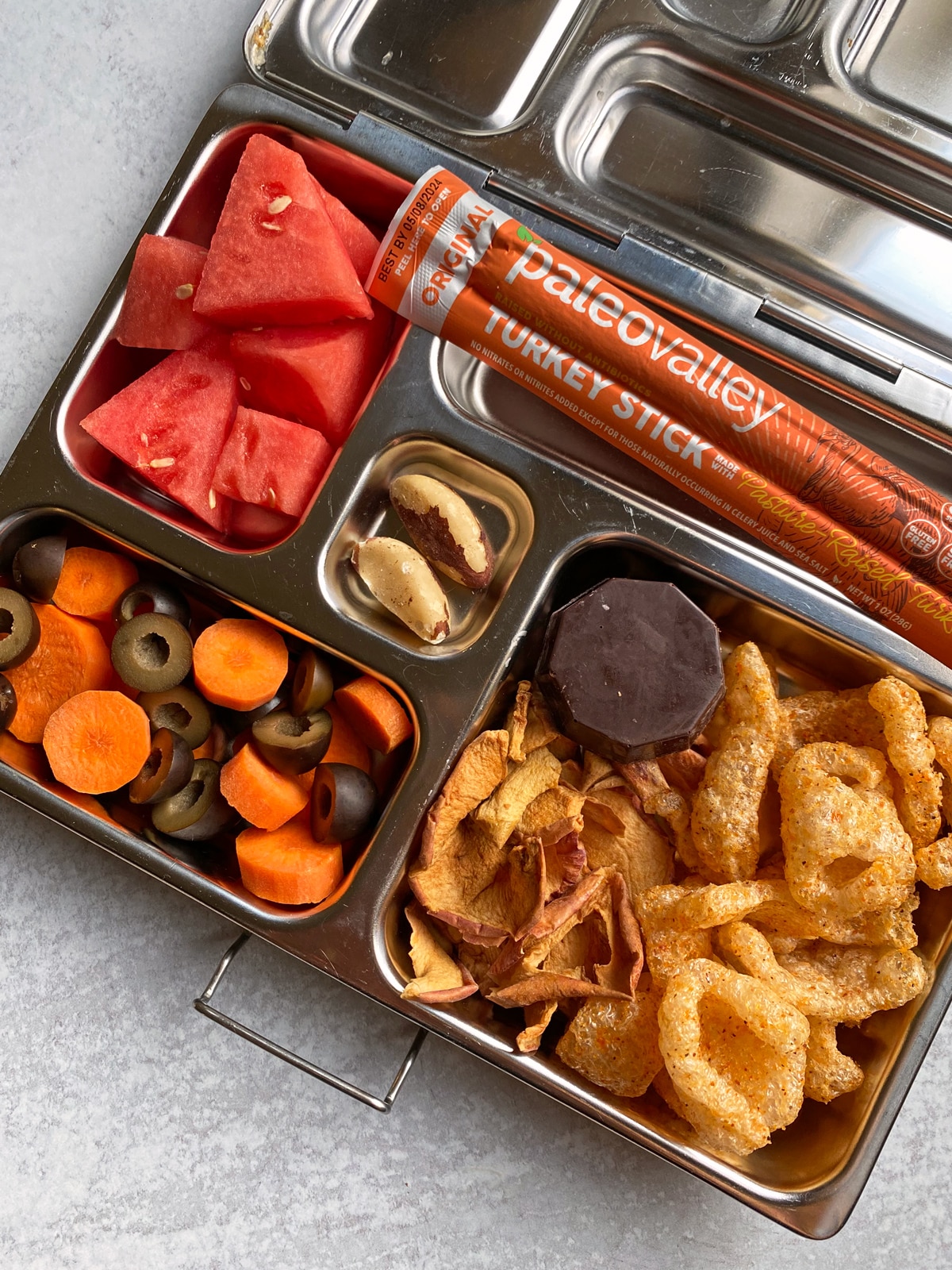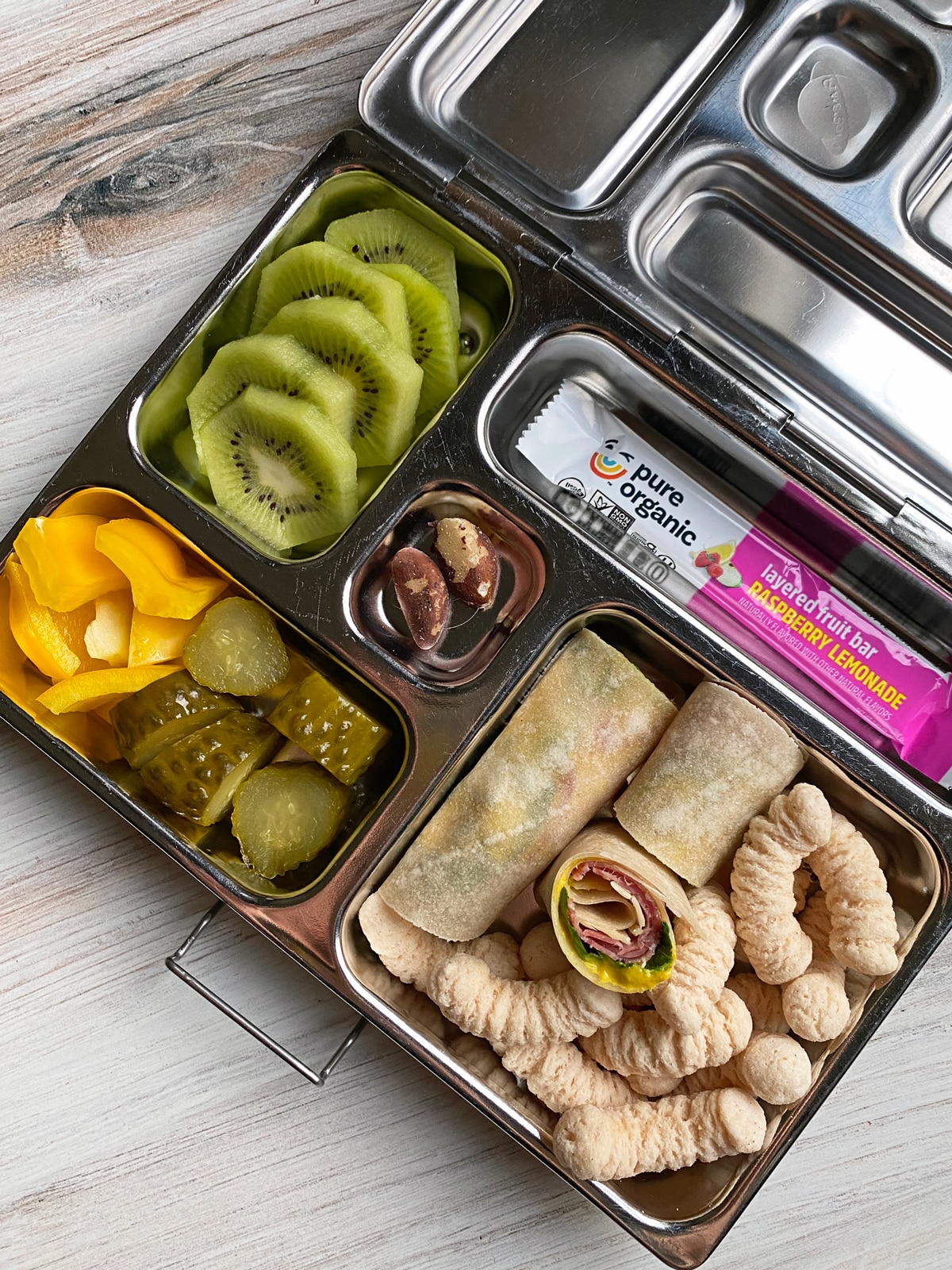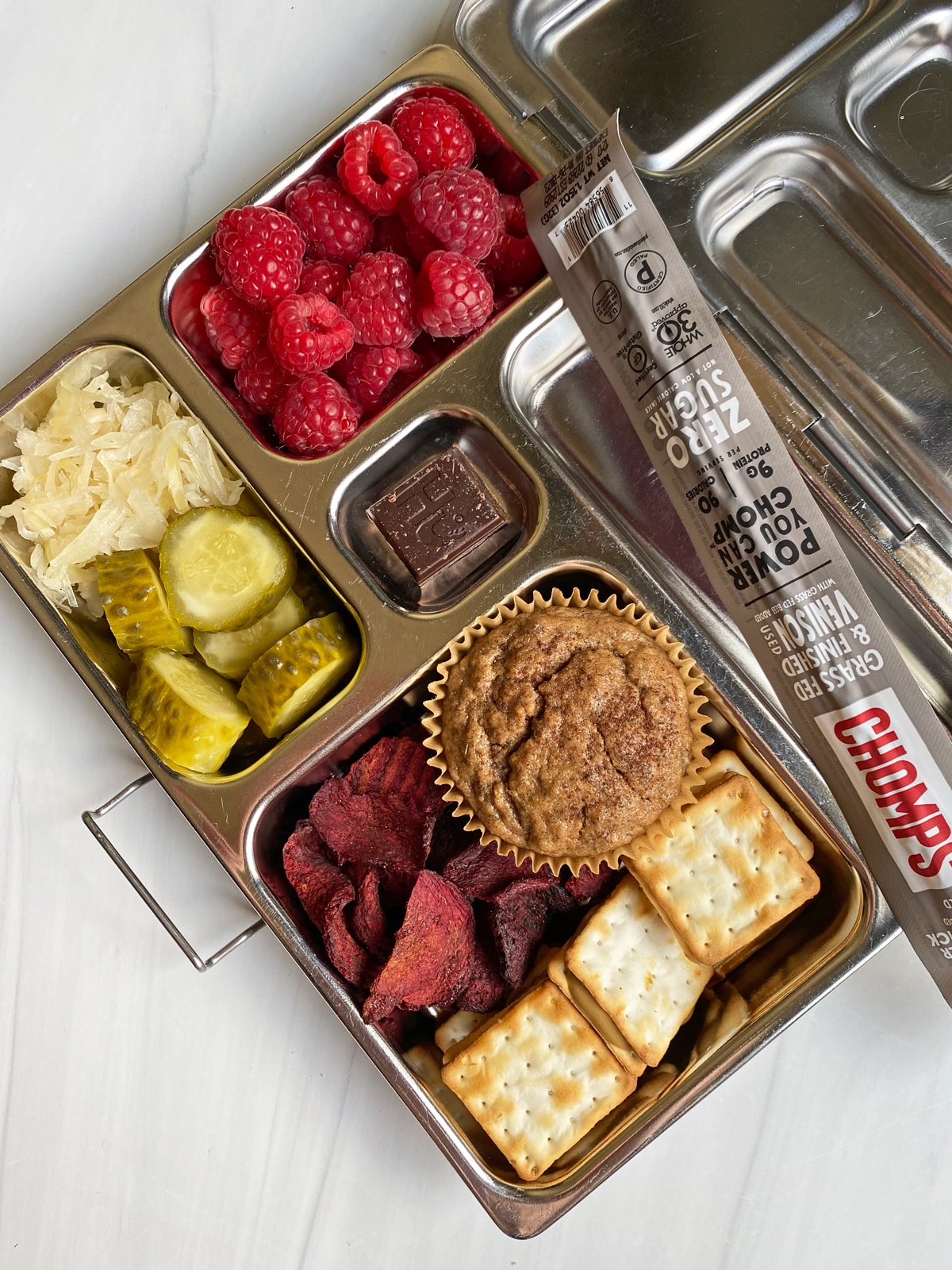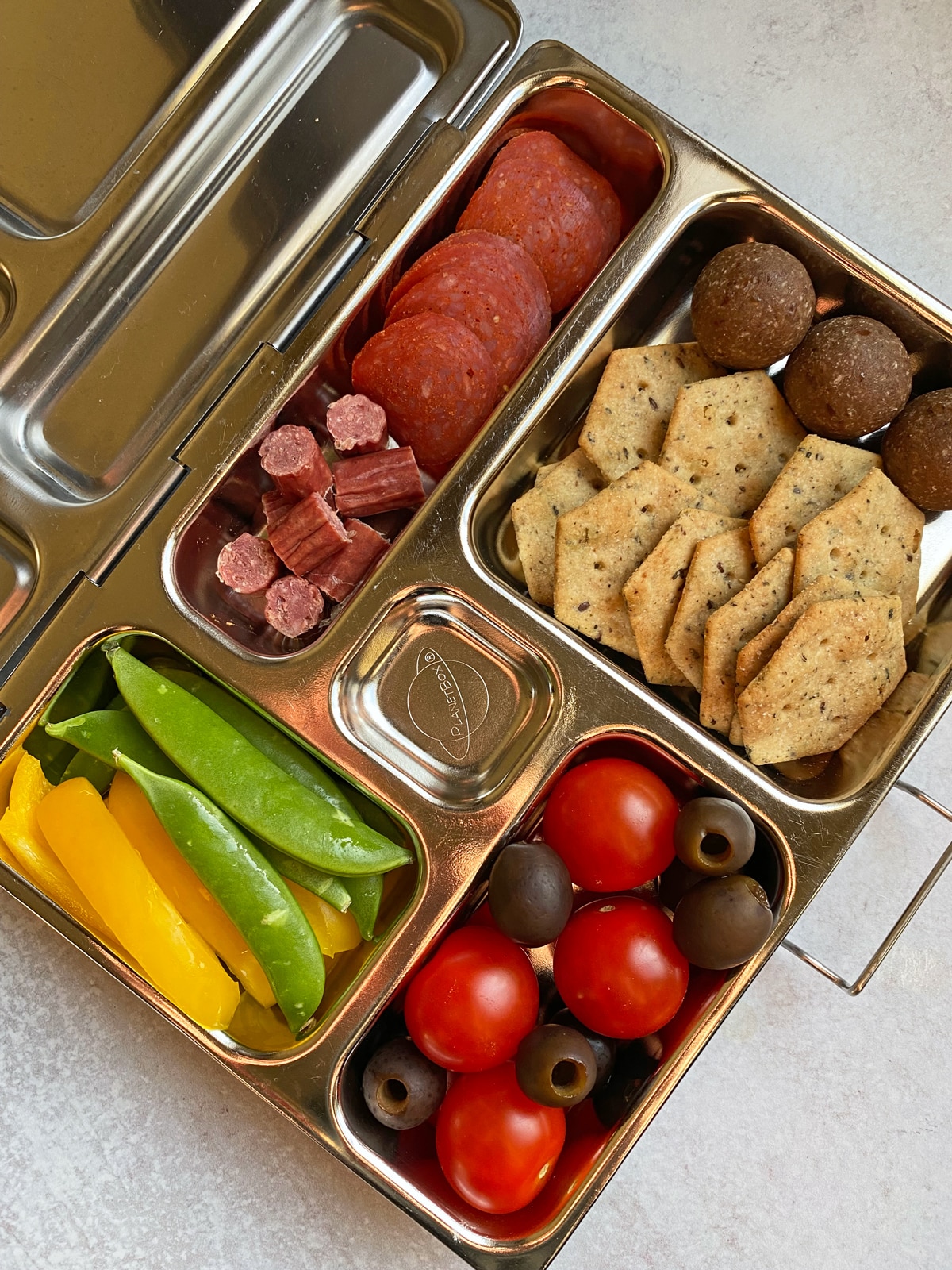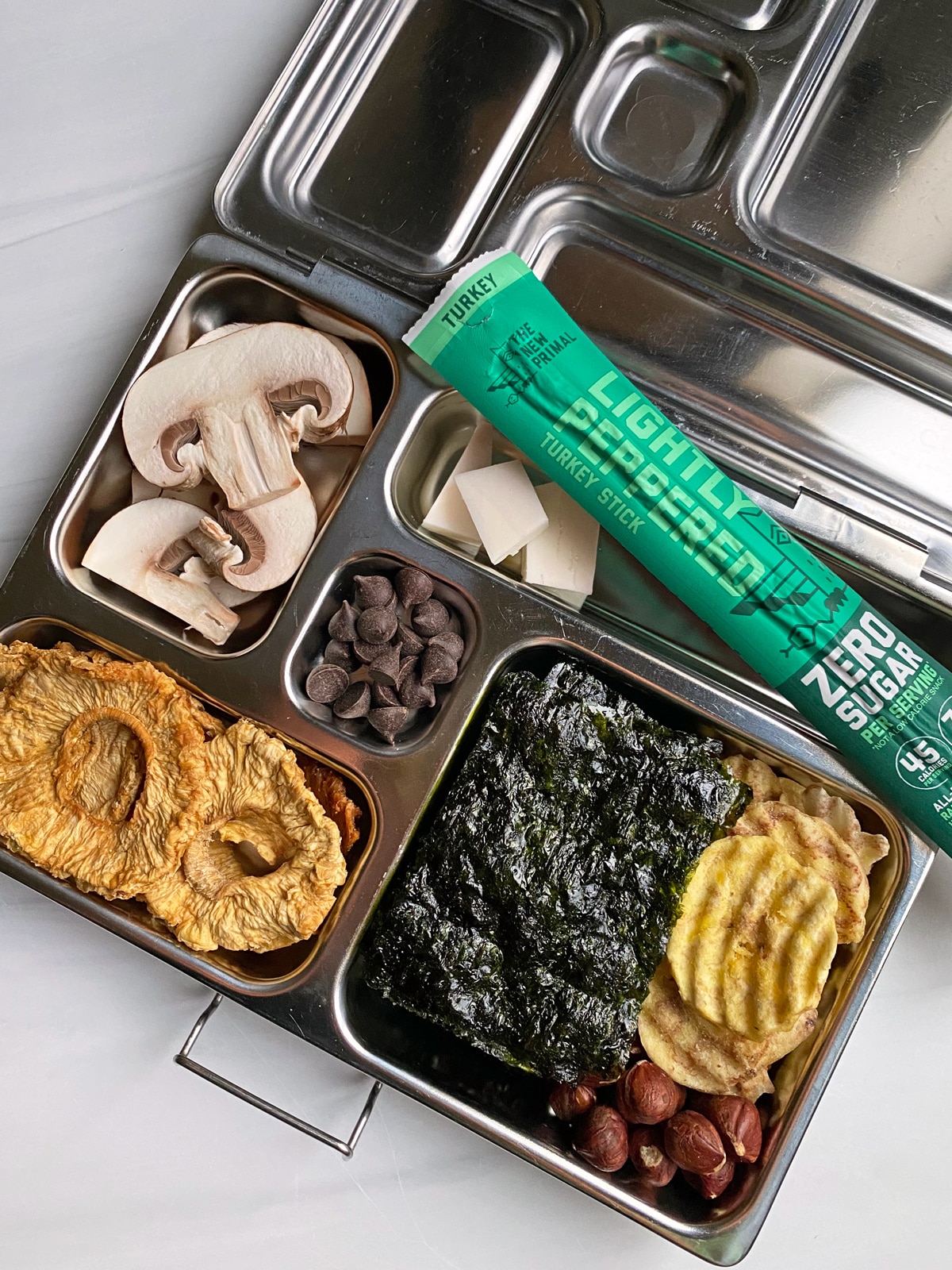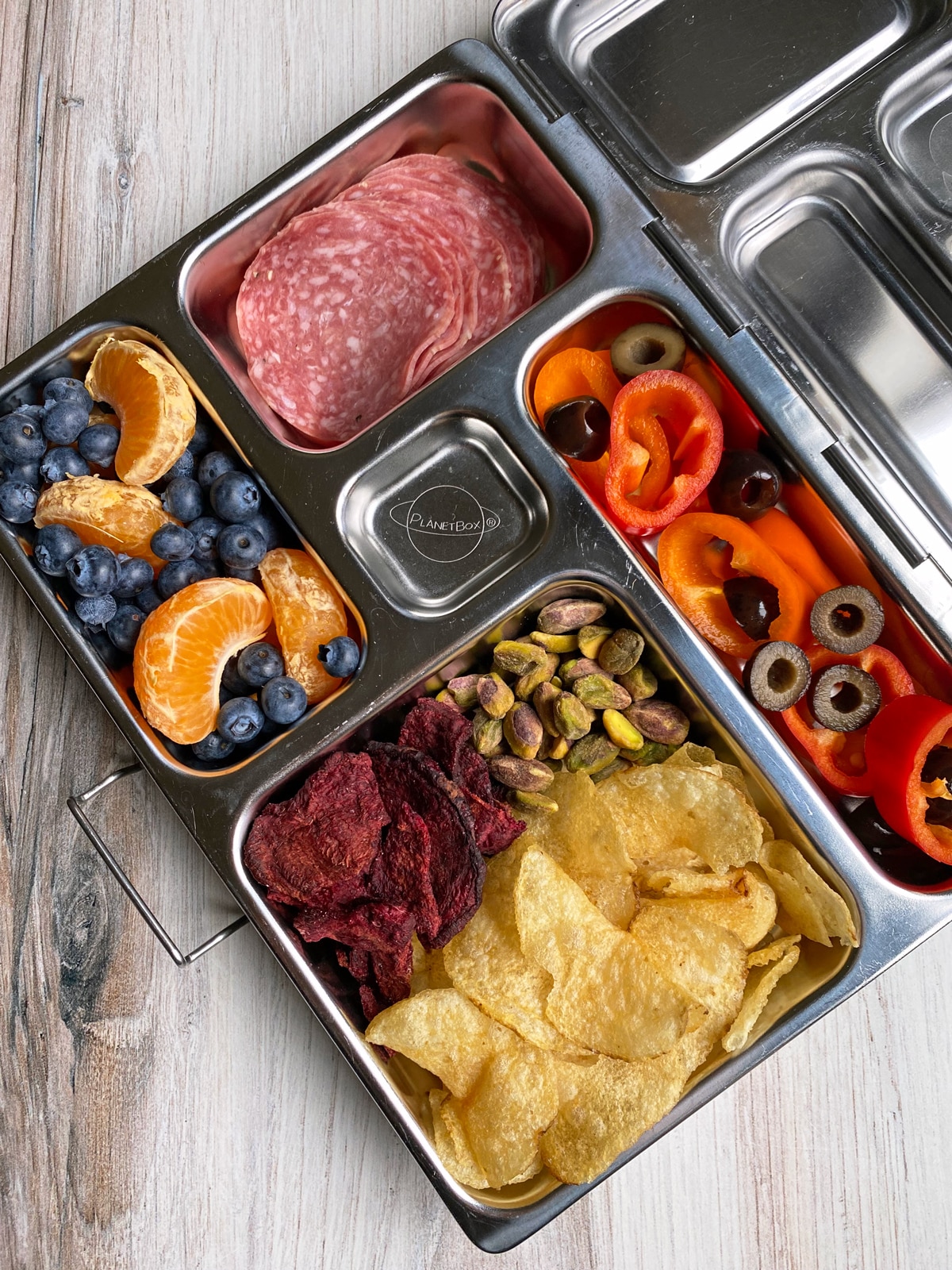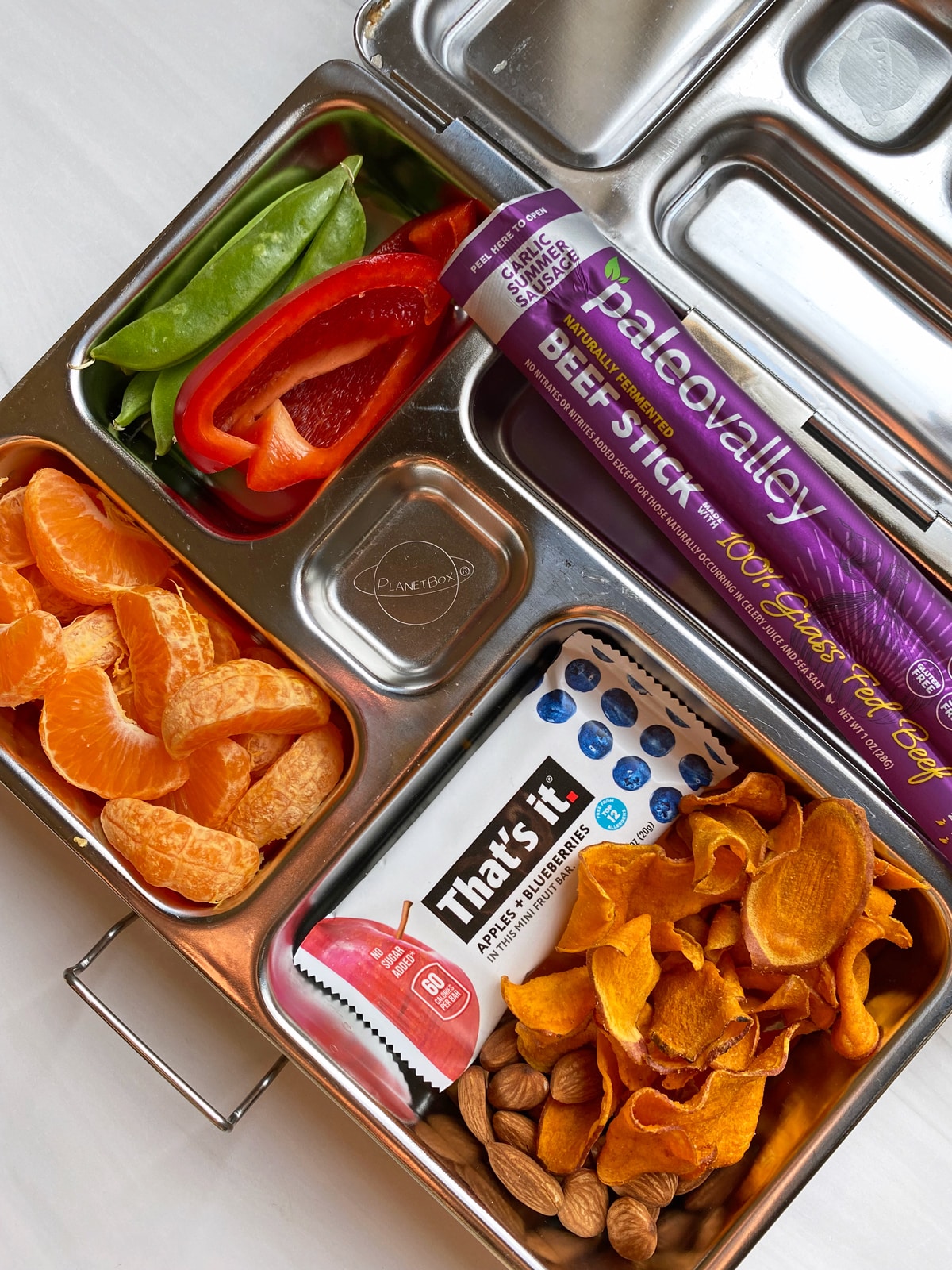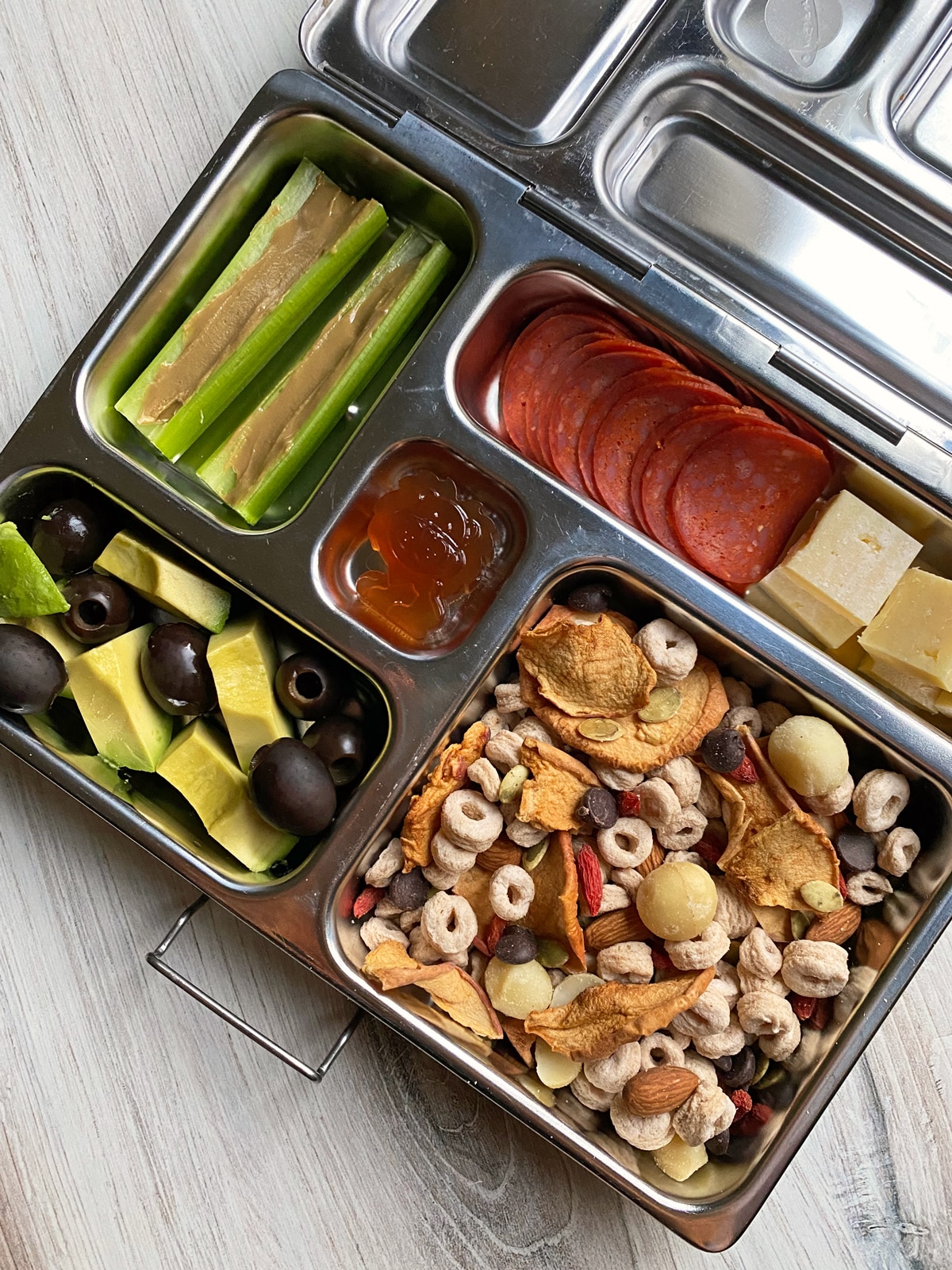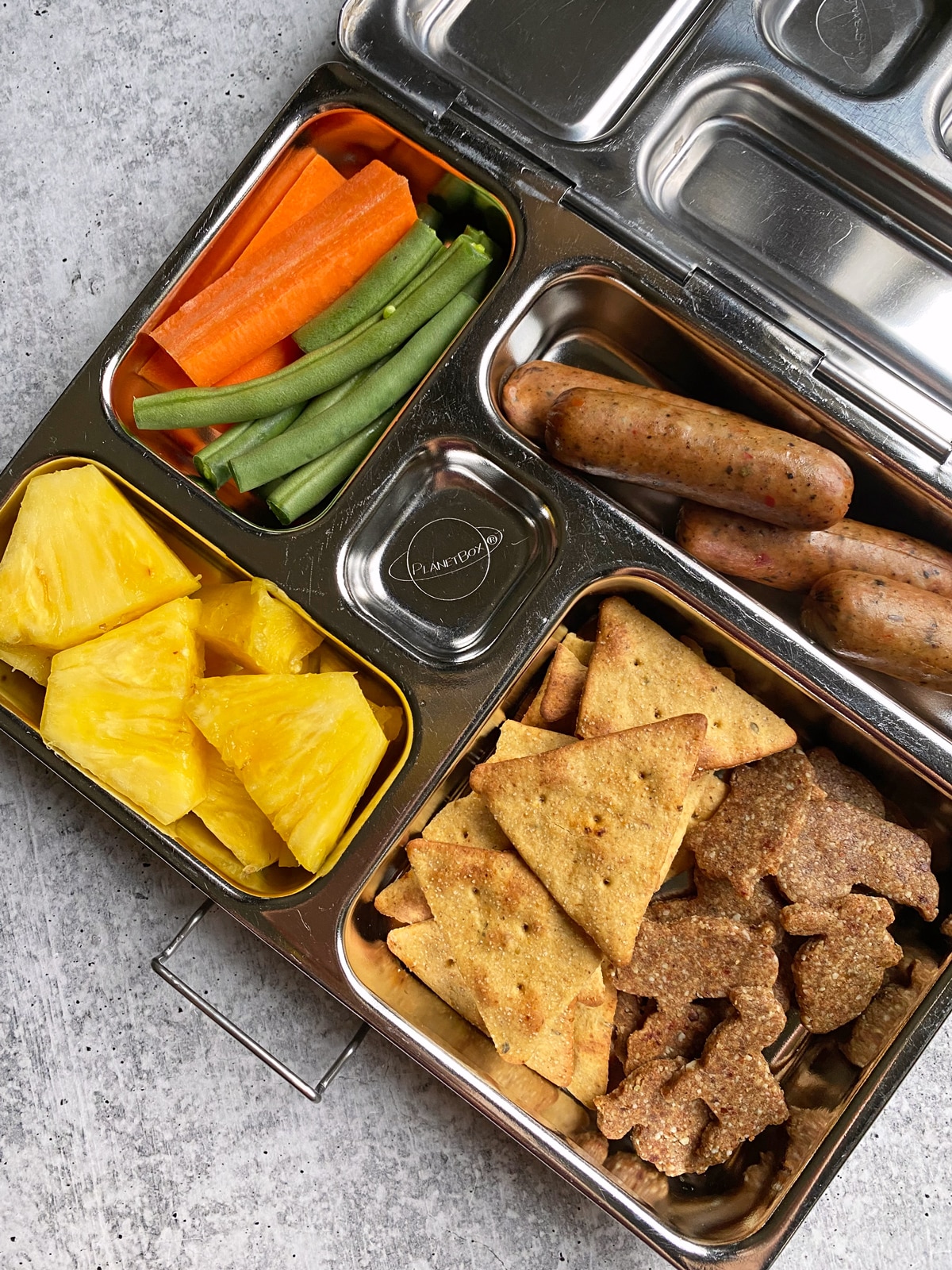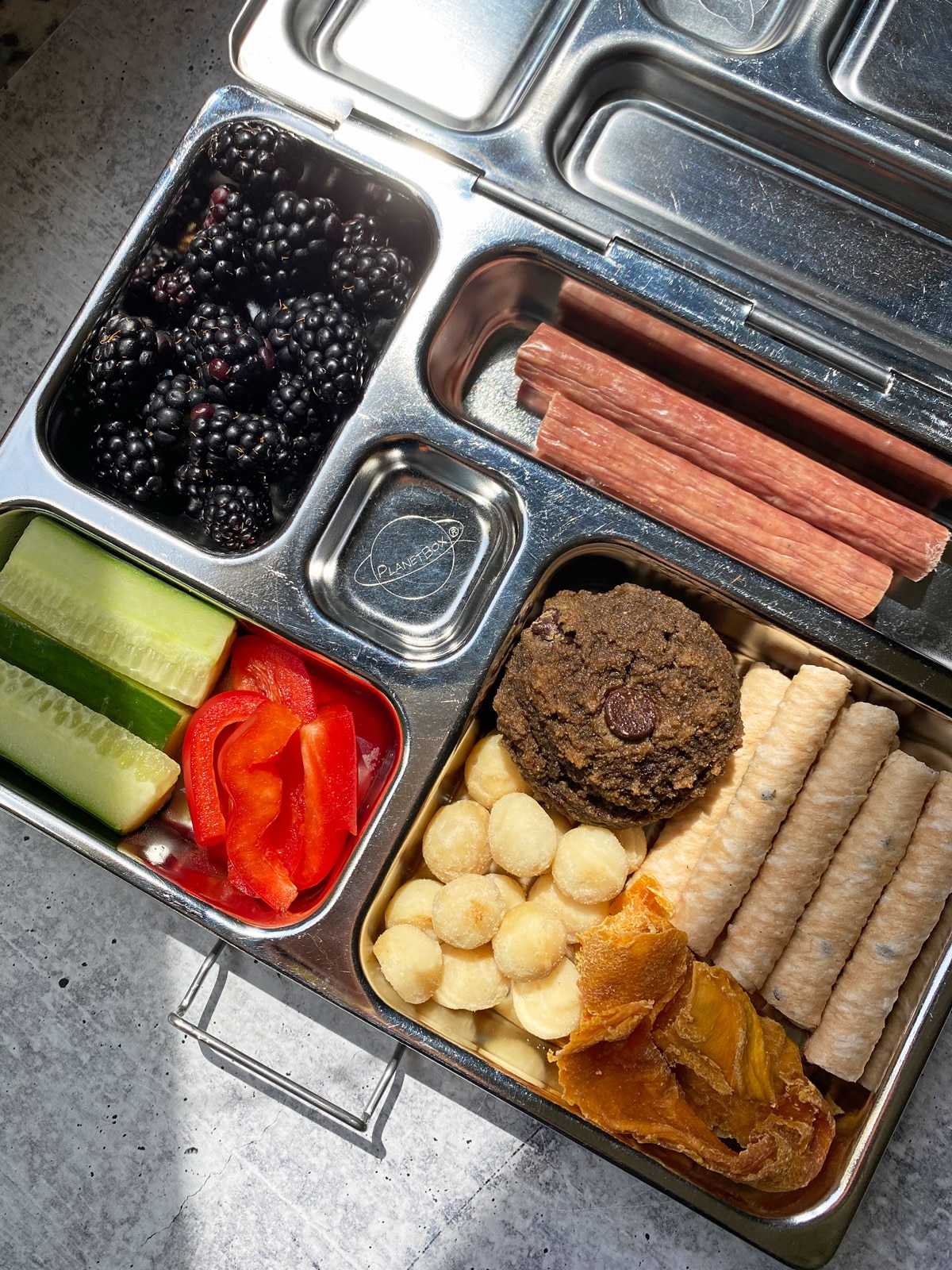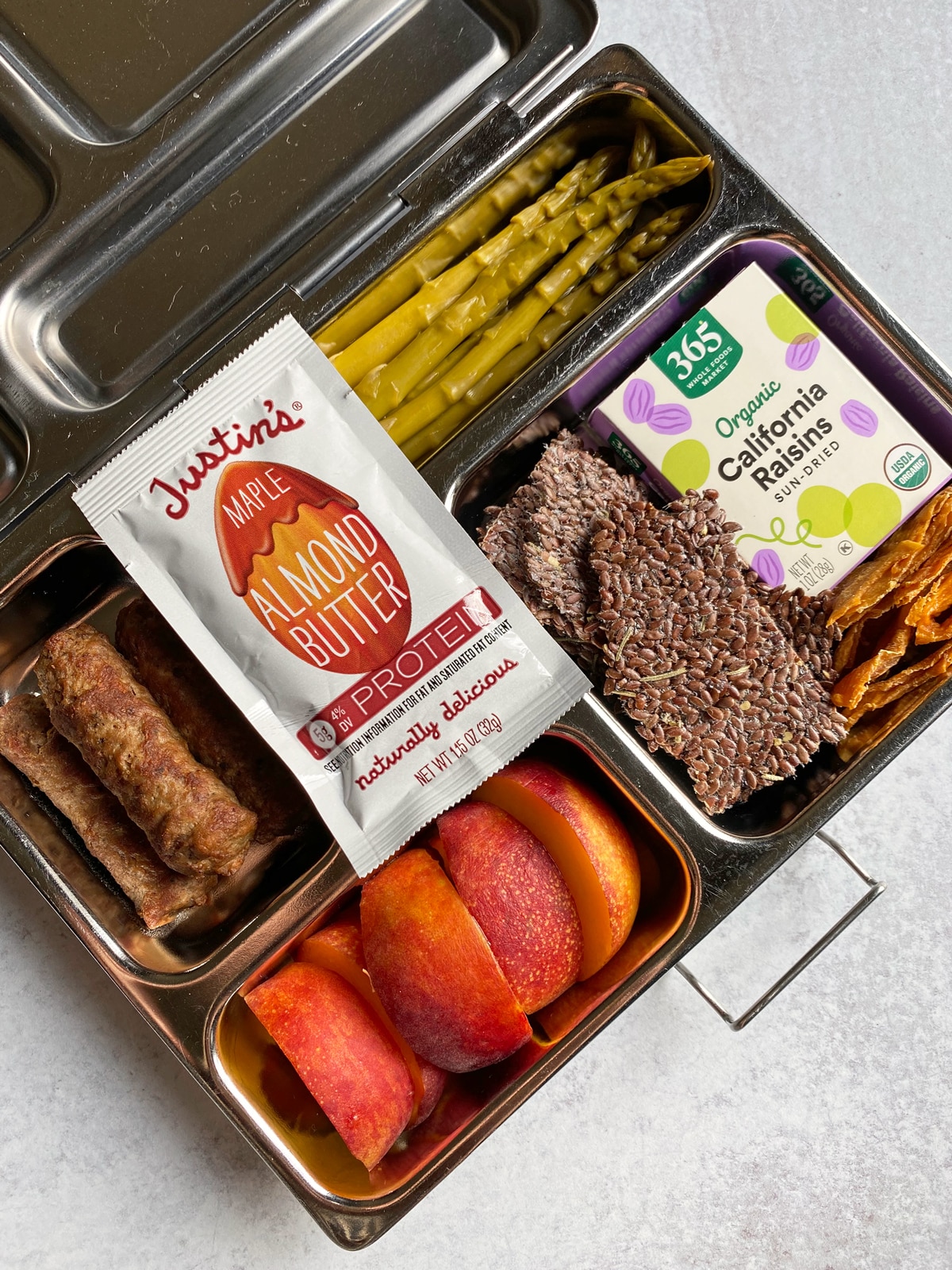 Frequently Asked Questions
What lunch box do you use for your kids?
We use Planet Box lunch boxes (as shown in the photos). They are stainless steel, easy to wash (can go in the dishwasher), sturdy and have compartments for separating various foods.
Are all of these lunch box ideas paleo?
Everything listed is paleo, with the exception of cheese. Dairy is not paleo, but my kids frequently enjoy cheese in their lunches.
Is this enough food? Do your kids get hungry?
My kids tend to eat half of their lunch during lunch time and the rest after school. So, while this is enough food for them, your child may have different needs.
Do your kids really eat all of this?
Yes! My kids truly love lunches like this and will eat everything (they usually eat half during lunch and half after school). My kids have grown up eating foods like this, so it's what they're used to and what they enjoy.