This healthy Collagen Protein Balls recipe has a creamy almond butter and collagen filling and a dark chocolate coating. These collagen bites are low carb, Paleo, Keto and great as a healthy snack or dessert.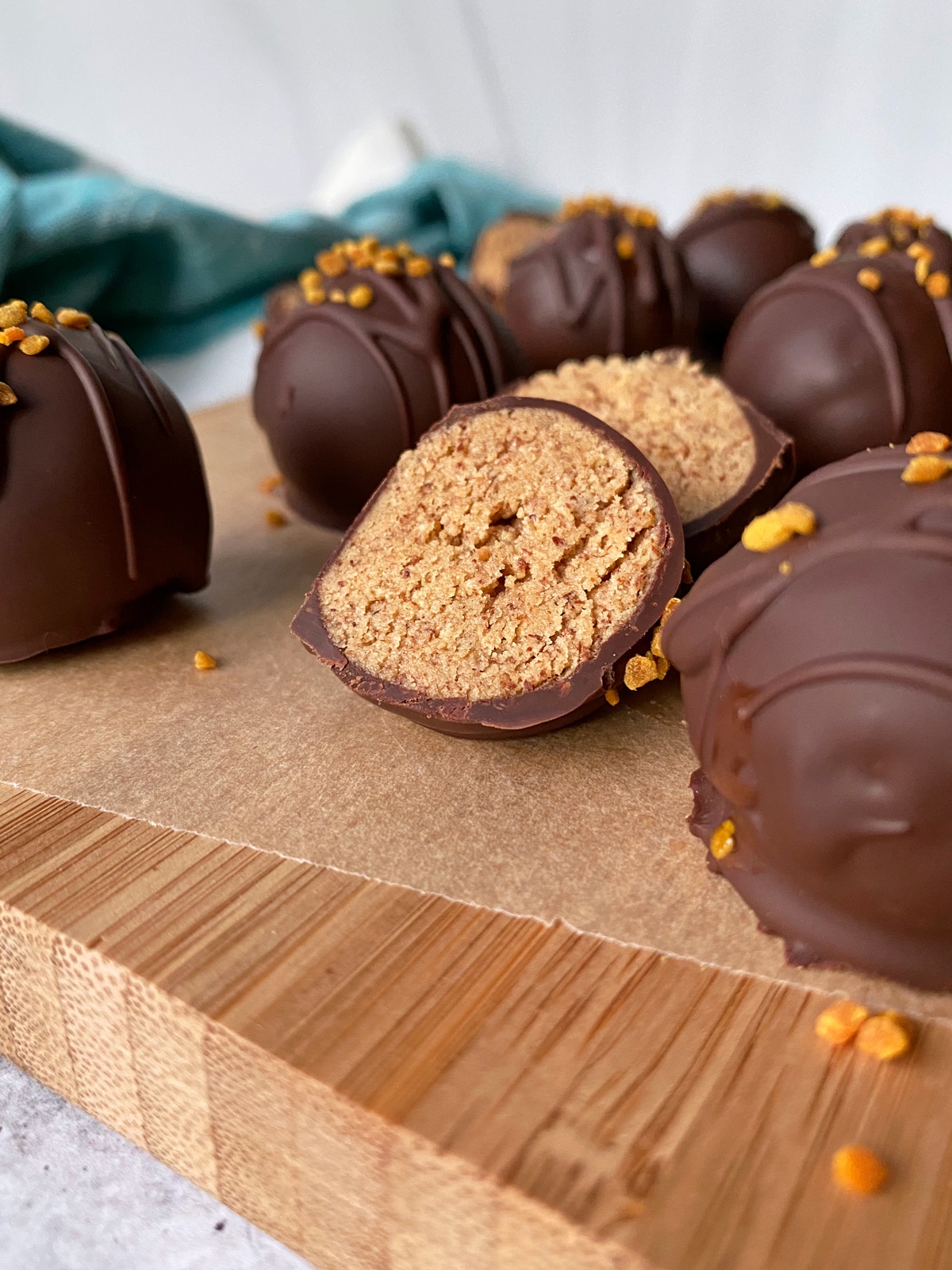 Collagen is one of my favorite protein sources. Most days, you can find me pouring a scoop into my morning coffee, using it in baked goods like my tahini banana bread or collagen cookies, and adding it to no-bake recipes like these keto collagen protein balls.
Collagen is nothing new to me. In fact, I first started taking it back in 2014 when I was pregnant with my first child. I heard about it through Paleo blogs and was immediately intrigued.
What is Collagen?
So what exactly is collagen? Well, it's the most abundant protein in the human body that makes up features like skin, hair, nails, bones, connective tissue, even the gut lining. As we age, our body's production of collagen declines. This means, adding more collagen in our diet is essential for proper mobility, a healthy gut and overall appearance (ie healthy looking skin).
Collagen in our diets comes from foods high in protein. For example, beef, chicken, fish and eggs. Collagen peptides can be made from any of these high protein sources. The most common form of collagen peptides I've seen is from bovine (or cows). It's made from their skin, bones and muscles.
Collagen peptides are unique in that they have undergone a process called hydrolysis, which breaks their amino acids down into shorter chains of proteins. (1) This makes collagen easier to digest and able to dissolve in hot or cold liquids.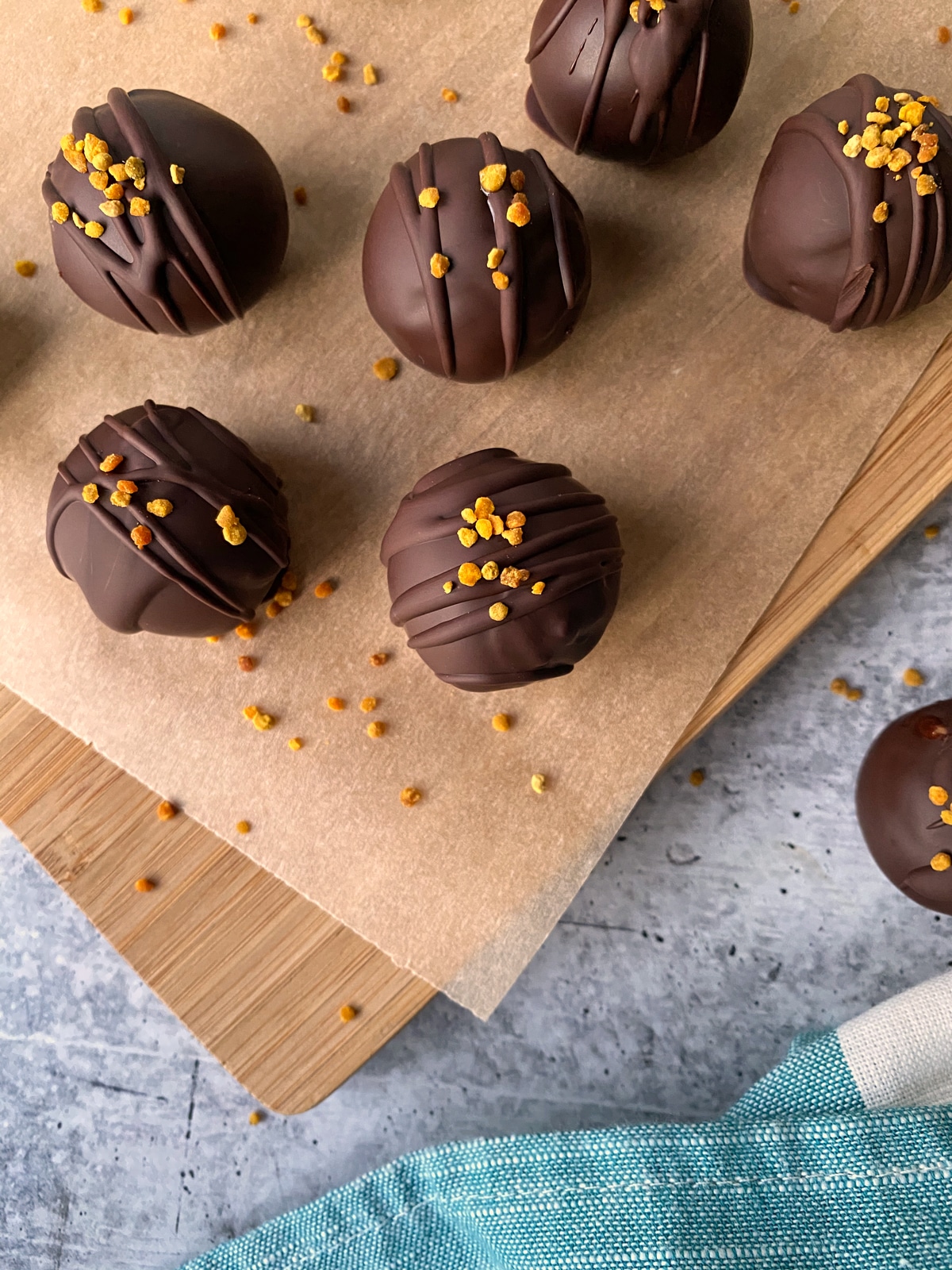 What are the Benefits of Consuming Collagen?
Collagen has so many amazing benefits! It:
improves skin elasticity (one reason why I love taking it when pregnant) and appearance
helps grow stronger nails
improves the health of your hair - thicker, fuller, grows faster
supports the gut - improves gut lining and helps heal leaky gut
helps with joint mobility and connective tissue health
I've never taken collagen for any specific health issues. Mostly, I consume it to stay a step ahead with my health and aging.
As I age, I want my skin to look firmer and I want to have fewer wrinkles. I want my nails to stay strong and my hair to stay thick and healthy. In addition, I want my body to work well.
My hopes are that collagen will maintain my gut health and keep my joints and connective tissue healthy.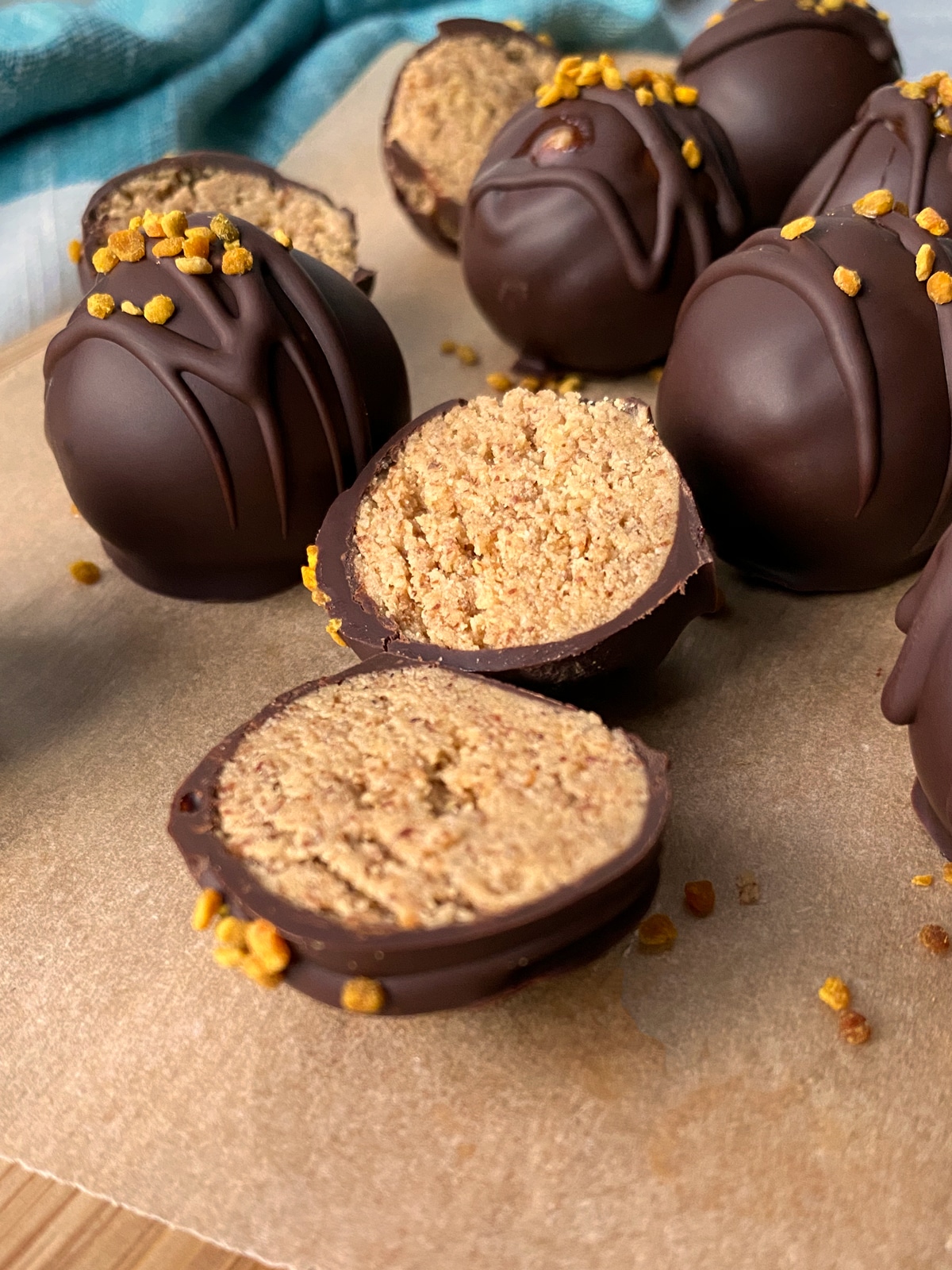 So, are you sold yet? 😉
I'm a firm believer that collagen does amazing things for the body. Personally, I think it's an important supplement for health and maintaining optimal bodily functions throughout your life. Plus, I enjoy using it!
The Best Collagen Peptides
Firstly, here are a few things to look for when purchasing collagen:
Does it come from grass fed, pastured cows?
Does it dissolve in hot and cold liquids?
Is it flavorless? Or does it have a good flavor?
I've consumes countless brands of grass fed collagen. I've had some that dissolve better than others. But for the most part, they've all been satisfactory.
So, what are my favorite brands of collagen? In no particular order, here are my top 4 favorite collagen brands:
I've purchased all of these over the years. Added them to my coffee, used them in smoothies and baked goods.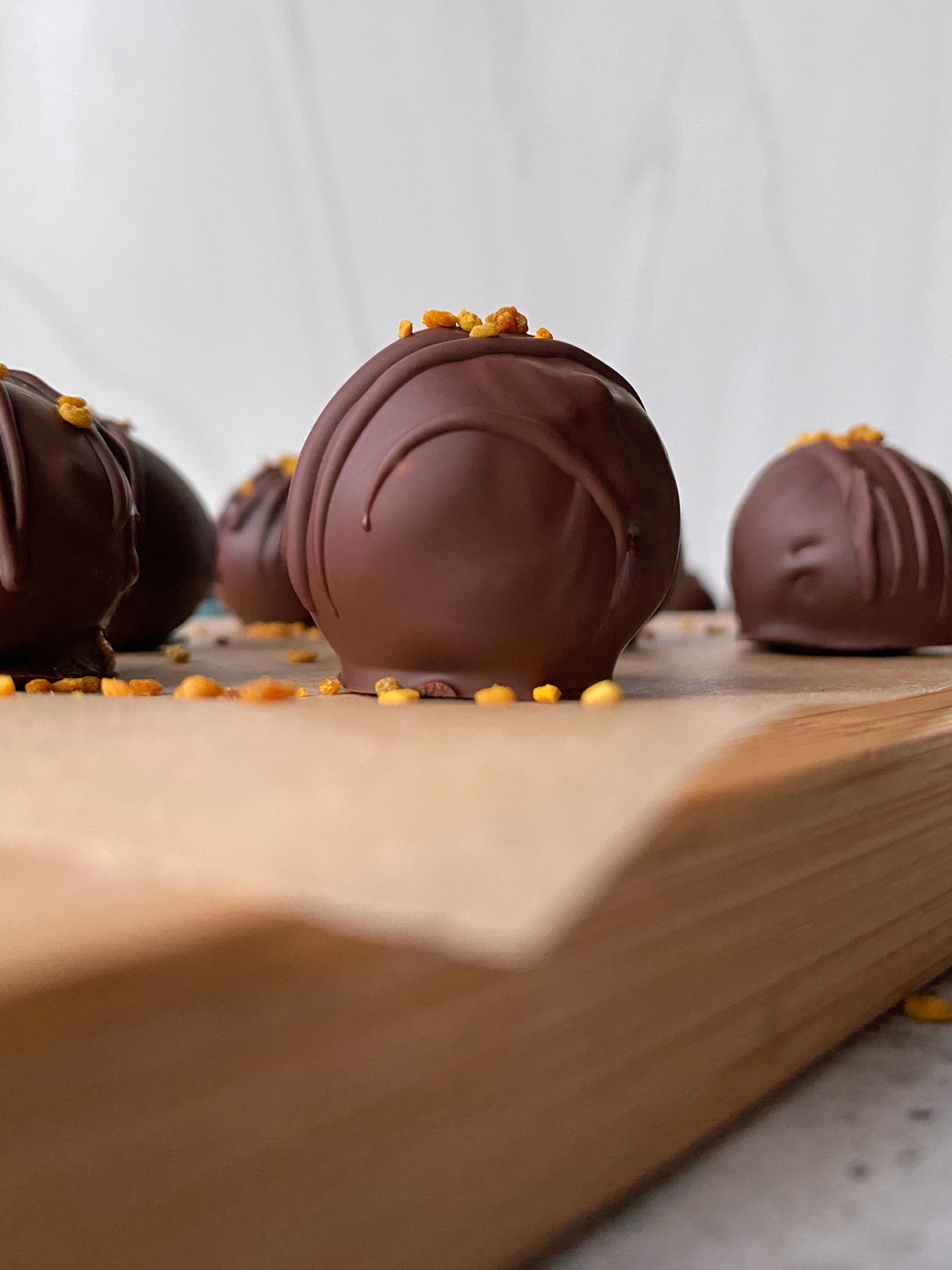 Okay, enough about collagen. Hopefully I didn't bore you all but rather provided some relevant, important information. For now, let's get back to these protein truffles.
This Paleo protein balls recipe has an almond butter and collagen center and a dark chocolate coating. Basically, it's an almond butter truffle, but low in sugar and high in protein with the nutritional benefits of collagen.
What are the Ingredients in Chocolate Covered Collagen Bites?
Only 5 ingredients are required to make these Paleo energy bites. Here's what you need:
Filling
maple syrup
vanilla extract
salt (optional)
Coating
dark chocolate
coconut oil (optional)
Nut Butter
I recommend a drippy, unsweetened and unsalted nut butter. If using a no-stir almond butter, you may have to add more to the filling to get the right consistency.
If you are nut free, substituting with tahini or sunflower seed butter will work. But again, the ratio of seed butter to collagen may vary.
Sweetener
Any liquid sweetener will work in place of the maple syrup. Honey is another great Paleo option. Or, if you're keto, then using a sugar free maple syrup will work.
Collagen Peptides
Some collagen brands are fine and powdery, while others have a courser texture. Because of this, you may have to slightly adjust the amount of collagen or almond butter.
I used Bare Bones collagen peptides, which is slightly grainier (and no longer sold). I've also tested this recipe using Garden of Life's peptides, where I needed more almond butter/less collagen because this collagen has a fine, powdery texture.
My best advice is to start with ⅓ cup collagen peptides, and increase the amount to ½ a cup as needed.
Chocolate Coating
Some chocolate brands are thick when melted and hard to work with. So, the coconut oil is an option for thinning the chocolate and making it easier to dip and coat the balls.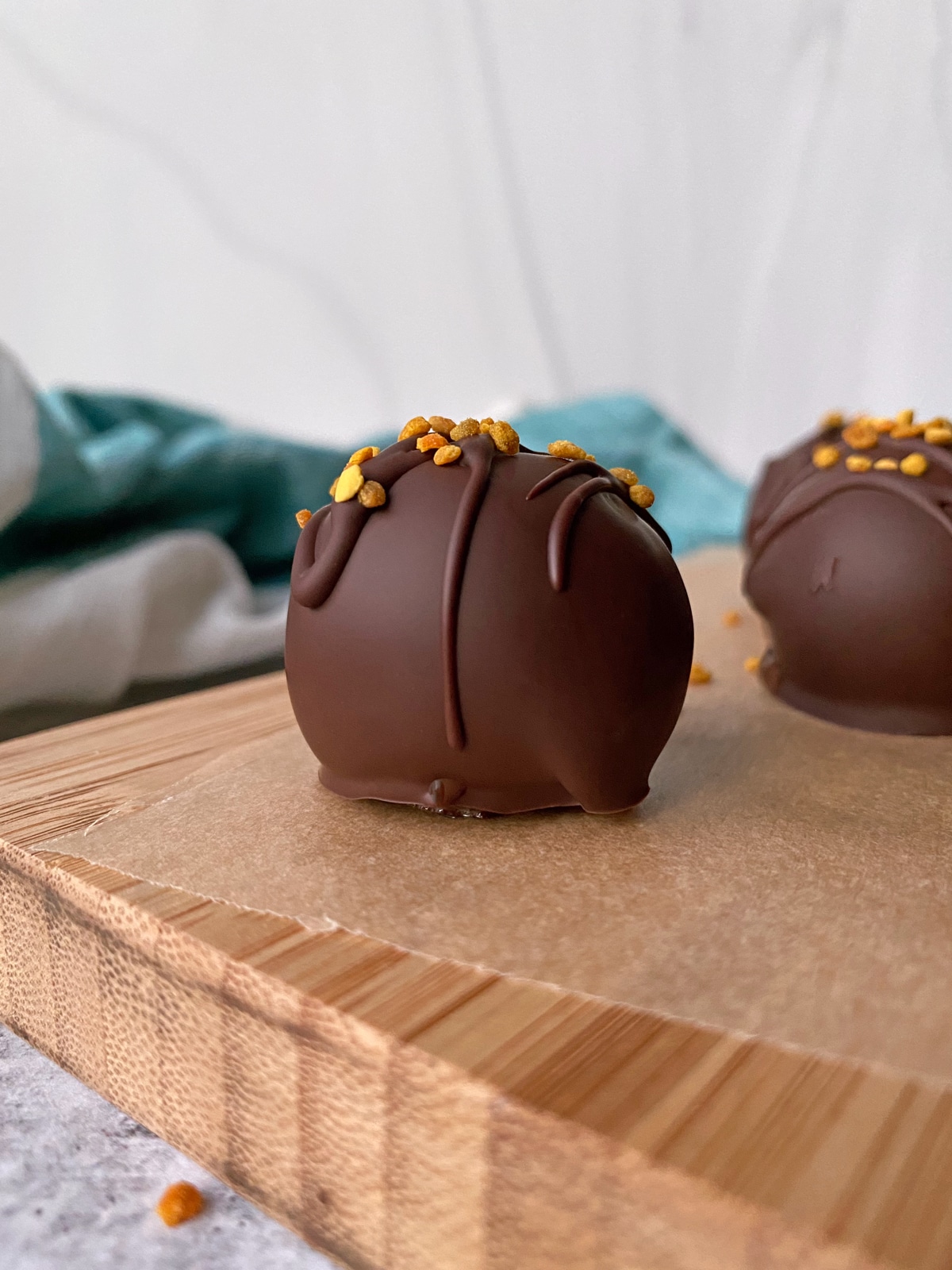 How to Make Collagen Bliss Balls
This collagen powder energy balls recipe is easy to make! The hardest part is waiting for the filling to set before you dip them into the dark chocolate 😉
Here's the process:
First, combine all filling ingredients in a medium-sized mixing bowl. Start with just ⅓ cup of collagen and add more as needed. Mix until well combined.
If the filling is too dry and crumbly, add more nut butter. Conversely, if the filling is too runny, add more collagen. You'll have reached the right texture when the dough is pliable and can be shaped into balls.
Next, roll the dough into balls, about 1 tablespoon in size. Set the balls on a large plate or small baking sheet, then place in the freezer until firm. (This makes dipping the balls in the chocolate way easier because the filling is soft at room temperature.)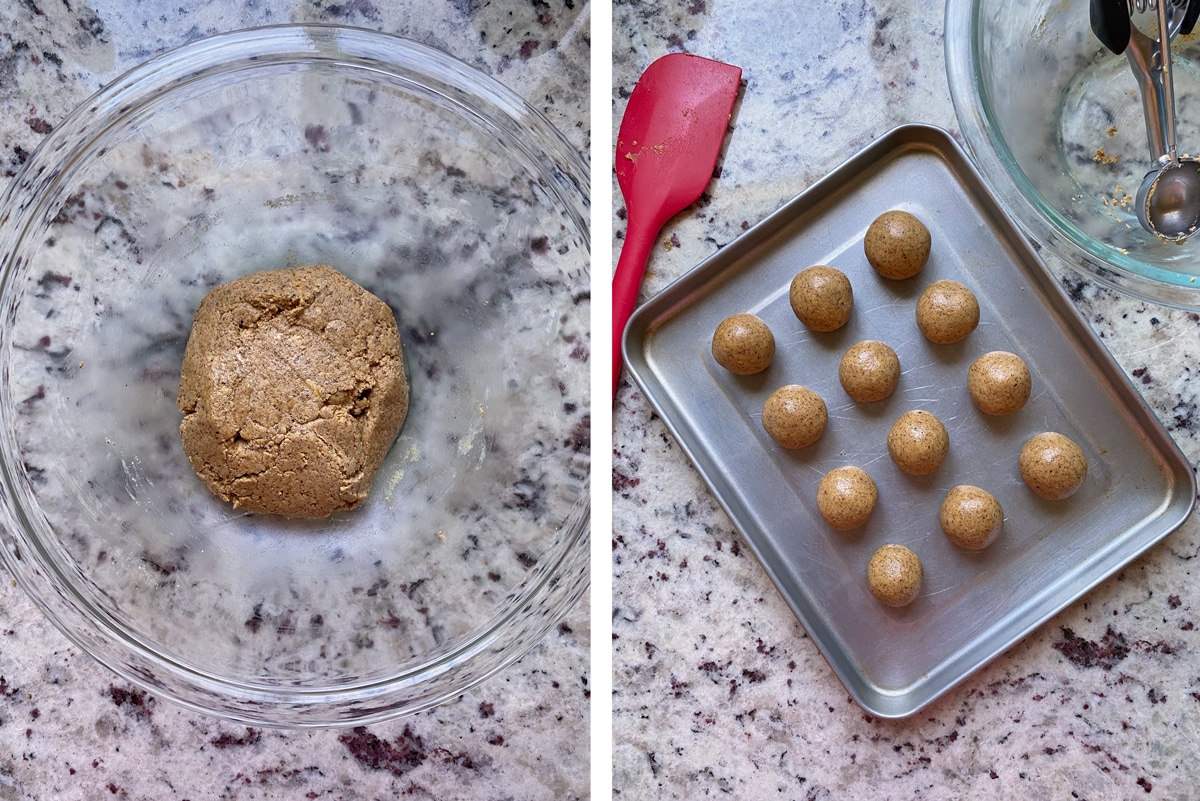 Once the balls are firm, melt the dark chocolate for the coating. Place the chocolate and coconut oil in a small sauce pan and melt over low heat, stirring frequently.
Once the chocolate is fully melted, grab the filling balls from the freezer. Dip them, one at a time, into the melted chocolate. Then place them on parchment paper to set. As an option, you may add a topping before the chocolate sets. (I added bee pollen.)
And that's it! These keto collagen protein balls can be stored in the fridge or freezer.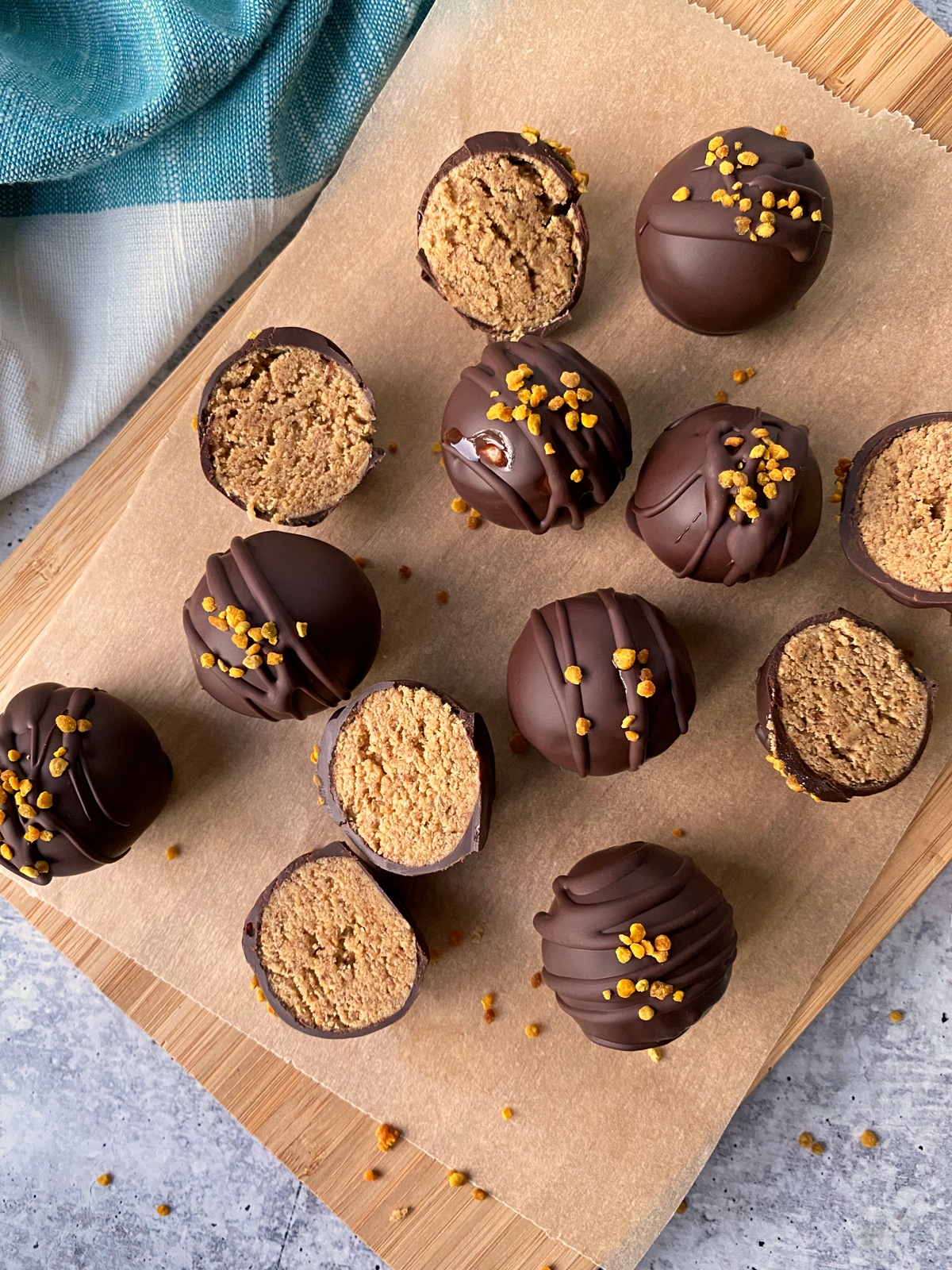 More Easy Collagen Recipes
If you love this recipe, you may enjoy some similar ones from my blog:
Enjoy!
Print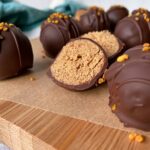 Collagen Protein Balls (Paleo, Keto)
Author:

Katie

Prep Time:

30 minutes

Cook Time:

0 minutes

Total Time:

30 minutes

Yield:

1

dozen

1

x
---
Description
These chocolate covered Collagen Protein Balls are a refreshing, high protein treat.  They are no-bake and require only 5 simple ingredients.
---
Filling
Coating
½ cup

dark chocolate chips

½ tsp

coconut oil (optional)
---
Instructions
Make the filling: add all filling ingredients to a medium-sized mixing bowl.  (Start with just ⅓ cup collagen and add more as needed.)  Mix with a spatula until well combined.
Roll the dough into balls, about 1 tablespoon in size (making about 12 bites).  Set them on a large plate or small baking sheet.
Freeze the filling for at least 15 minutes to firm.
Make the coating: place chocolate and coconut oil in a small sauce pan.  Melt on the stove top over low heat, stirring frequently.
Grab fillings from the freezer and dip into melted chocolate, coating completely.  Place dipped balls on parchment paper.  Optional: sprinkle with bee pollen or any desired topping before chocolate sets.
Store in fridge or freezer.
---
Notes
*Depending on the type of almond butter and brand of collagen you use, you may have to slightly adjust the quantities.  Start with ⅓ cup of collagen, and gradually increase the quantity until you get the desired texture.  If the filling is too dry, add more nut butter.
Keywords: collagen, chocolate, egg free, snack, easy recipes, dessert, keto dessert, paleo snack, collagen protein balls, collagen truffles