This strawberry blueberry smoothie is made without milk or yogurt but is still thick, rich and creamy. It is only sweetened with blueberries and strawberries. In addition, to make this smoothie recipe satiating and filling, it contains veggies, protein (collagen) and healthy fats.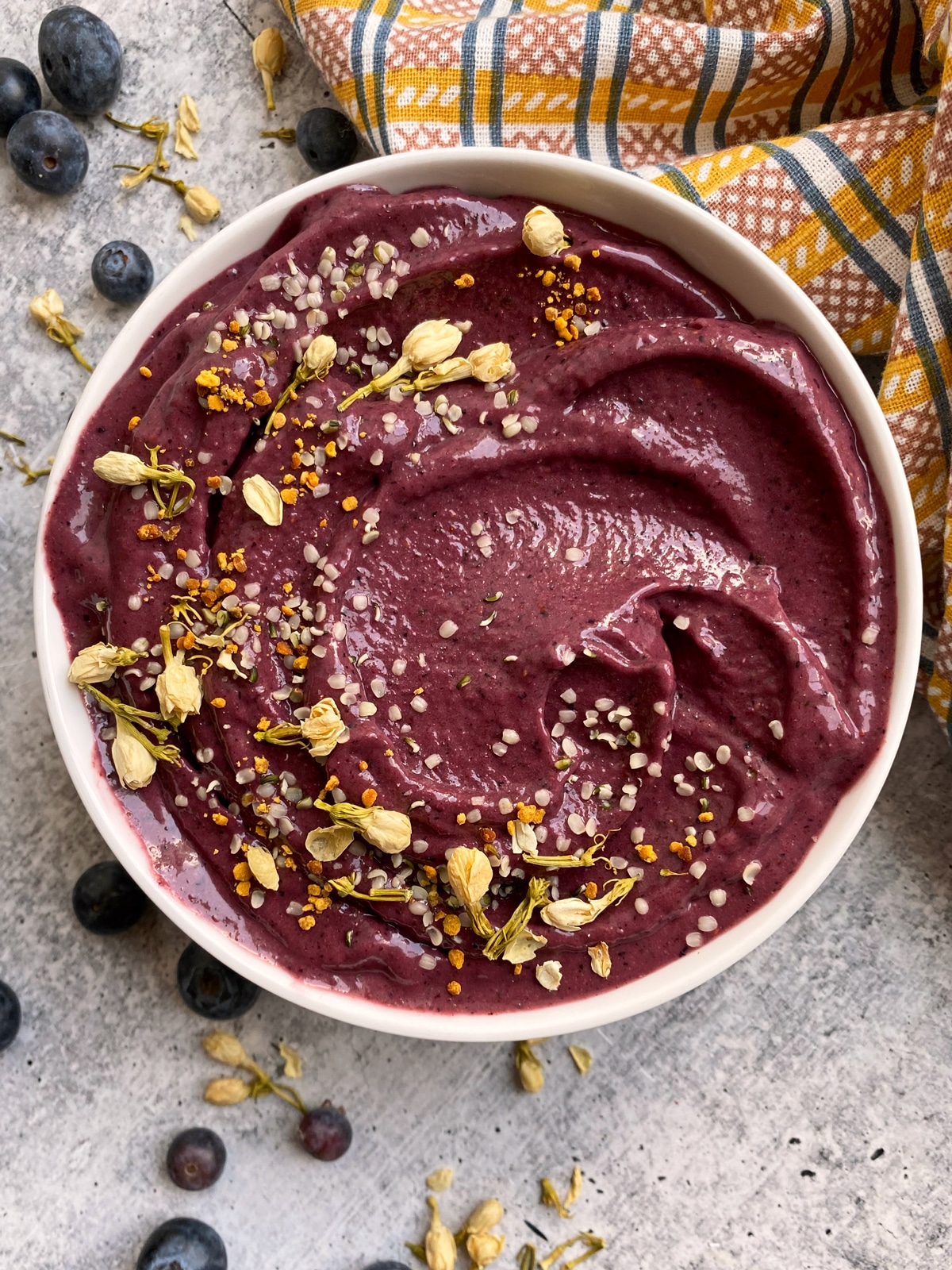 It's almost *officially* summer! And warmer weather has me craving ALL the smoothies!
Healthy smoothies like this dairy free strawberry blueberry smoothie are great for a low carb, nutritious and filling snack or breakfast. Not only something I enjoy, but my kids do too!
And yes, smoothies can be filling and healthy - you just have to add the right ingredients!
Smoothies for Weight Loss
A lot of people assume smoothies are for weight loss. Although I don't consume them for this reason, smoothies can be a meal replacement. But, you've got to add the right ingredients and toppings or you'll be left feeling unsatisfied and hungry within the hour.
To bulk up a smoothie, adding fat and protein is a must! This strawberry blueberry smoothie recipe uses fresh avocado, ground flax, collagen and coconut milk to make a delicious, hunger-taming meal or snack. In addition, these ingredients are what make this smoothie thick and creamy - almost like ice cream!
If your goal is weight loss, it's important not to focus so much on the calories, but rather the ingredients you're consuming. Smoothies with a lot of fruit, added sugar and low fat products are typically high in sugar and leave you hungry soon after eating. Using satiating ingredients (like avocado, collagen, coconut products, etc.) not only boost the nutritional content but keep your blood sugar levels steady. You won't be hungry an hour afterwards.
Toppings are also great smoothie additions. Toppings require chewing and the process of chewing sends signals to your body that you are eating and food needs to be digested. When you chew, it alerts the stomach, which begins to make stomach acid. Furthermore, it signals the pancreas to prepare to secrete its contents into the small intestinal tract (1) Chewing literally makes digestion easier for your body!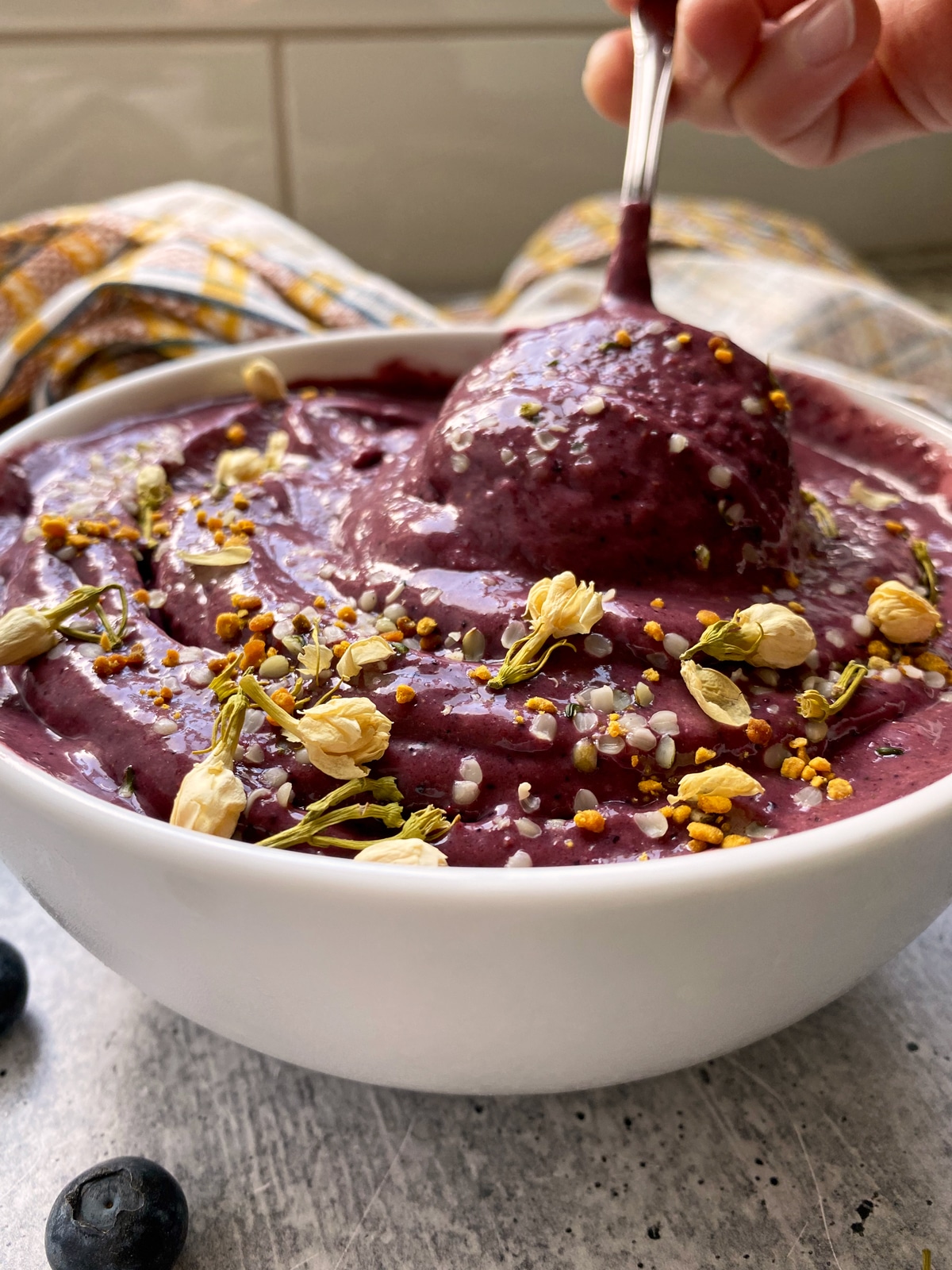 So, back to this strawberry blueberry smoothie bowl!
It has many great qualities and fits the bill for a smoothie recipe that is delicious, nutritious and satisfying. This strawberry smoothie is great whether you're interested in weight loss or just looking for a healthy recipe to share with the kids.
Strawberry Blueberry Smoothie Highlights
paleo and whole30 approved
dairy free - no milk, no yogurt
thick and creamy
easy to make
nutritious
delicious and kid friendly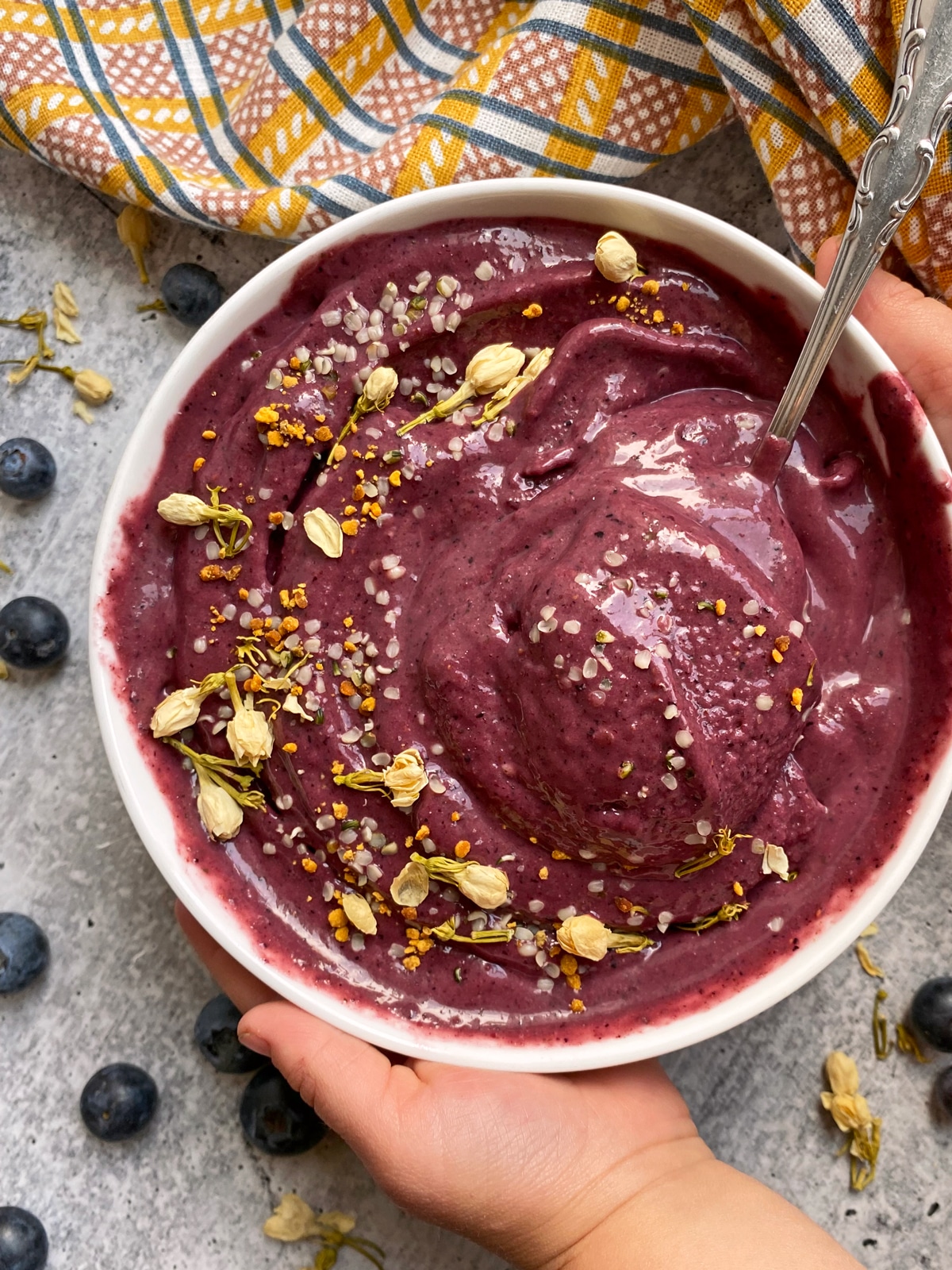 Ingredients in Strawberry Blueberry Smoothie
Here's a list of what you need to make this paleo strawberry smoothie:
frozen strawberries
frozen blueberries
organic spinach
avocado
ground flax
beet root powder (optional)
coconut milk
Do you have to use frozen fruit? No, but using fresh fruit will make the smoothie runny. Using frozen fruit will give the smoothie more of an ice cream texture.
The spinach, avocado and ground flax add nutrients and texture to the smoothie without affecting the taste. I promise - you cannot taste any of these three ingredients!
Beet root powder is also added for extra nutrition and to sweeten the smoothie. Beet powder is actually a great natural sweetener and perfect for smoothie recipes. Although this ingredient is optional, I highly recommend it!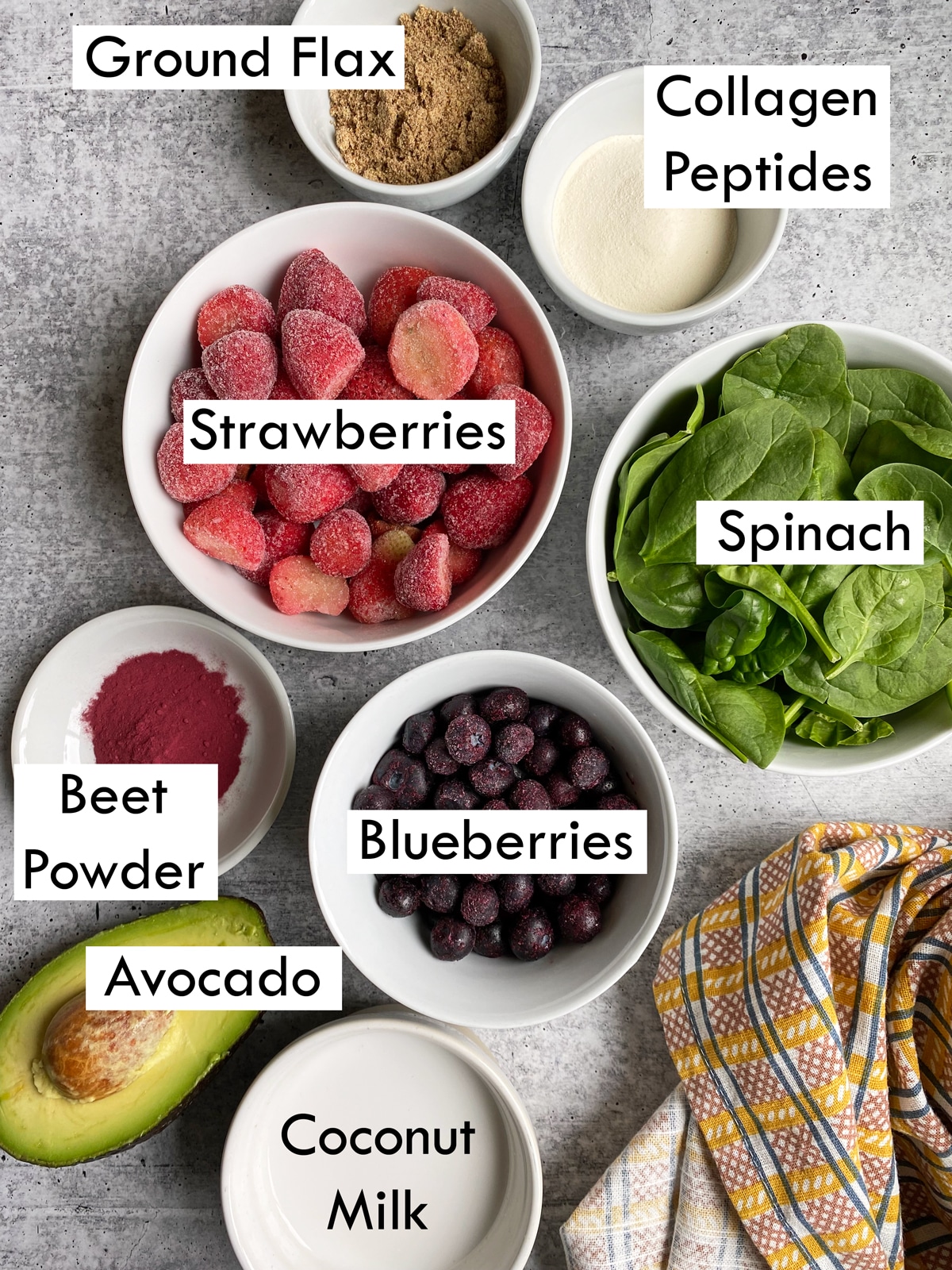 Now, this since this smoothie is only sweetened with frozen strawberries and blueberries it is not super sweet. However, there are many healthy add-ins to make a smoothie sweeter.
Healthy Ways to Sweeten a Smoothie
Fruit and sweeteners such as maple syrup are great for sweetening a smoothie without taking away its health benefits. Ways to sweeten this smoothie include any of the following:
Of course, other options are available, but those are my sweeteners of choice.
Can You Use Water in a Smoothie?
The short answer is yes. Yes, but the smoothie may taste water-downed. Same goes with using ice in a smoothie.
Personally, I prefer nut milk or coconut milk. Plant based milks give smoothies more taste and a slightly thicker texture. If you can tolerate dairy, then raw milk is a great option too.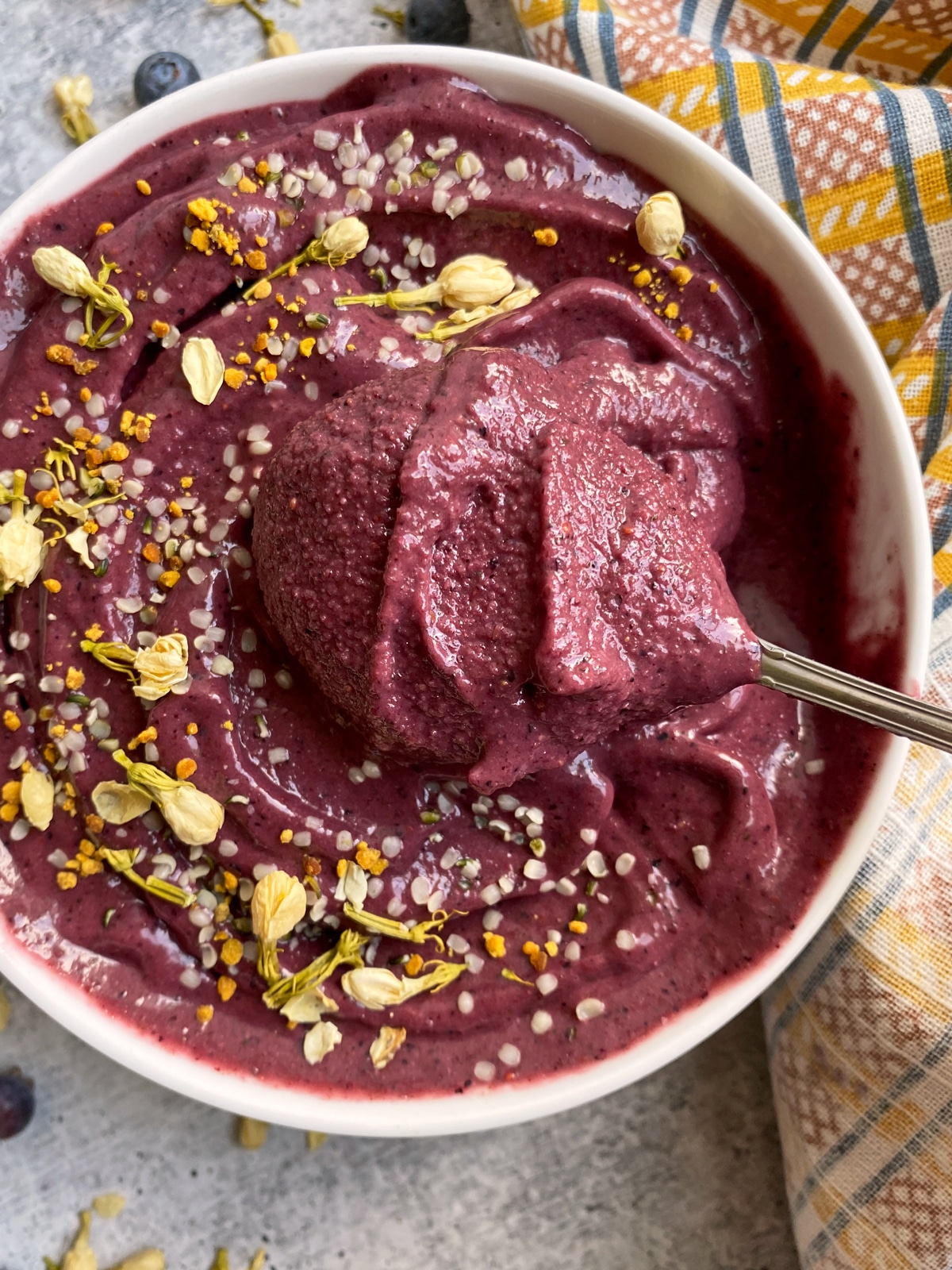 How to Make a Strawberry Blueberry Smoothie
This strawberry blueberry smoothie recipe can be made in a high powdered blender (I have a Vitamix) or a food processor.
Simply add all of the smoothie ingredients to the blender and blend until the mixture is smooth and consistent. Use the tamper as needed to help blend.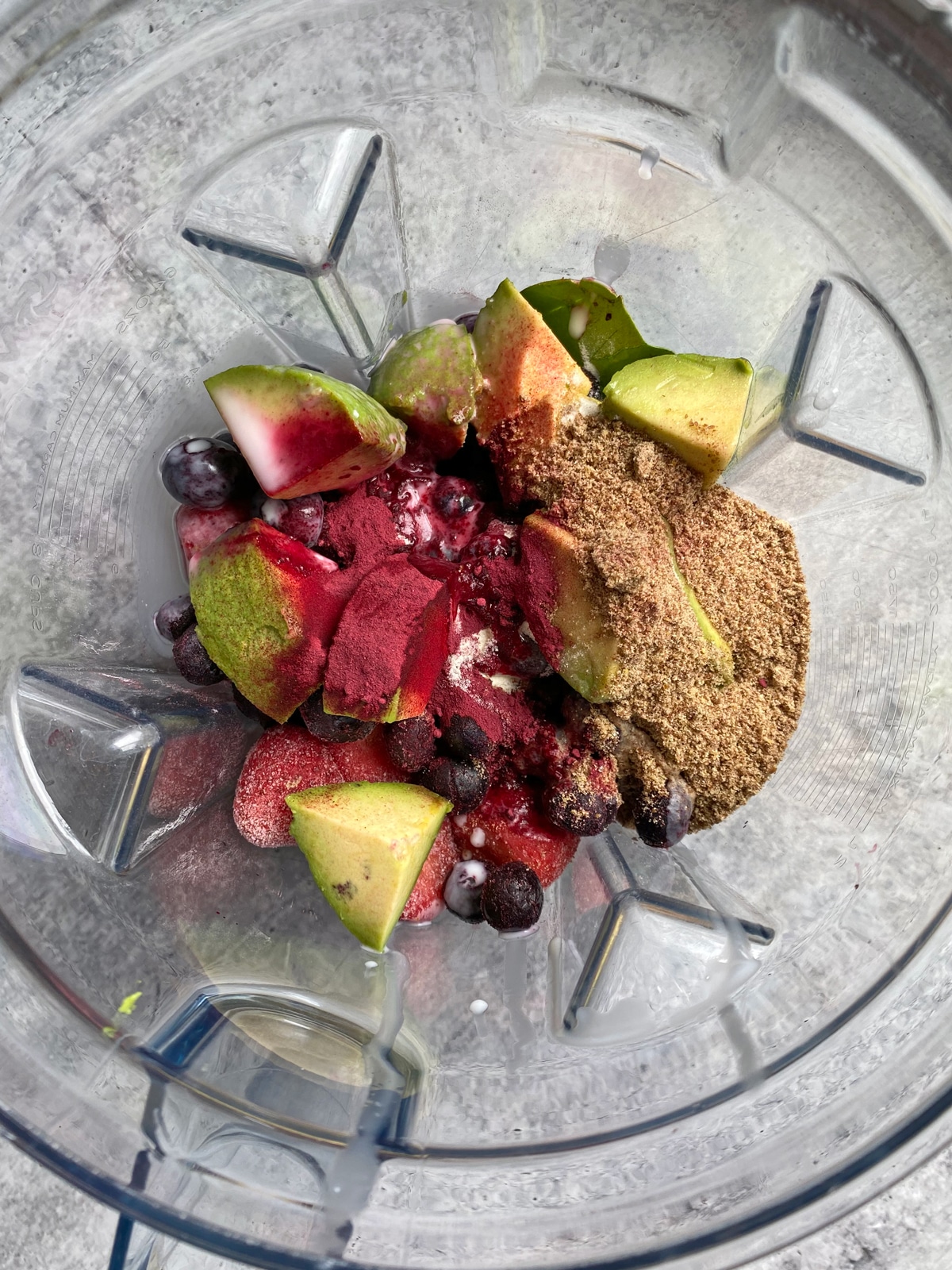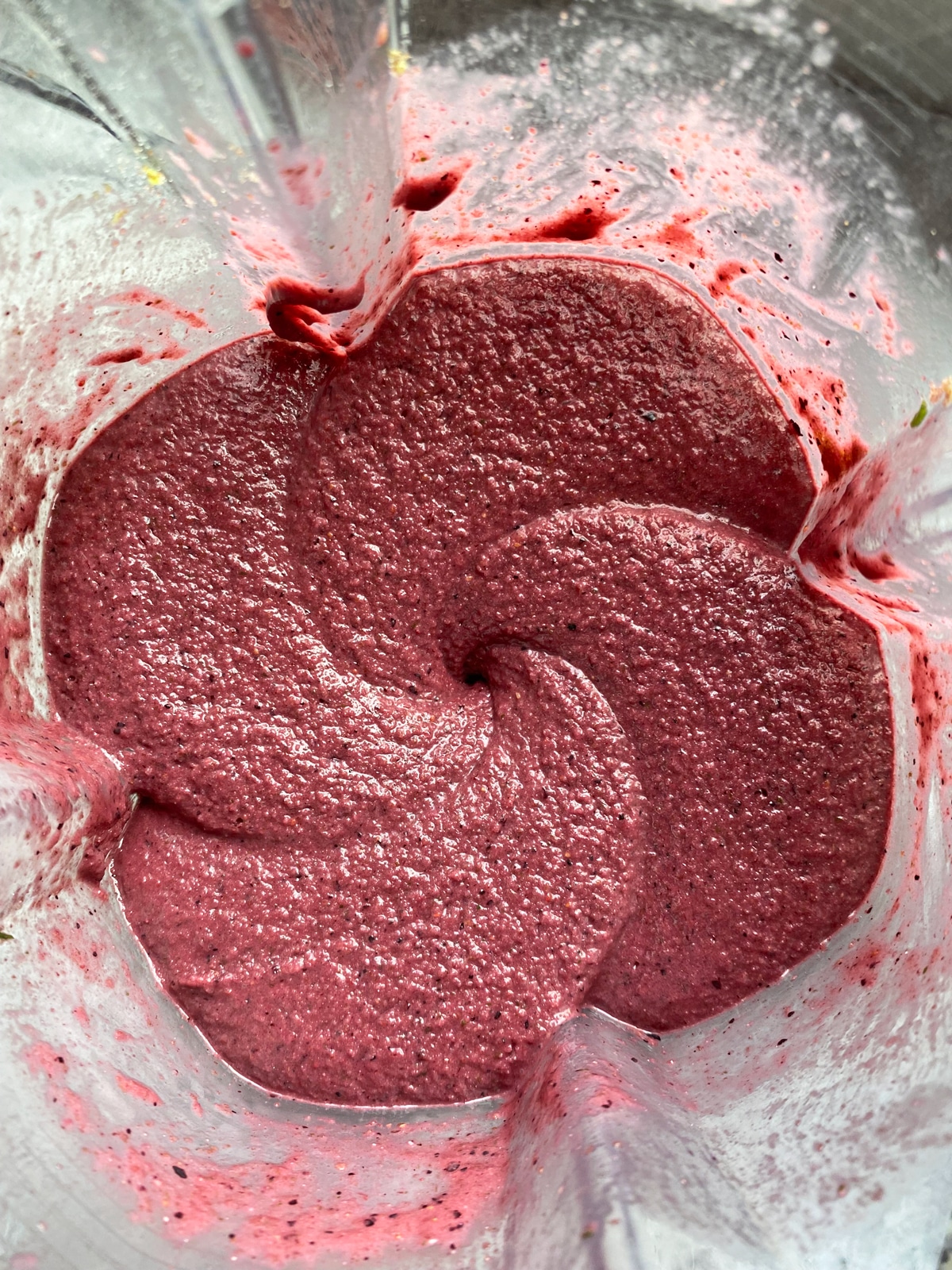 If you are having trouble getting a smooth texture, or you prefer a runnier smoothie, then add more coconut milk.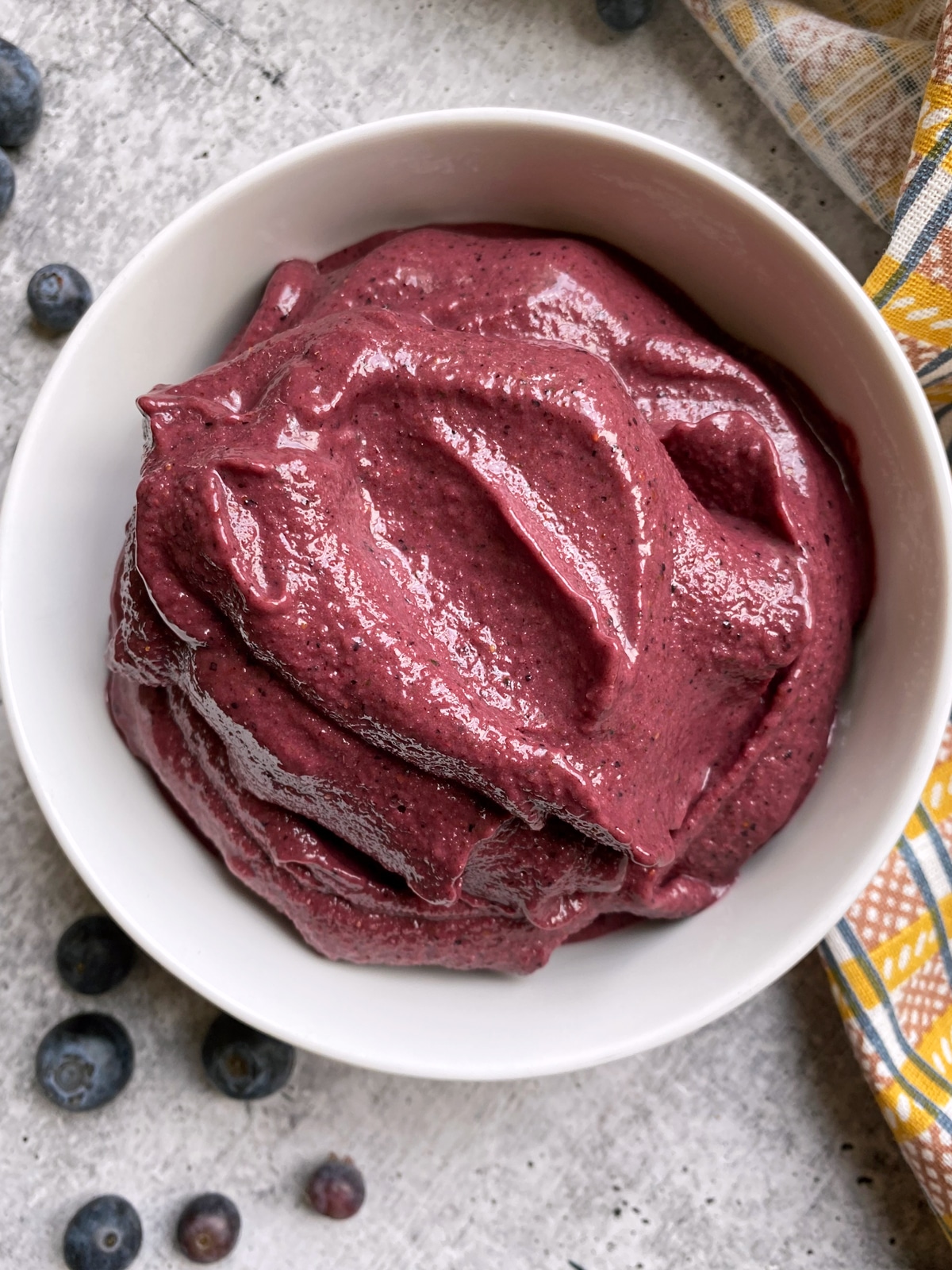 Best Low Carb Smoothie Toppings
When choosing smoothie toppings, I always go for items that are low carb. Since I like to use fruit to sweeten my smoothies, this ensures that I'm not just adding more sugar. Instead, these toppings boost the overall nutritional content.
My favorite smoothie toppings include:
Chopped Nuts (Almonds, Walnuts, Pecans, Cashews)
Seeds (Hemp Seeds, Sunflower Seeds, Pumpkin Seeds)
Flaked or Shredded Coconut
Nut or Seed Butter
Protein Bars (cut into small pieces)
Crumbled Protein Muffins
Bee Pollen
More Dairy Free Smoothie Recipes
Enjoy!
Print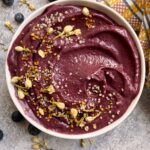 Strawberry Blueberry Smoothie (Dairy Free, Paleo)
Author:

Katie

Prep Time:

5 min

Cook Time:

0 min

Total Time:

5 minutes

Yield:

1

-

2

servings

1

x
---
Description
This simple, satiating smoothie is only sweetened with strawberries and blueberries.  It is a healthy, yet delicious smoothie recipe the whole family will love.
---
2 cups

frozen strawberries

1 cup

frozen blueberries

1 cup

organic spinach

½

large avocado

3 Tbsp

ground flax

2

scoops collagen*

2 tsp

beet root powder (optional)

½ cup

light canned coconut milk (shaken)
---
Instructions
Combine all ingredients in a high powered blender.
Blend, starting at a low speed and gradually increasing the speed until the smoothie has a smooth, consistent texture (be patient!).  Use the tamper as needed.**
Pour smoothie into a bowl or large cup.
Add your favorite toppings and enjoy!
---
Notes
*I used vanilla collagen protein, but any type or brand of collagen will work (flavored or unflavored).  You may also substitute collagen for your favorite protein powder.
**If you don't have a high powered blender like a Vitamix, you may need to add extra coconut milk for the mixture to blend.  
Frozen strawberries and blueberries are recommended for a thick, creamy texture.  Using fresh berries will make the smoothie more liquid.
If you prefer a sweeter smoothie, blend in additional ingredients such as: banana, maple syrup or pitted dates.
Keywords: strawberry blueberry smoothie recipe, smoothie without banana, dairy free strawberry blueberry smoothie, dairy free smoothie, paleo smoothie recipe, whole30 smoothie, healthy smoothie recipe