They say you shouldn't eat cake for breakfast... But, this low carb Chocolate Collagen Mug Cake is healthy enough to be eaten at any meal! This mug cake recipe is ridiculously easy to make! Just throw all the ingredients together in one bowl and bake in the microwave. In addition, this recipe is gluten free, Paleo, Keto, dairy free and made with just 7 ingredients.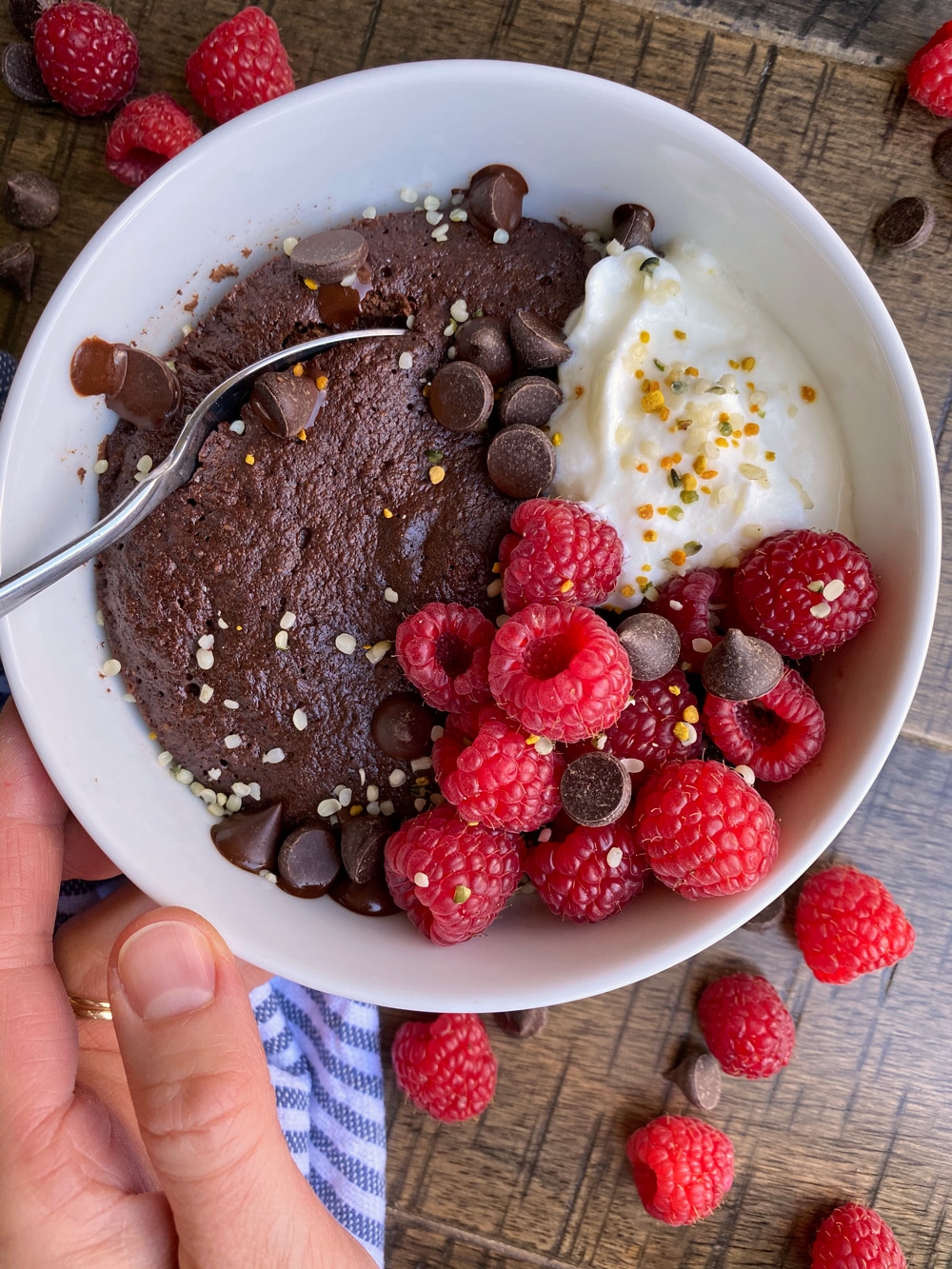 My collection of mug cake recipes is lacking...considering the amount of mug cakes I eat. Which, if I'm being honest is my breakfast 95% of the time.
Why do I like mug cakes? Well, first off, who wouldn't want to eat cake for breakfast!? Haha! But in all truth, I love mug cakes because they are EASY!
I don't get much time to myself these days (with 3 little kids and all). So a quick, simple breakfast is what I need. Plus, I'm able to get a healthy dose of protein, fat and carbs all in one nice little package.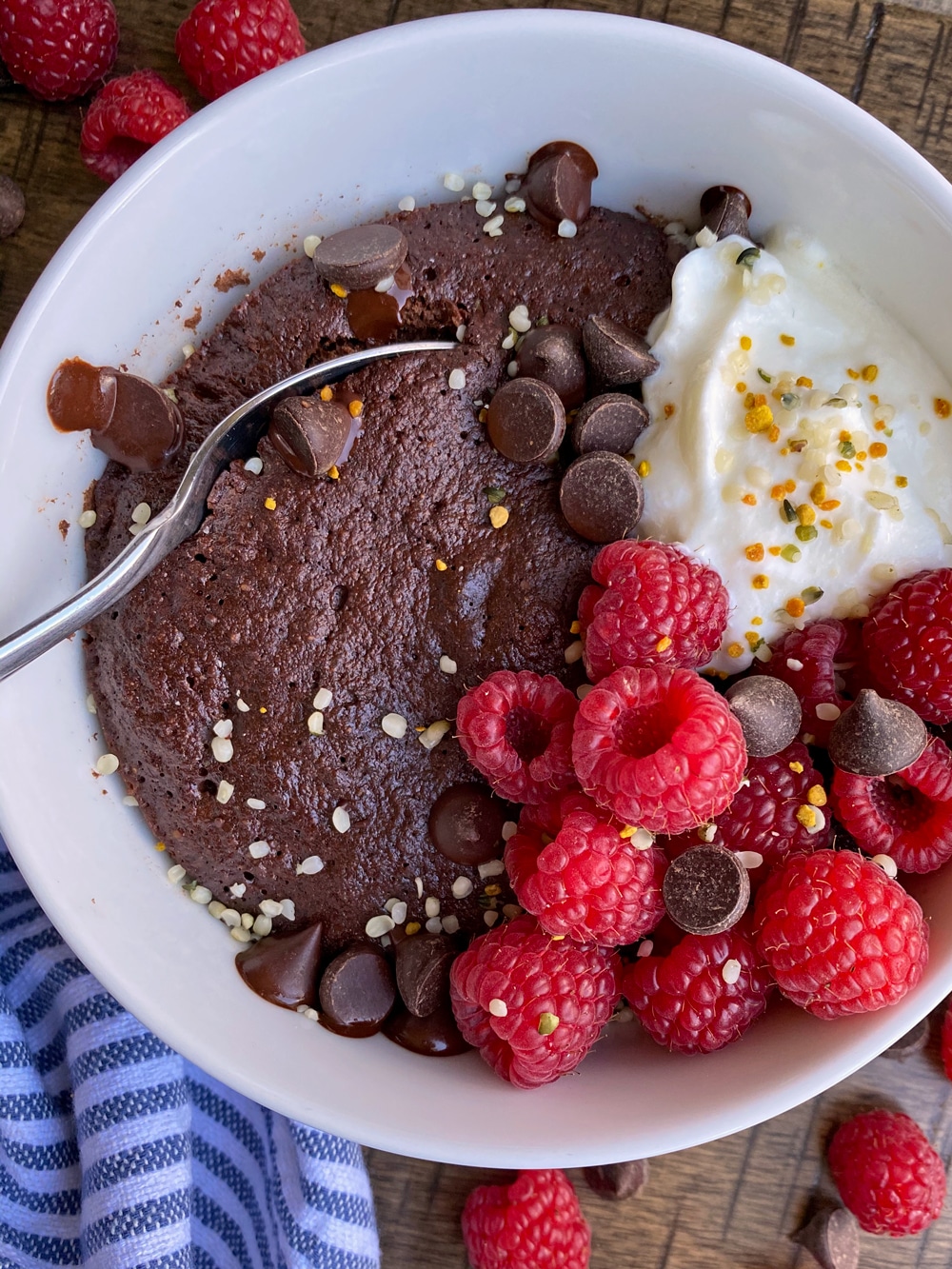 Another great thing about mug cakes? The toppings. I don't use frosting like you would on a "normal" cake, but instead choose healthy, low sugar options.
Healthy Mug Cake Toppings
Some of my favorite mug cake toppings include:
My hunger level dictates the toppings I choose. For instance, days that I'm starving, I may load up on almond butter and blueberries. Days I'm not as hungry I'll be more conservative with my portions and maybe stick to fruit and a dollop of yogurt.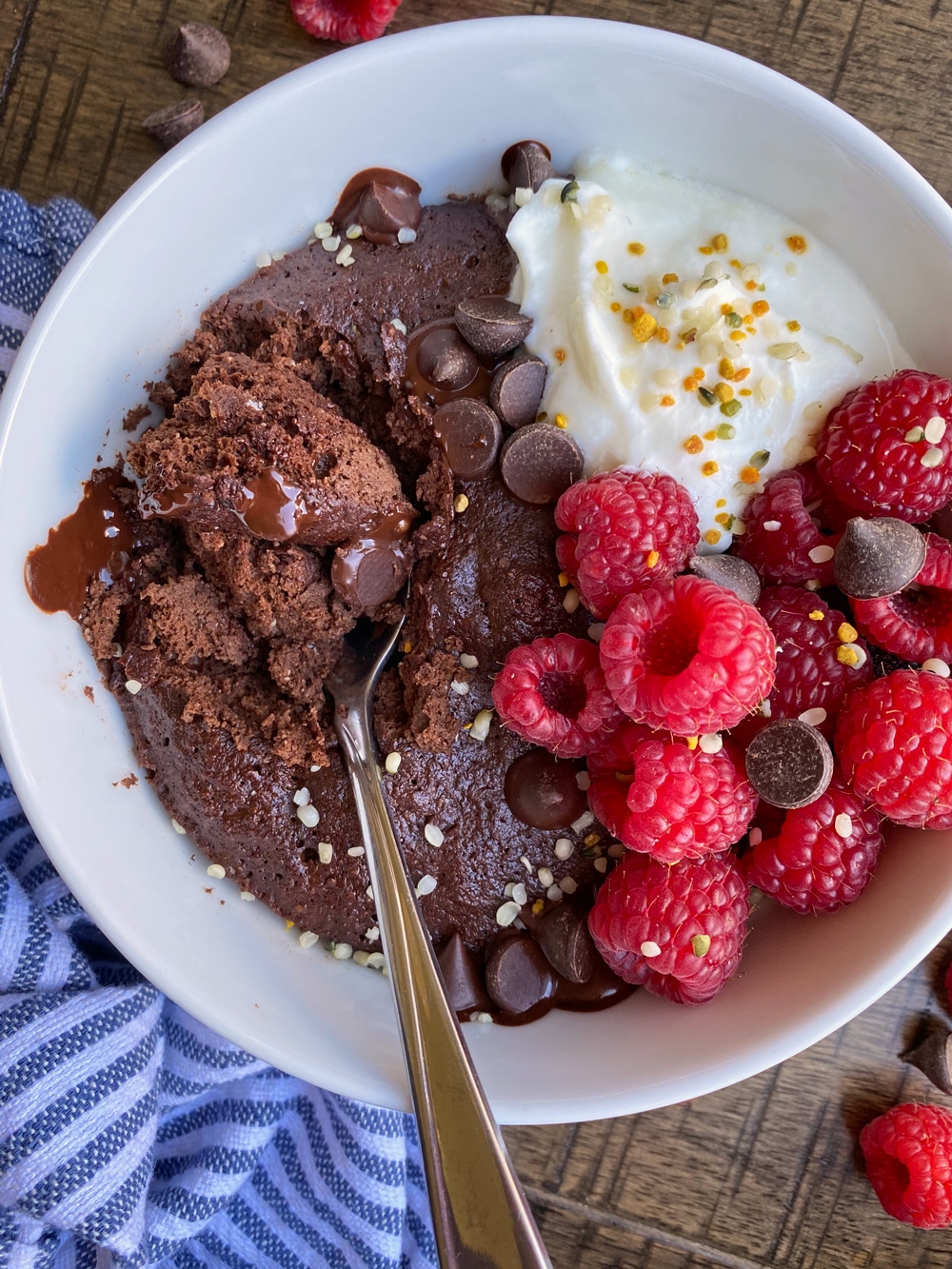 Ingredients in Chocolate Collagen Mug Cake
This Paleo mug cake recipe is made with 7 ingredients:
I used the chocolate collagen from Ancient Nutrition, which is sweetened with stevia.  Because of this, no sweetener was needed - perfect for a healthy keto collagen mug cake.  However, you may want to add a sweetener such as maple syrup or monk fruit if the collagen you are using is unsweetened.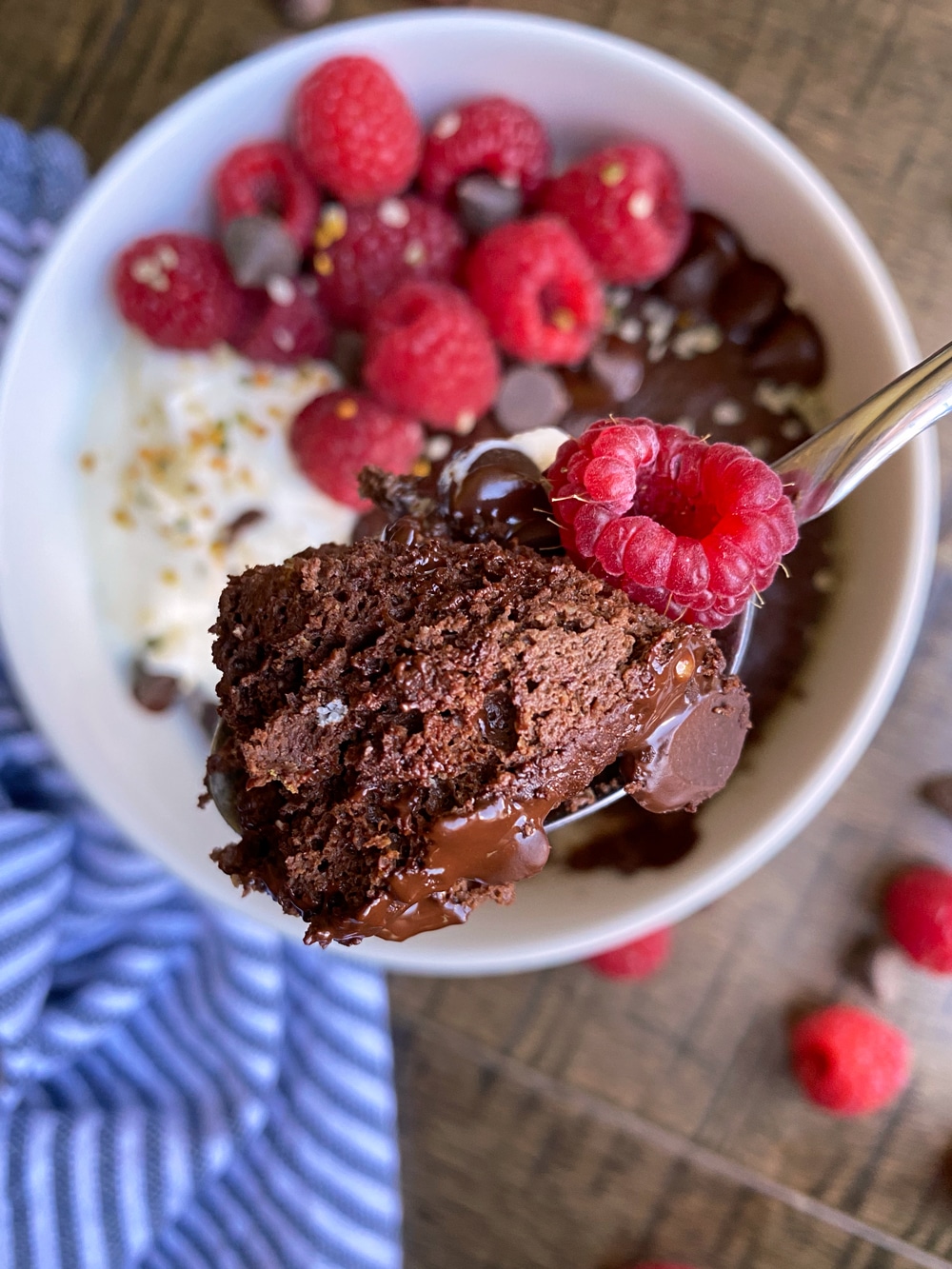 More Easy Collagen Recipes
For more easy, Paleo recipes using collagen, check out these popular ones form my blog:
Enjoy!
Print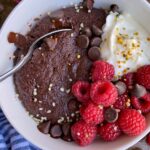 Chocolate Collagen Mug Cake
Author:

Katie

Prep Time:

1 minute

Cook Time:

1 minute 45 seconds

Total Time:

2 minutes

Yield:

serves one
---
Description
A healthy, low carb mug cake recipe great for any time of the day.
---
---
Instructions
In a large mug or small microwavable bowl, combine all ingredients.  Mix well.
Place dish in the microwave and cook on high heat for 1 minute 45 seconds**
Remove from microwave, cool slightly, add favorite toppings and eat!
---
Notes
*The collagen I used is sweetened with stevia.  If using an unflavored collagen, you may want to add some sweetener (like a tablespoon on monk fruit or maple syrup).
**Cooking time may vary depending on microwave and the dish used for cooking
Keywords: mug cake, microwave, easy, collagen, breakfast, dessert, nut free, snack