I will be the first to admit that I haven't always been the biggest fan of turmeric. In the past, I could only handle a bit of this potent spice on meats such as chicken. But I've grown to love this earthy, flavorful spice. I even enjoy using it in sweet recipes like these Gluten Free Honey-Turmeric Cookies.
These honey and turmeric infused cookies are crunchy, crumbly and sweet. The honey balances the turmeric, cutting its bitter taste and naturally sweetening these delicious little cookies. Also, the turmeric gives these cookies a unique flavor (and color) that sets them apart from many other cookies I've tried.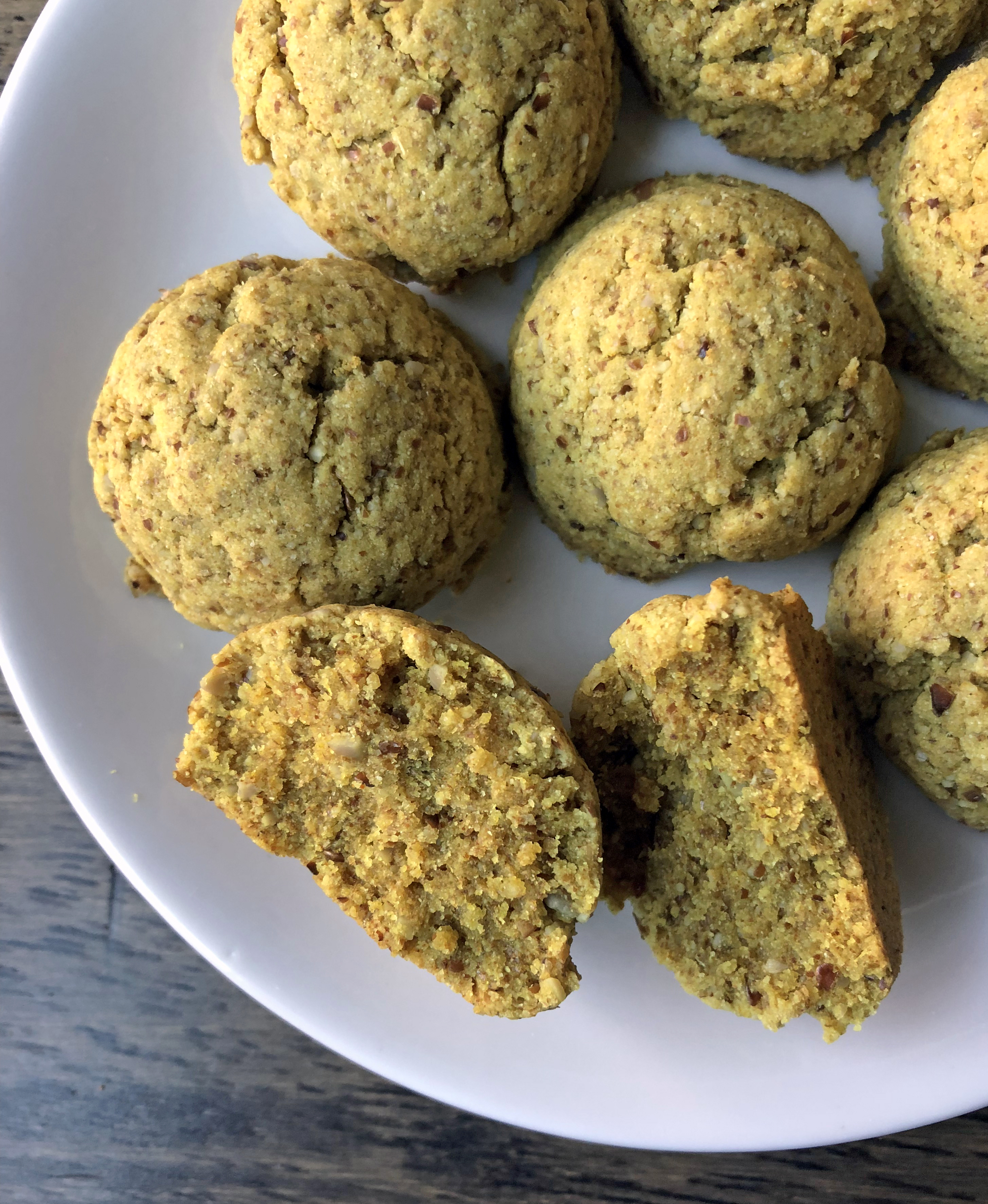 Using Turmeric in Cookies
Years ago, I would have passed at the idea of using turmeric in a cookie. But, it's funny how taste changes and adapts. I also used to hate chocolate with a cocoa content above 75 percent! And these days, you won't find me eating chocolate much sweeter than that.
Turmeric, along with a plethora of other savory spices, is actually great in desserts. Not only does it add a fun, unique flavor, but turmeric has many health benefits.
Turmeric has long been thought to aid in longevity as well as reducing inflammation. Personally, if I can eat a cookie that just might reduce inflammation, then count me in!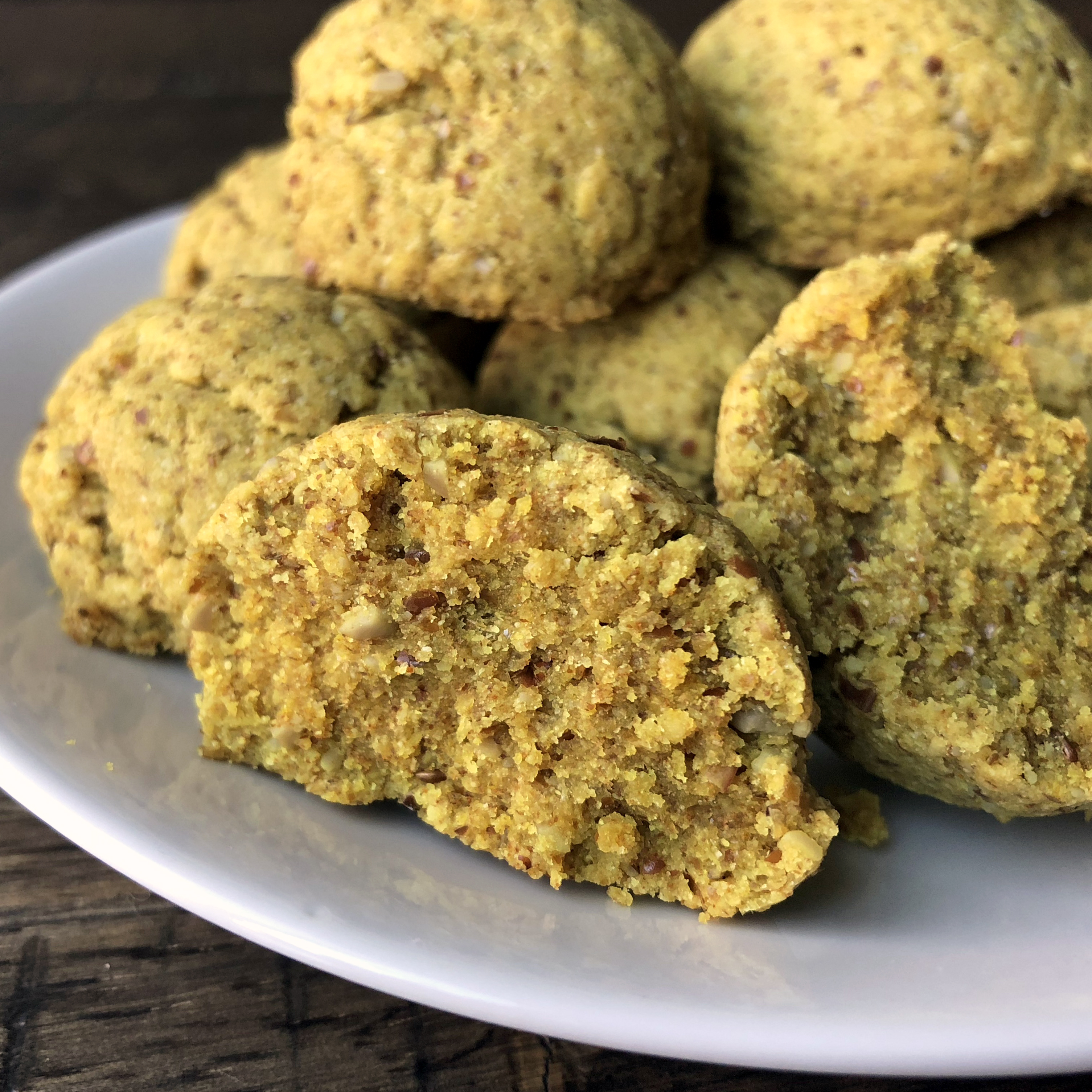 Gluten Free Turmeric Cookie Ingredients
The main ingredients in these healthy cookies include: ground flax, sunflower seeds, cassava flour, turmeric, avocado oil and honey.
Ground Flax
Instead of eggs, the flax acts as the main binding agent in this recipe. It also provides a naturally nut flavor and enhances the texture.
Sunflower Seeds
This recipe uses ground sunflower seeds for a nut-free, allergy friendly cookie. As an alternative, you could use almond flour or hazelnut meal instead.
Turmeric
Turmeric is actually not a necessary ingredient. However, if you remove it, then these won't be turmeric cookies and they will lose some of their potential health benefits. If you are unsure of the taste, cut the amount of turmeric in half.
Avocado Oil
Avocado oil is my favorite baking oil. This is because of its neutral flavor, high heat resistance and heart healthy benefits. But, any liquid oil may be used in its place.
Honey
Honey and turmeric are a match made in heaven. Really! They go well together and I don't recommend subbing any other sugar or sweetener. That being said, maple syrup would be the best alternative.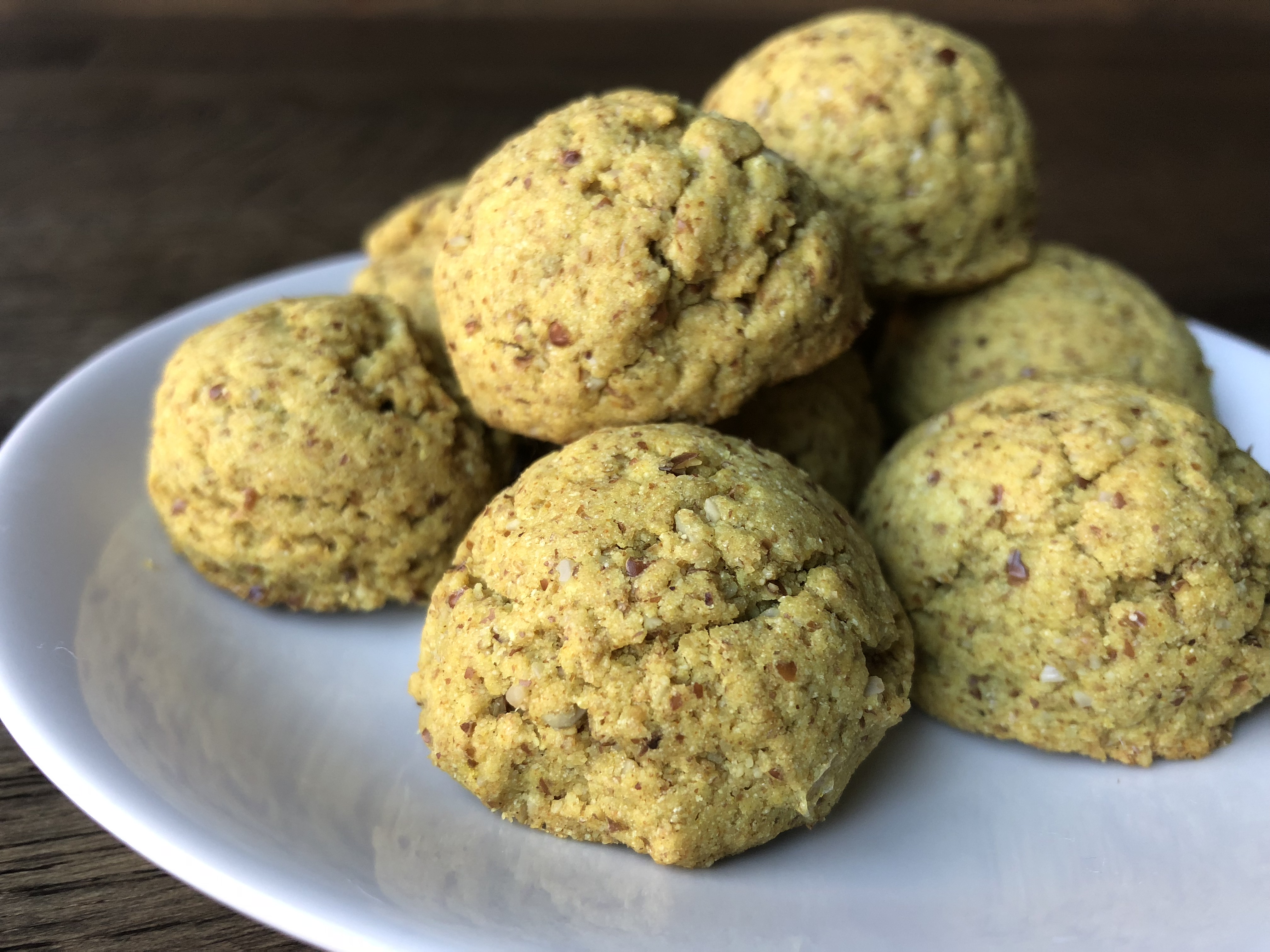 How to Make Healthy Gluten Free Honey-Turmeric Cookies
These cookies can be made in one bowl and mixed by hand. Simple and easy!
First, combine all dry ingredients in a medium-sized mixing bowl. Mix, then add in all wet ingredients.
After thoroughly mixing the dough, scoop out about 1 Tbsp per cookie onto a baking sheet. Bake it in a preheated oven at 350 degrees for 10 minutes.
Lastly, remove the cookies from the oven and cool on a cooling rack to room temperature.

If you are looking for more recipes that use turmeric, check these out:
Enjoy!
Print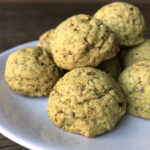 Gluten Free Honey-Turmeric Cookies
Author:

Katie

Prep Time:

10 min

Cook Time:

10 min

Total Time:

20 minutes

Yield:

1

dozen cookies

1

x
---
Description
Earthy, sweet honey and turmeric cookies made with Paleo and allergy free ingredients.  Great for a nutritious treat!
---
---
Instructions
Preheat oven to 350 degrees F.
In medium-sized mixing bowl, combine all dry ingredients.
Add in all wet ingredients, mix well.
Scoop dough (1 Tbsp for each cookie) onto baking sheet.
Bake at 350 degrees for 10 min.
Remove from oven and cool on cooling rack.
---
Notes
*I make my own sunflower seed flour by grinding raw sunflower seeds in a coffee grinder.  Simply, add seeds to the coffee grinder and grind to a fine flour.  Store in a tightly sealed container.
Keywords: cookies, turmeric, honey, allergy free, nut free, egg free, dairy free, Paleo, dessert