Looking for some easy homemade Halloween candy recipes? Well you're in luck! Here's a collection of healthy candy recipes that are Paleo friendly and gluten free, with many vegan options. They're so much better for you than the conventional stuff, but the taste is just as great.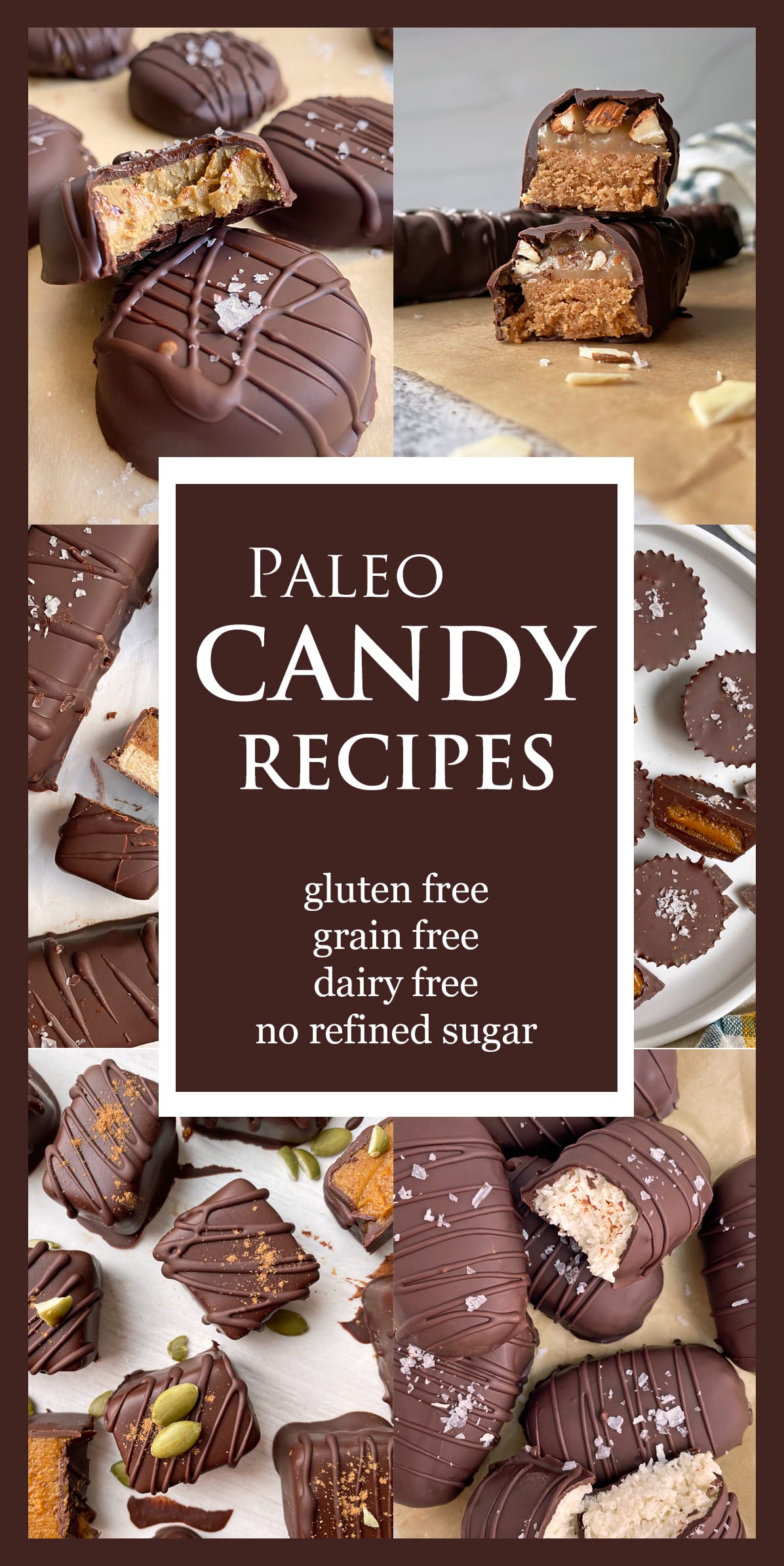 I've always been a sucker for Halloween candy. There are just so many great (as in delicious, not good for you) options and it's hard to choose a favorite.
Rather than eat conventional candy bars, I love making my own. This way I can ensure that I'm getting nutritious, minimally processed treats with all the flavor but none of the negative side effects that come along with the store-bought variety.
I've updated and recently published quite a few paleo Halloween candy recipes this year, so figured I'd do a roundup for you all. This way you can find all of your favorite homemade candy bar recipes in one place.
So, let's get to it! Here are some of the best homemade candy recipes. (I'll add to the list as my collection grows.)
Homemade Twix Bars
These healthy homemade Twix bars are Paleo, Vegan, gluten free and nut free. They consist of a tigernut flour shortbread cookie and creamy date caramel that's coated in dark chocolate. This healthy Twix recipe is just what you need when candy bar cravings hit!
Homemade Protein Snickers Bars
These homemade Protein Snickers Bars are Paleo, Vegan and secretly healthy. This snickers recipe consists of an almond-protein nougat, a layer of dairy free caramel topped with chopped almonds and an extra dark chocolate coating. This is the best Paleo candy bar recipe - the perfect replacement for a conventional snickers.
Superfood Dark Chocolate Bark
This Superfood Dark Chocolate Bark is made with 7 superfoods. The combination of these powerhouse ingredients creates a dessert that is not only high in nutrition, but also satisfying in texture and taste. This simple dessert recipe is Paleo, Vegan and can easily be made nut free.
Homemade Paleo Caramels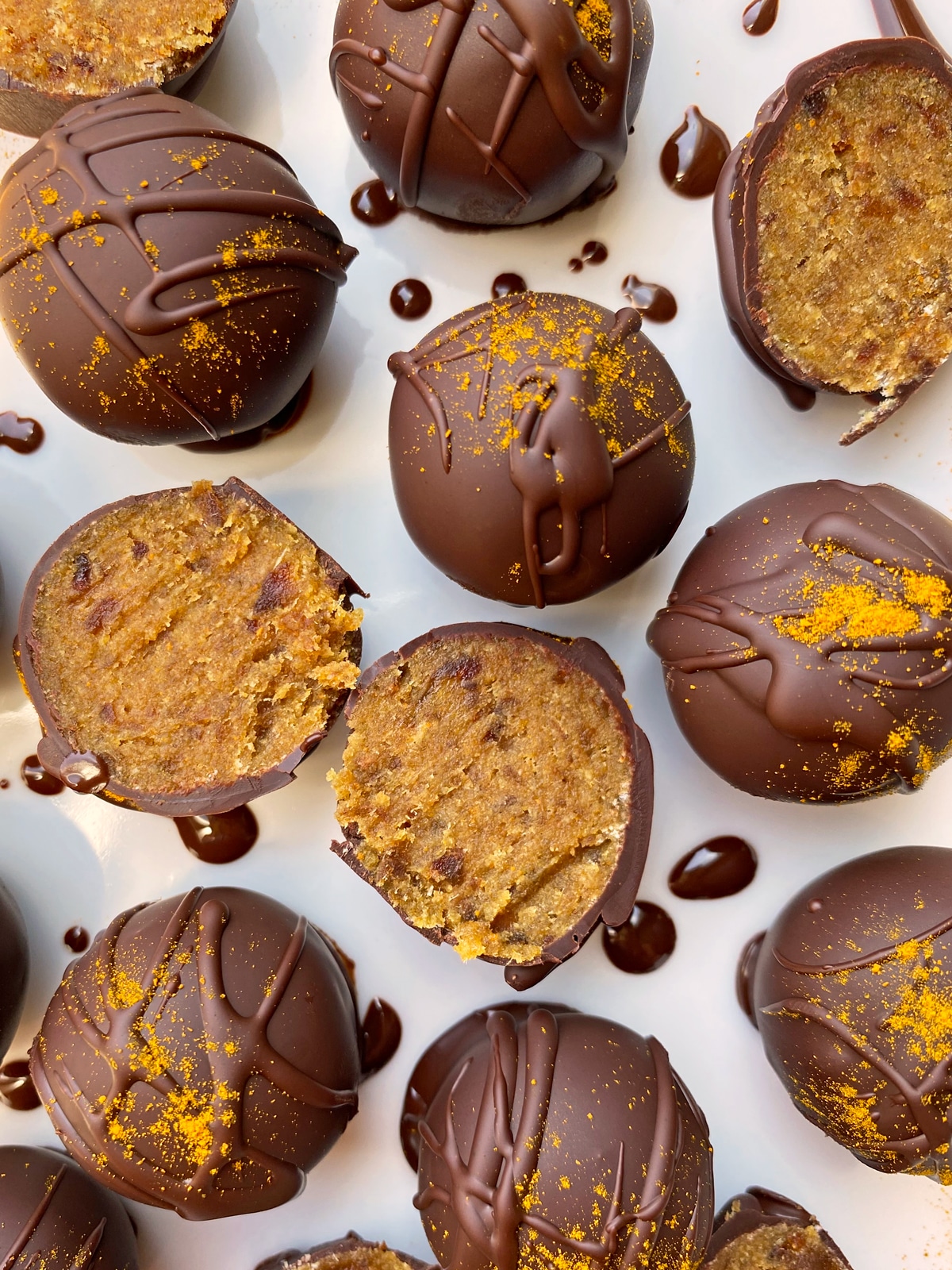 These paleo caramels with turmeric & cinnamon are the perfect little bites of bliss to satisfy any sweet craving. This is a paleo caramel recipe that's made with dates, flavored with turmeric, cinnamon and vanilla and coated in dark chocolate. In addition, these chocolate date caramels are vegan, nut free and allergy friendly.
Copycat Kit Kat Candy Bars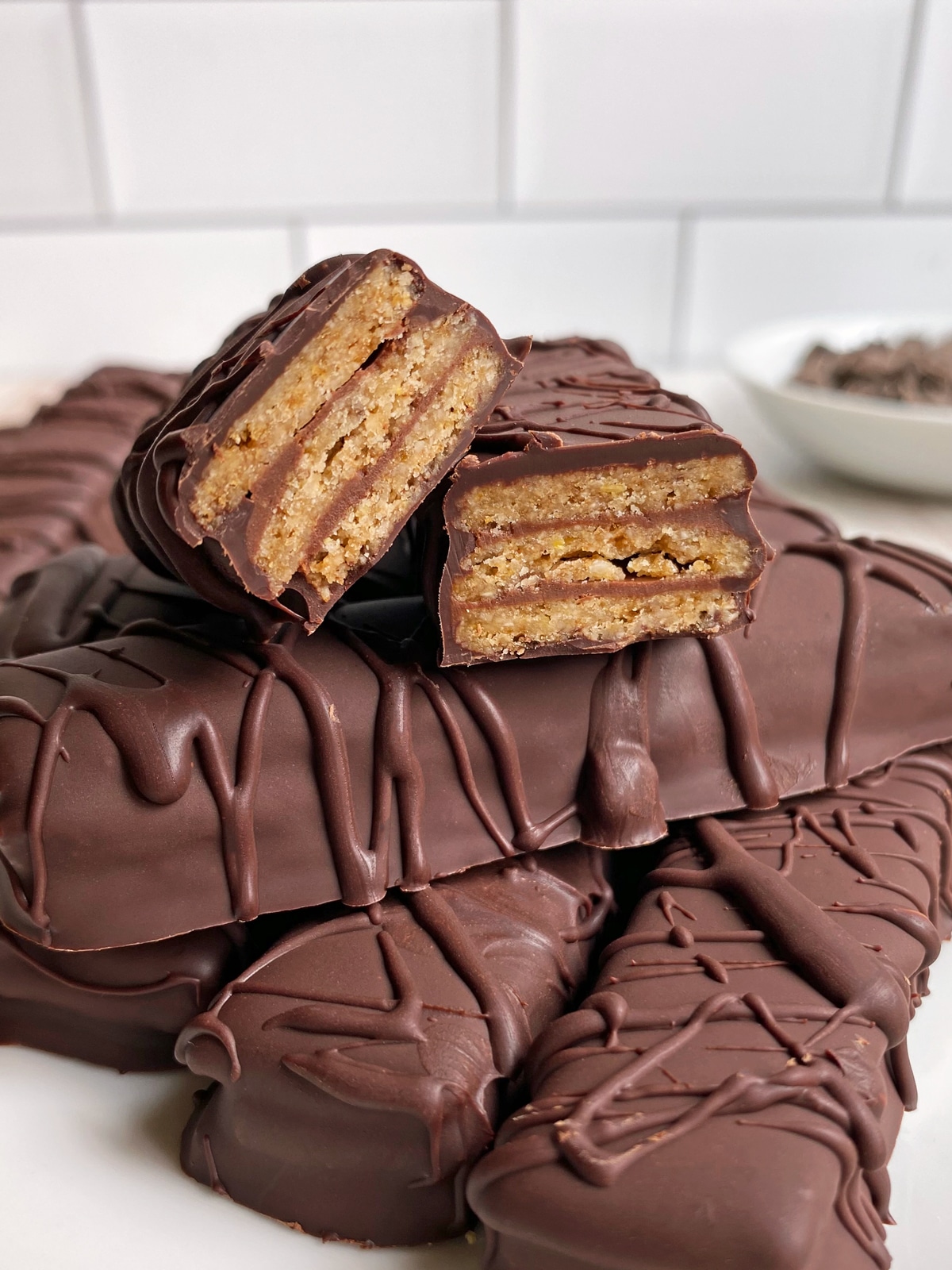 This healthy Kit Kat recipe is the perfect crispy, crunchy, melt in your mouth treat. It's a copycat recipe of the original Kit Kat candy bar, but much healthier. My recipe is gluten free, dairy free, vegan and paleo friendly.
Pumpkin Peanut Butter Cups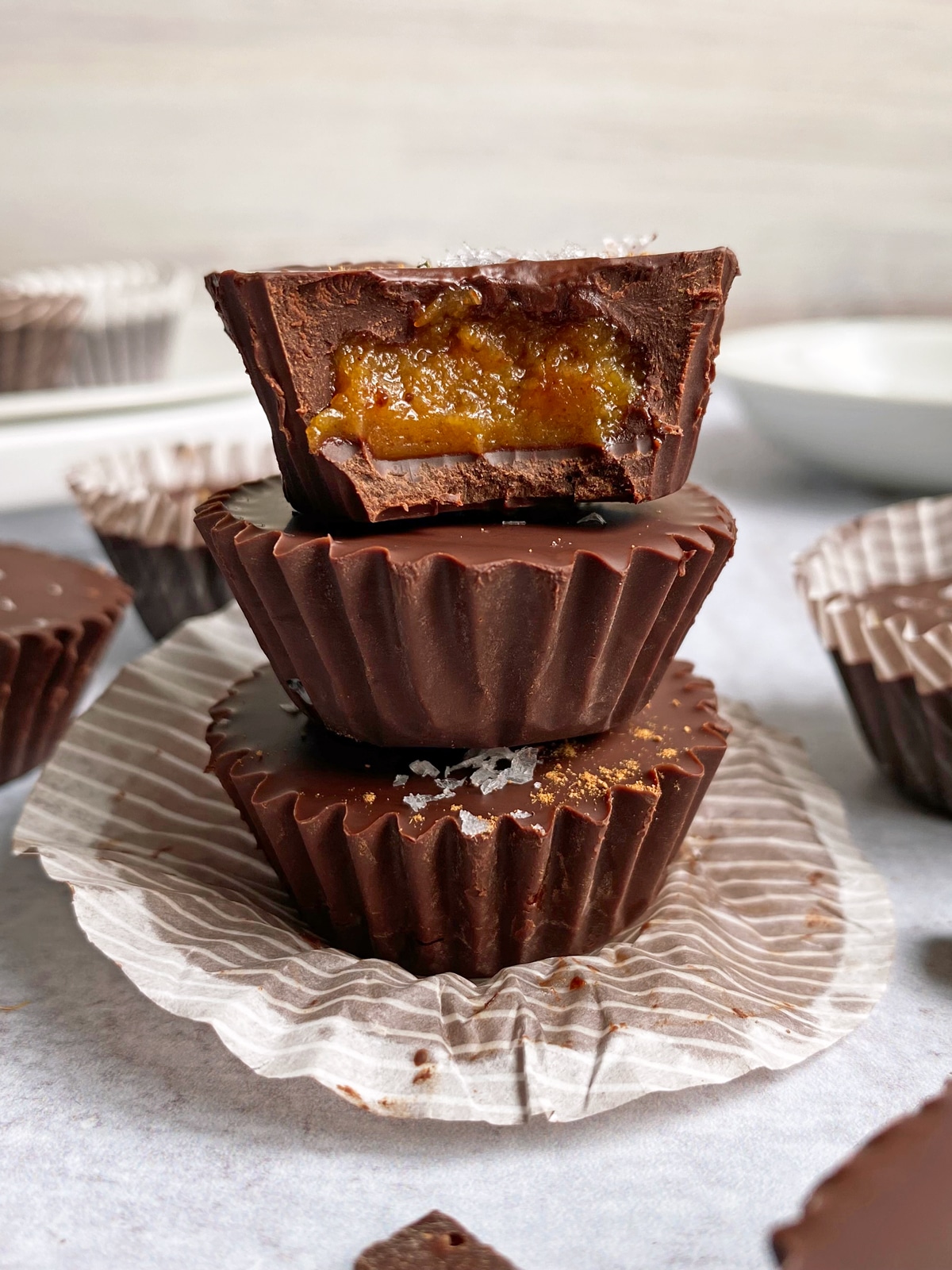 These pumpkin peanut butter cups are a fall-flavored twist on the classic Reese's peanut butter cups. They consist of a gooey peanut butter and pumpkin filling that's encased in dark chocolate and topped with flaked sea salt. This healthy peanut butter cup recipe is paleo, vegan and keto friendly.
Mounds Bars Recipe
This easy mounds bars recipe is a healthy spin on the classic mounds candy bars. They have a shredded coconut and coconut cream filling that's shaped, chilled and then coated in dark chocolate. They're a healthy (and delicious) alternative to your favorite coconut candy bar!
Coconut Butter Cups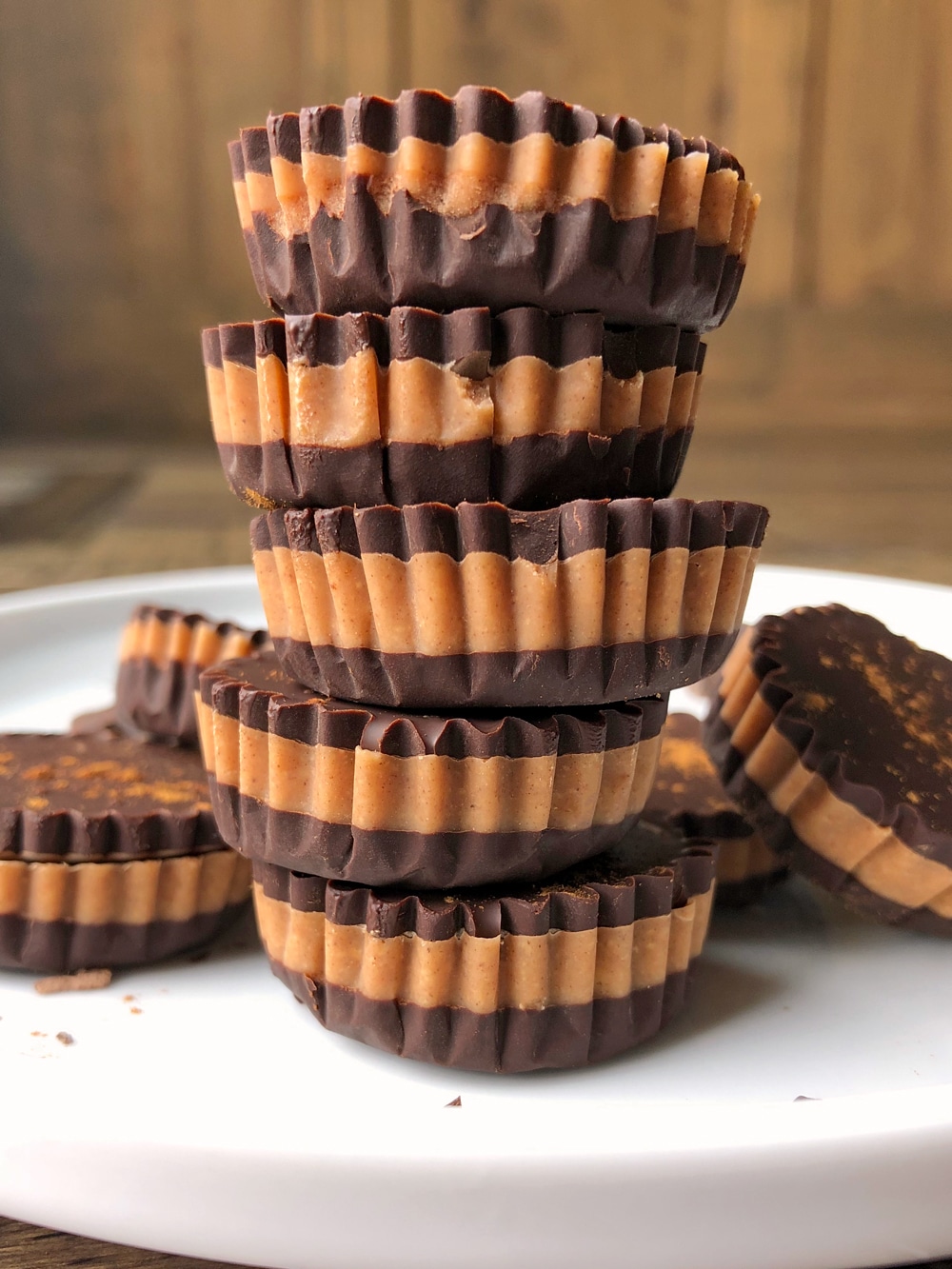 These homemade coconut butter cups are made with rich, dark chocolate and cinnamon CBD infused coconut butter. These chocolate cups are Paleo, Keto, Vegan and allergy friendly! Plus, they're extremely easy to make.
Homemade Andes Mint Chocolates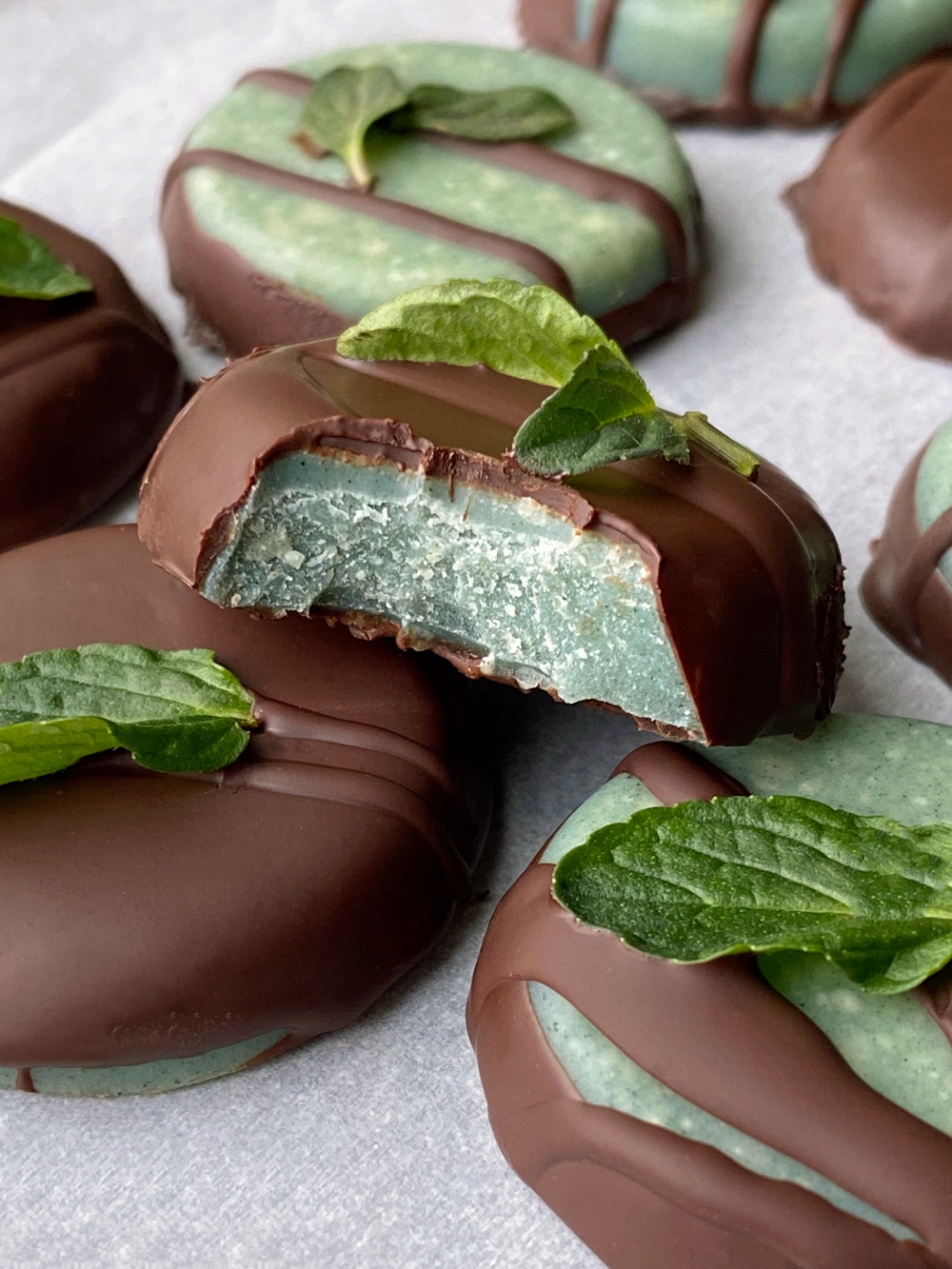 These Homemade Andes Mint Chocolates are my spin on the original Andes Mint Candies. These chocolates are made with a few simple, healthy ingredients, naturally colored and low in sugar. Plus, this mint chocolate recipe is Paleo, Keto and Vegan friendly!
100 Grand Bars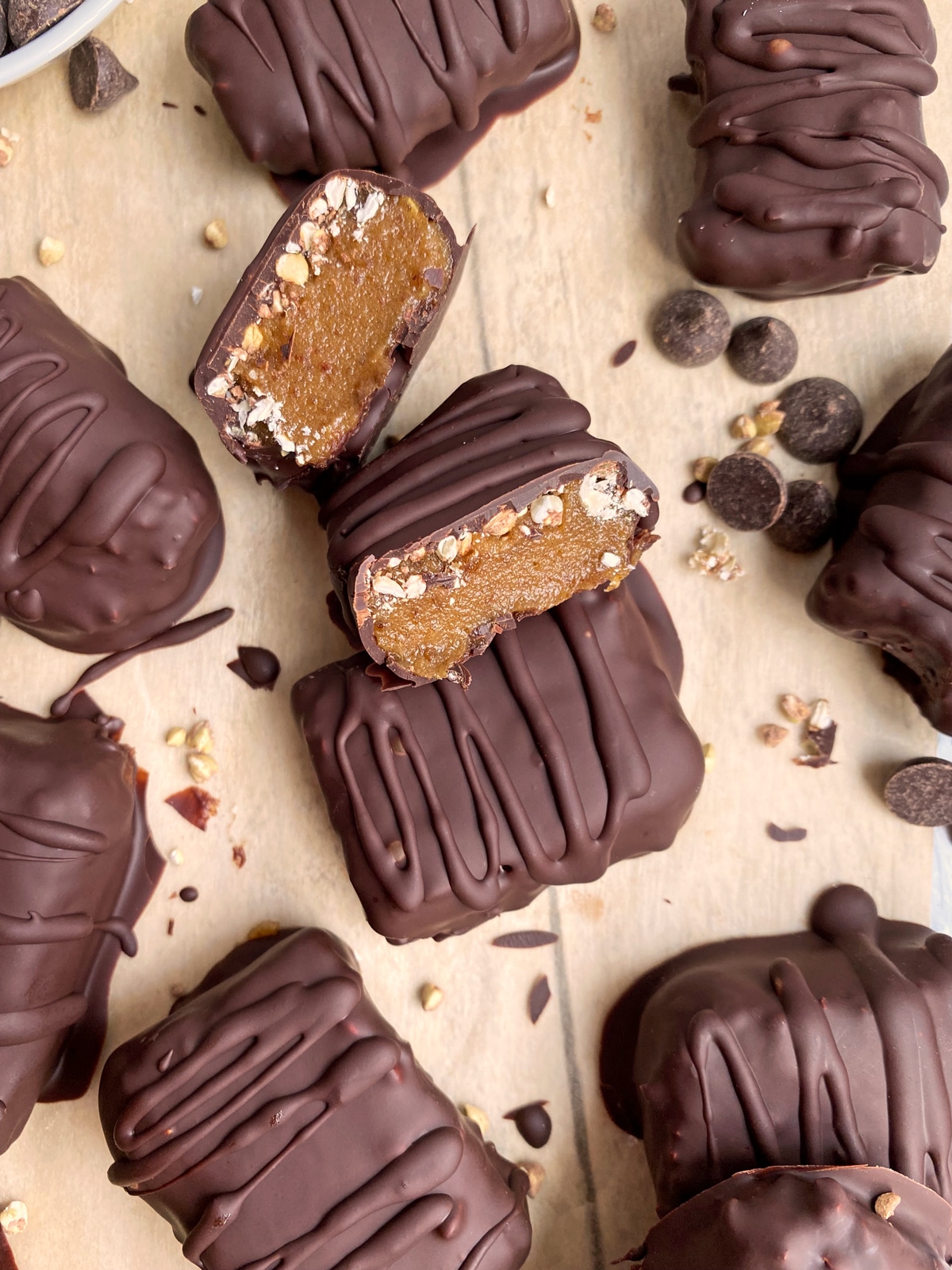 These homemade 100 grand bars are my paleo spin on the original 100 grand candy bars. They consist of a date caramel filling that's topped with sprouted buckwheat groats and coated in dark chocolate. This homemade candy bar recipe is paleo, vegan, gluten free and nut free.
Paleo Sunbutter Cups Recipe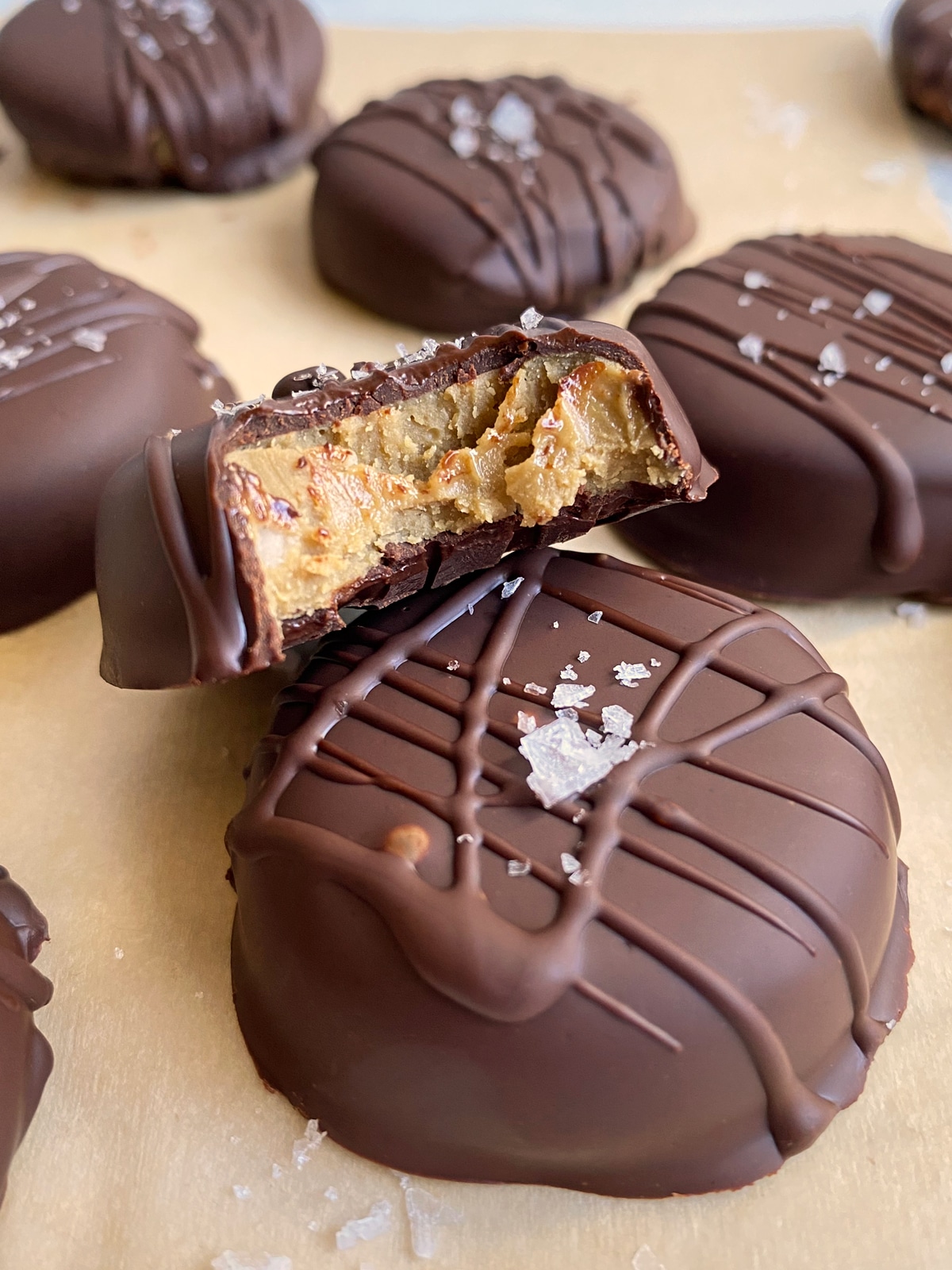 These homemade Paleo Sunbutter Cups are a great low carb dessert option. In addition to being Paleo, they are also keto, Vegan and free of top allergens (nut free). This easy chocolate recipe is the perfect allergy friendly alternative to a Reese's peanut butter cup.
Healthy Pumpkin Caramels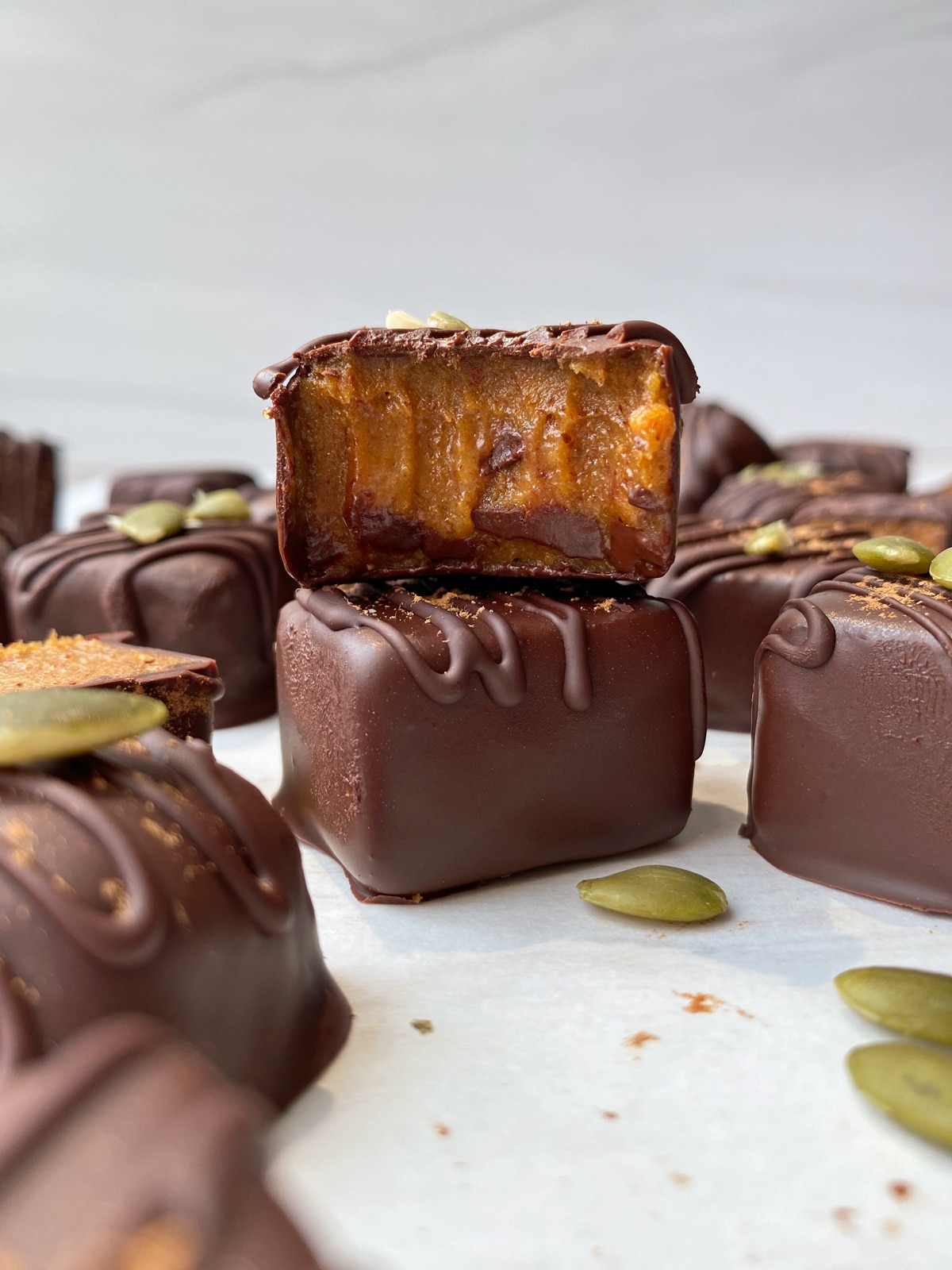 These healthy pumpkin caramels are paleo friendly, gluten free, dairy free and low in added sugar. This is an easy caramel recipe with a creamy pumpkin caramel filling that's coated in dark chocolate and topped with cinnamon. It's the perfect no-bake fall dessert!