This post contains a collection of 10 easy tigernut flour recipes. All of these recipes are Paleo friendly, nut free, grain free and gluten free and perfect for any of your healthy baking needs.
Tigernut Flour is an excellent Paleo and allergy friendly baking flour. Despite it's name, tigernut flour is actually nut free! In addition, it is naturally grain free, gluten free and sweet in taste.
What are Tigernuts?
So, what are tigernuts if they aren't nuts?
Well, tigernuts are small root vegetables; nutrient dense and a great source of prebiotic fiber. They are naturally sweet and nutty in flavor.
Tigernut flour is simply made from finely ground tigernuts. It is naturally sweet – perfect for baking! Although, it can be used in savory dishes as well.
Tigernut Flour Nutritional Facts
Tigernut flour is mostly made up of carbohydrates. Depending on one's carb tolerance, it can be a part of a ketogenic diet.
¼ cup of tigernut flour contains 14 grams of carbohydrate, and 5 grams of that is sugar; meaning it is naturally sweet. This is great for baking because you don't need to add as much sugar to sweeten tigernut desserts.
This serving size also contains about 7 grams of fat and 1 gram of protein.
Tigernut Flour Recipes
I do quite a bit of baking with tigernut flour. Here are some of my favorite tigernut flour recipes from the blog:
Vegan Tigernut Flour Blueberry Muffins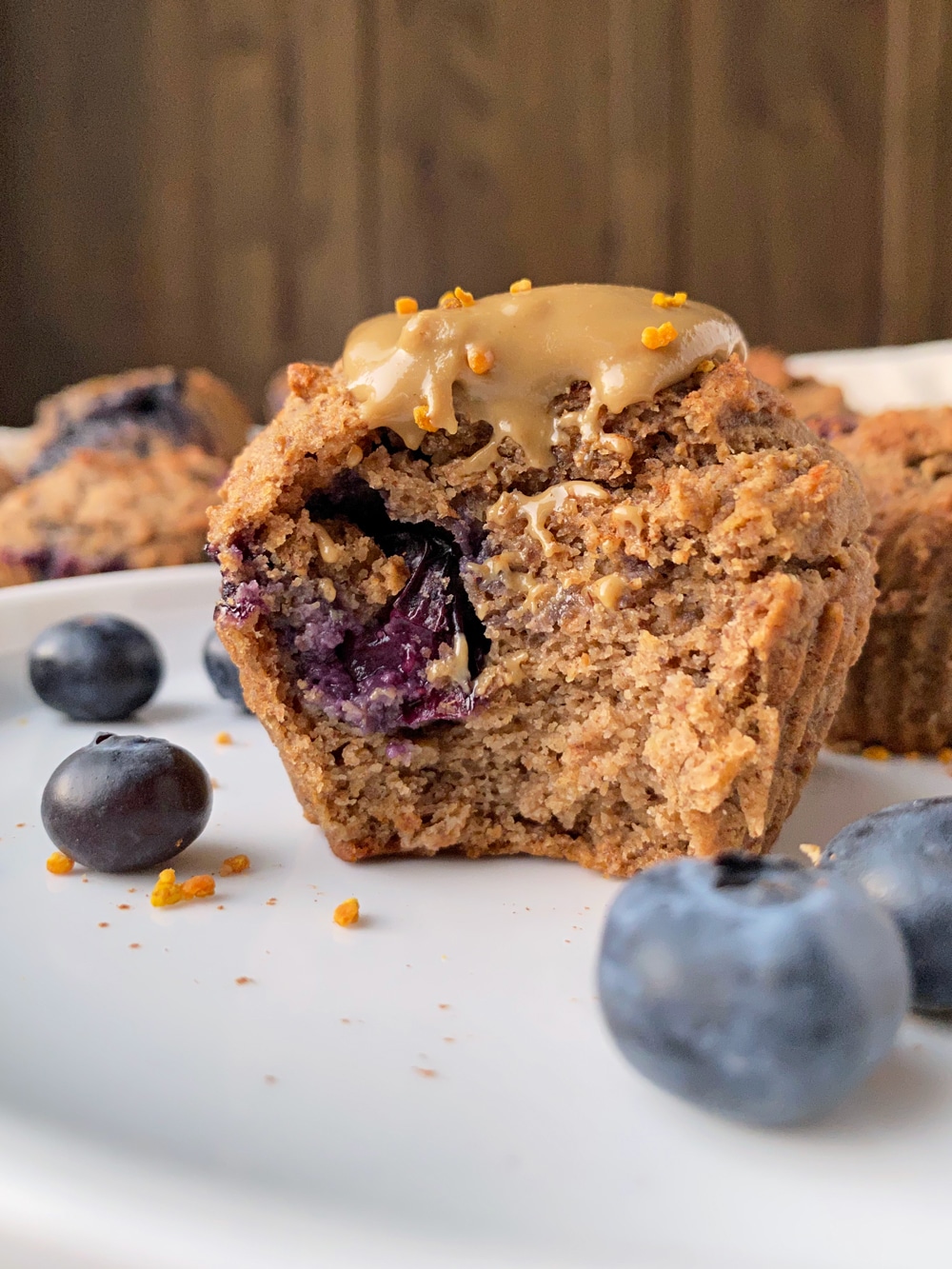 These Vegan Tigernut Flour Blueberry Muffins are made with tigernut flour, sweetened with bananas and completely nut free. They are perfect for a lightly sweetened, simple breakfast or snack. In addition, they're toddler friendly, don't have any added sugar, are Paleo and free of all common allergens.
Tigernut Flour Waffles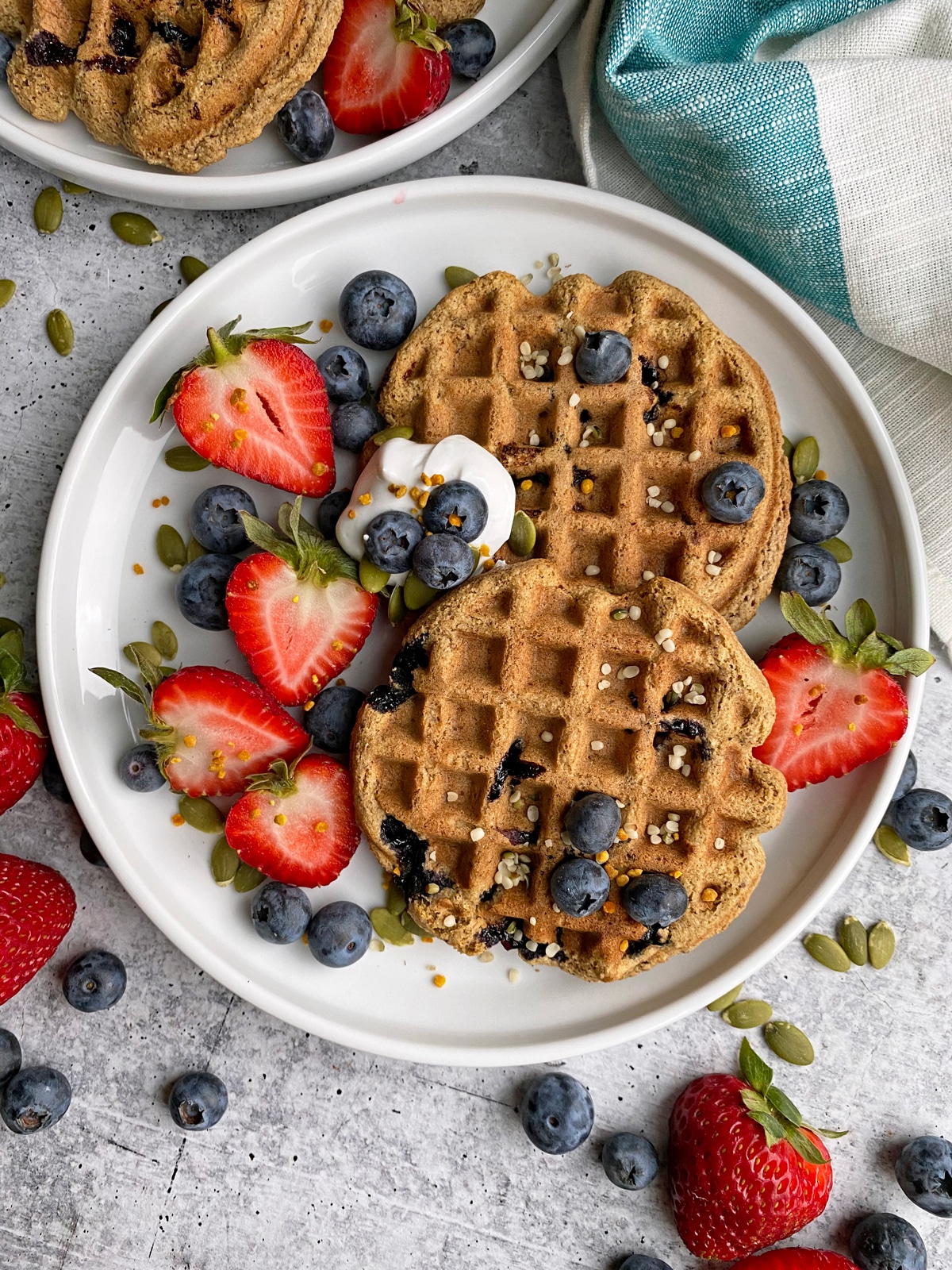 These Vegan Tigernut Flour Waffles are great for a simple, nut free and egg free Paleo breakfast. They are made with tigernut flour, sweetened with a bit of coconut sugar and free of all common allergens.
Tigernut Flour Sugar Cookies
Whether you're looking for a fun Valentine's Day dessert, Easter baking project or healthy Christmas cookie recipe, these Tigernut Flour Sugar Cookies are what you need. They are made with tigernut flour, sweetened with coconut sugar, Paleo, Vegan and the dough doesn't require any chilling. This is an easy cut-out cookie recipe that you'll want to make again and again!
Healthy Homemade Twix Bars
Store bought candy bars may not be healthy, but these homemade Twix bars sure are. No corn syrup, dairy, wheat or artificial flavorings to be found here! Better yet, these Healthy Homemade Twix Bars are Paleo, Vegan, gluten free and nut free. They consist of a tigernut flour shortbread cookie, creamy date caramel and dark chocolate coating. This healthy Twix recipe is just the thing for a real food Halloween treat.
Tigernut Flour Chocolate Chip Cookies
These Tigernut Flour Chocolate Chip Cookies are the best nut free, egg free, dairy free and grain free cookies. They have a crisp outside and soft, gooey center. The perfect Paleo, Vegan and allergy free treat!
Tigernut Flour Pancakes
These Tigernut Flour Pancakes are a must try – simple ingredients, delicious and easy to make. Plus, this tigernut pancake recipe is nut free, egg free, Paleo and can be made Vegan by substituting the honey for maple syrup.
Tigernut Flour Cupcakes
There's nothing better than a healthy, Paleo friendly cupcake to celebrate. Or, just get you through the week! These Tigernut Flour Cupcakes are the perfect dessert for a healthy treat. They are moist, lightly sweetened, nut free, dairy free and grain free.
Chocolate Tigernut Waffles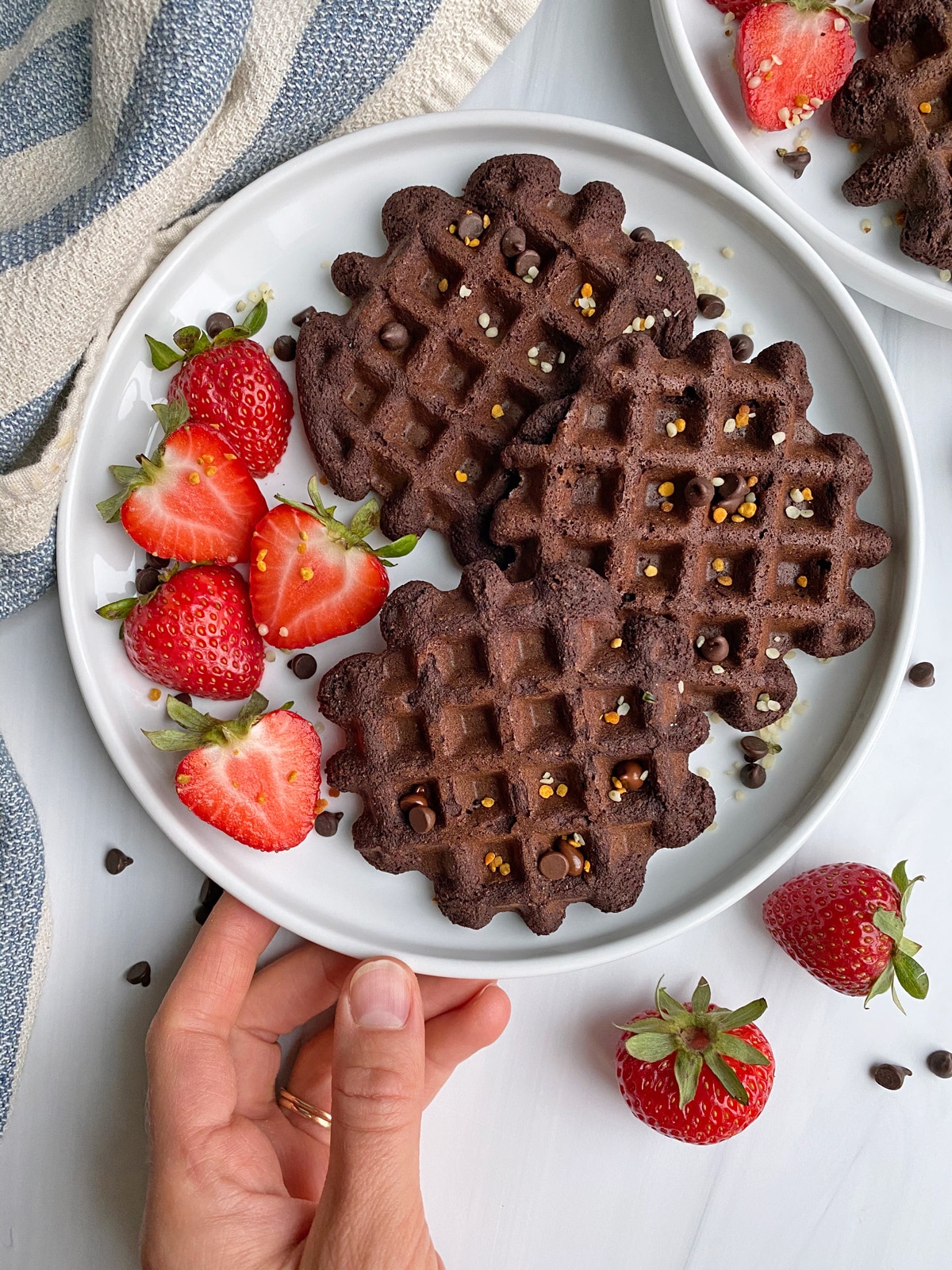 These Chocolate Tigernut Waffles are the best eggless, nut free Paleo waffles out there! They are made with tigernut flour, cocoa powder and flax eggs. In addition, this easy chocolate waffle recipe is Vegan, crispy and kid friendly.
Chocolate Chip Tigernut Muffins
These nut free, Paleo Chocolate Chip Tigernut Flour Muffins are a delicious, fun, kid-friendly treat. They turn green because of the sunflower seed butter's reaction with baking soda; making these muffins a festive Paleo friendly treat.
Basil & Thyme Crackers Grain Free Crackers
These gluten free basil & thyme crackers are one of the best Paleo cracker recipes. They are perfectly crisp, have a nutty, buttery flavor and last well up to a week. Furthermore, these crackers are allergy-friendly, Paleo, Vegan, nut-free and do not contain any added sugar or sweetener.